18:31, 1 April 2019
1991 views
Yandex.Money Targets Freelancers With Multi-Currency Solution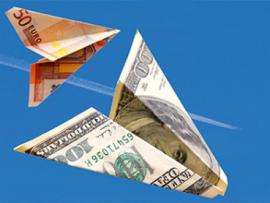 Russia-based electronic payments company Yandex.Money is rolling out new multi-currency services with an eye on freelancers.
In a press release issued Thursday (March 28), the company announced the launch of accounts and cards that support payments and transactions in multiple currencies, including U.S. dollars, euros, British pounds, Japanese yen, Chinese yuan, Swiss francs and more. The company said it is now the first in Russia to include a cash-back program on a card that supports 10 currencies.
The solution automatically determines which currency to use when customers make payments while traveling abroad. The solution can be used for consumers traveling for pleasure, while Yandex.Money also pointed to independent freelancers looking to get paid for their work from foreign customers.
"We expect the Yandex.Money multi-currency cards to be popular with a wide variety of users," said Director of Products Alla Savchenko in a statement, pointing to the financial savings on currency conversion, or the time saving for users that don't have to switch between different accounts to make global payments.
For freelancers in particular, Savchenko said, they "will be able to receive earnings in foreign currency from foreign clients in the usual manner to eWallets."
The company currently services 46 million eWallets and an estimated 800,000 physical cards, in addition to about 17 million virtual Mastercard cards, it said. Customers must submit an application to partake in initial testing of the new multi-currency solution, and will need to activate the multi-currency card service.
Earlier this year, Yandex.Money Head of eCommerce Oksana Korobkina told PYMNTS about the opportunity to blur, and ultimately eliminate, the line that divides B2B and B2C payments.
"The experience of the customer is going to be very similar," the executive said. "It shouldn't be worse in the B2B industry, for sure. It should be at least the same, but even better, because the volumes of B2B payments are much bigger than B2C."
Tweet