19:04, 7 November 2017
3885 views
Verifone Enables Faster EMV Transactions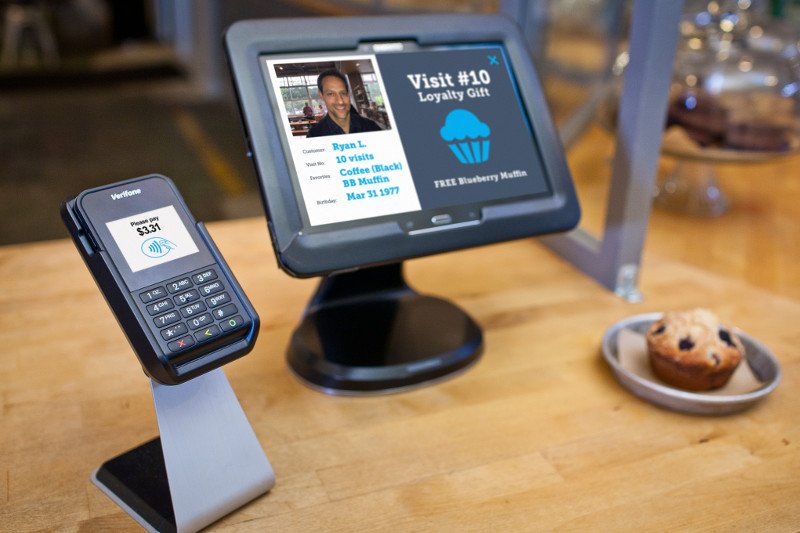 Payment company Verifone will speed its chip processing time by implementing MasterCard's M/Chip Fast technology across the company's next-generation and heritage payment products, the company announced, according to cspdailynews.com.
Merchants in North America will experience payment processing speeds equal to that of magnetic-stripe transactions with this technology, the San Jose, Calif.-based company said.
M/Chip Fast is designed for grocery, retail, fast-food and hospitality environments where speed and convenience are critical. It facilitates EMV (Europay, MasterCard, Visa) transactions consistent with those offered globally by MasterCard; however, payments are authenticated in one step instead of two. This means consumers no longer have to wait for the full round-trip authorization to return to the card. Grocery shoppers will notice that they will be able to tap or dip and remove cards from the terminal while the cashier continues to scan items. As with standard EMV authentication, M/Chip Fast provides counterfeit fraud protection by creating unique codes for all transactions.
"The goal is to deliver great experiences for consumers and merchants," said Linda Kirkpatrick, executive vice president of U.S. market development for MasterCard. "We believe that M/Chip Fast should be implemented by merchants requiring accelerated checkout in today's fast-moving, competitive retail environment. With the approaching holiday season, we look forward to working with Verifone to create a better payment experience offering both speed and security for all chip-based transactions."
"Retail is evolving and our merchants want to offer better, engaging checkout experiences to their customers," said Joe Mach, president of North America for Verifone. "M/Chip Fast effectively prioritizes the parts of transactions that are critical to security. Quicker transaction speed with enhanced payment security are ideal when time is of the essence, such as the holiday shopping season when checkout lines are especially long. Verifone is committed to supporting new technologies like M/Chip Fast to make EMV adoption a winning experience for both merchants and consumers."
The Verifone Point and FIPay payment solutions, the Verifone MX, VX and Engage product lines and Verifone Carbon will all support the M/Chip Fast option and Visa's Quick Chip for EMV technology. Both M/Chip Fast and Quick Chip allow customers to dip their EMV cards while items in their shopping cart are being scanned, and allow the card to be removed from the terminal as soon as the card data is read by the terminal.
Tweet