18:17, 9 June 2017
2394 views
Cards, Payments and Mobile 2017: PLUS-Forum Round-Up
The 8th International PLUS-Forum "
Cards, Payments and Mobile 2017
" closed in Moscow, with 1220 delegates gathered by the event this year.
The conference had a great mix of 60 speakers. 56 companies joined the event as Partners, including the Global Partner – Mastercard. For the second time in its history the Forum was supported by Mir, the National Payment Card System.  
Key events of the Forum:
Andrey Tarusov,  CEO at Mastercard Russia, opened the event, briefly summarizing the results of the company's 20-year presence in the Russian market
Mir National Payment System presented MirAccept 2.0, its own e-payment security platform, to inform about main phases of the platform launch and the process of connecting banks to the system. 
Rosan Finance presented  a new form factor for biometric solutions
Practical Security Systems Company presented ViPNet HSM PS, a fully domestic high-performance cryptographic platform for payment systems based on Infotecs' hardware platform
Speakers' key statements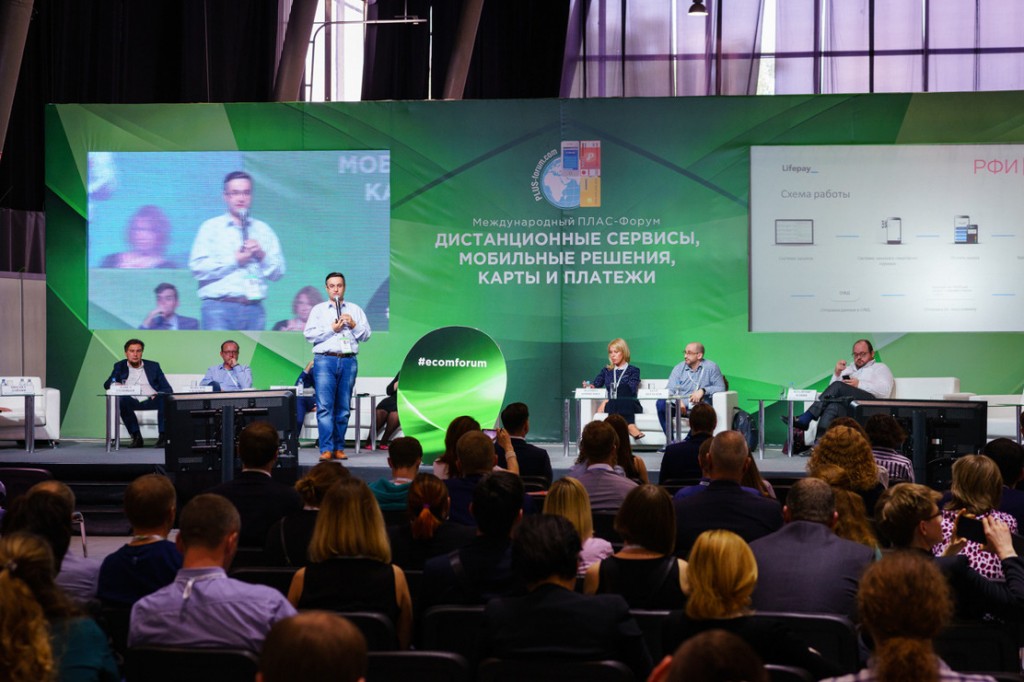 Alla Bakina, Head of National Payment System Department, Bank of Russia: "A recent important trend is the growth of remote payments. The most significant dynamics – an increase by 6% – can be seen in the individuals segment. Also, the number of accounts accessed remotely grew by 18%, while their share in the total number of individual accounts reached 79%. Generally, people stopped using cards for cash withdrawals alone. In 2016, the volume of non-cash payments grew by 6%, with an increase in their value by 7%. Payment cards are used in 77% of remote payments, and EDS-based payments are also gaining popularity." 
NSPK Head Vladimir Komlev stated that the cards issued by Mir National Payment System are already accepted all over Russia. Also, Mir is expected to support Apple Pay, Samsung Pay or Android by the year end. "The project is scheduled for launch with a number of banks by the end of 2017. Respective commercial solutions are already in place," V. Komlev added.
The International PLUS-Forum "Cards, Payments and Mobile 2017" took place in Moscow on June 7-8. 
Global Partner: Mastercard.
General Sponsors: BIFIT, Verifone, Diebold Nixdorf, NovaCard, Micron.
SMS Sponsor: MTT.
The Chief Sponsors: Nexgo, Thales, DNA, Infineon, INPAS, Ingenico, Gemalto, SafeTech, UCS, CFT, ROZAN FINANCE, QIWI, USABILITYLAB, PAX Technology, Credit Bank of Moscow, Kaspersky Lab.
Partners: Samsung, ELMA, Bitel, NEW POS TECHNOLOGY, SDI CHINA, OSTCARD, SCANTEC, iDa Mobile, Compass Plus, Practical Security Systems, Cryptotech, CARDHALL, Fime, Feitian Technologies, CASHOFF, Magicard, TSYS, Aladdin R.D., Avanpost, Orenkart, Contact-Design, SMS Traffic, SafeTech, SZZT Electronics, PSIT, ARS, Z-CARD, Third Sense, VisionLabs, Skolkovo.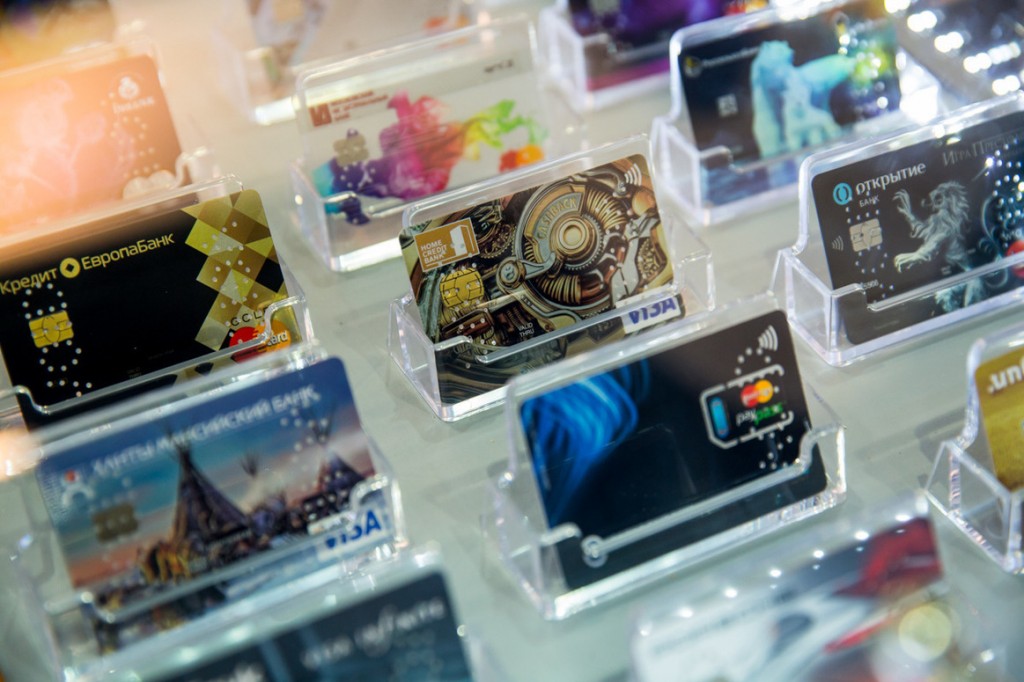 Media partners: Banking Technology, Expomap, banki.ru, bankir.ru, Developing Telecoms, RUNET-ID, RAEK, Internet in Figures, Analytics without Borders, FINAM, Expotrade, Financial IT, Garant.ru, BIT System Administrator, Frank Research Group, All Events, eMoneyNews.
Associate Partners: CCI France, ARSIB, Association of Banks of the North-West, Association of Belarusian Banks, Association of Credit and Financial Organizations of the Republic of Bashkortostan, NPS, Russian Microfinance Center, SRO NP Mir, E-money.
We invite speakers and 
vendors
 to 
participate
 in the event! To inform us about your decision, please write at: konstantin@plusworld.ru or call +7 925 005 40 05 (Konstantin Grizov, Deputy Chairman of the Steering Committee).
You can get 
registered
 as a PLUS-Forum delegate here. Hurry up, limited number of seats available!
Official hashtag  of the Forum:  #ecomforum
Tweet