18:11, 22 June 2018
3614 views
Russian bank becomes first in the world to issue payment card with loyalty tokens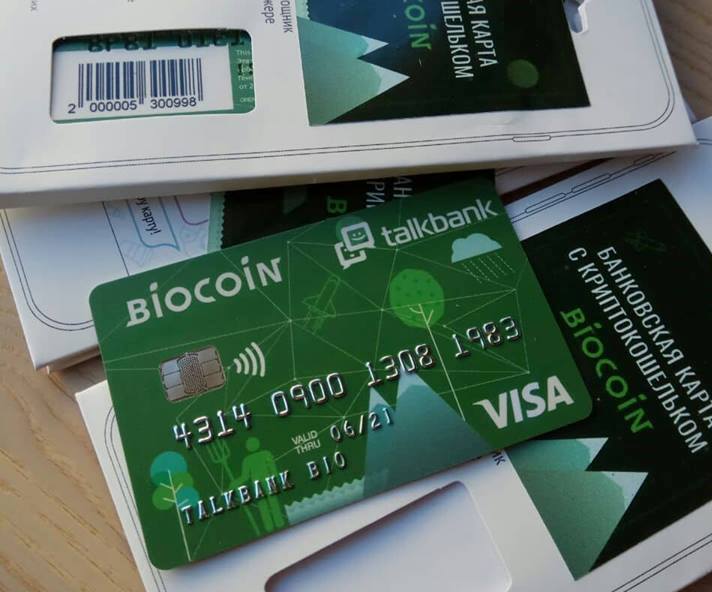 The world's first payment card with Biocoin tokens is available from retailer LavkaLavka's stores and website and from the website of TalkBank,  bank No 1 in messengers, from 20 June 2018.
This is what the founder and CEO of TalkBank Mikhail Popov had to say in an interview with Retail-Loyalty.org.
'We are creating a co-brand with farmer co-operative LavkaLavka. We are using our service to put in place a mechanism to calculate points for purchases and to exchange points for tokens which can then be exchanged for roubles at LavkaLavka.'
Point/token and token/RUB exchange rates are communicated by LavkaLavka.
M.Popov believes this will help LavkaLavka set up and develop an innovative loyalty system and use a convenient points accumulation mechanism to encourage customers to buy again. The company will also be able to launch an advantageous loyalty program for suppliers. The role of TalkBank here was technical implementation. 
'Previously, we offered pre-orders of Biocoin cards to issue about 1,000 cards to Russian residents. By the end of the year, this number is expected to grow to about 7,000,' adds M.Popov.
He also explains that a card costs RUB3,000, with no service fee. Cards can be topped up; they can be used for making remittances and for cash withdrawals at any ATM. LavkaLavka, in their turn, offer additional bonuses on pre-ordered cards.
A Biocoin card is accepted at stores around the world. The holder of the first payment card with tokens will be offered a loyalty program from Visa on which basis the card was issued.
Among other things, Bank No1 in messengers will offer its cardholders preferential services: a financial assistant operating in a chat-bot format will be furnishing information on daily spends and advising of the best places to buy, ordering additional services, etc.
M. Popov has intimated that co-branded payment cards with other retailers may soon become available too, but did not specify with which ones in particular.   
Earlier, TalkBank.io was the first in Russia to issue a payment card with a crypto-currency.
Tweet