18:20, 14 March 2017
2725 views
Russia rated 4th in terms of share of women in business – Mastercard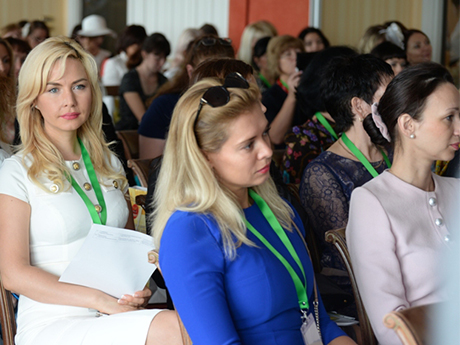 The study revealed that women mostly open their own business when in need and develop it through willpower. The two main obstacles preventing women from starting their business are traditional cultural limitations and a lack of opportunities for professional growth. It is access to financial services and formation of a commercial activities friendly environment that can facilitate the development of their business.
The first lines of TOP-10 countries with the best conditions and opportunities for women entrepreneurs are occupied by developed economies inclusing New Zealand, Canada and the USA. These countries offer better conditions for women's entrepreneurship support, for example, small and medium-sized business communities, proper regulation and simple conditions for doing business. Sweden takes the fourth place, followed by Singapore, Australia, the Philippines, the United Kingdom and Thailand.
Top 10 countries with the largest share of women entrepreneurs include Uganda (34.8%), Botswana (34.6%) and New Zealand (33.3%) followed by Russia (32.6%), Austria (32.4%), Bangladesh (31.6%), Vietnam (31.4%), China (30.9%), Spain (30.8%) and The United States (30.7%). Meanwhile, in less prosperous countries such as Uganda, Bangladesh and Vietnam, women most often start commercial activities because of the need, rather than because of good opportunities motivating them to start their own business.
Mastercard Index of Women Entrepreneurs shows that in the most entrepreneur friendly countries there are more "voluntary entrepreneurs" - those who started their business out of a desire to succeed. In countries with a less favorable business environment "forced entrepreneurs" prevail - their business is driven by financial problems. The authors of the rating also studied various factors that help or hinder women entrepreneurs.
"Our research showed that better access to the infrastructure necessary for business development allows women fully unlock their own potential, achieve their goals and thus accelerate inclusive growth," said Ann Kearns, President for International Markets, Mastercard. 
Tweet