17:35, 20 April 2018
3379 views
PLUS-Forum Cards, Payments and Mobie 2018: first speakers announced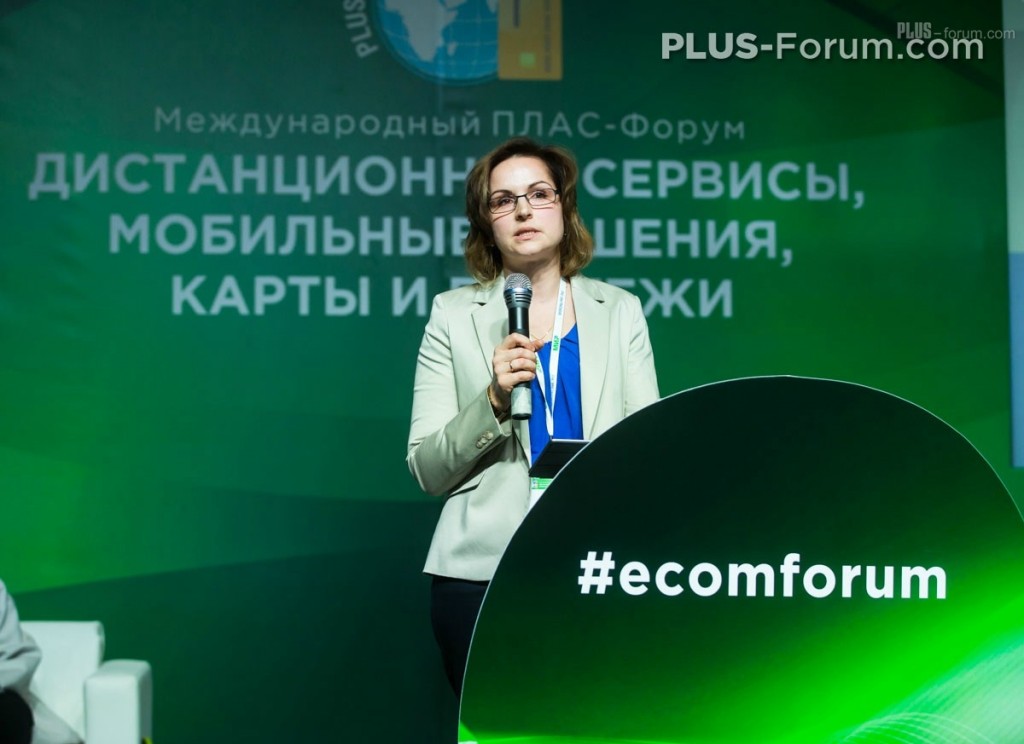 The May PLUS-Forum
 will analyze the current state and development of retail banking, payment industry and remote retail services, including public services and prospects of their integration with commercial services, in Russia and globally. For the third consecutive year already, the Forum will be supported by the National Payment System Mir.
Both days of the Forum programme include a conference, where industry experts will share their experience, inform about the results of the most ambitious projects, outline current topical issues and present their vision of the industry development. 
Recently, the following speakers confirmed their participation in the May PLUS-Forum 2018:
    Alla Bakina, Head of National Payment System Department, Bank of Russia  
    Vladimir Komlev, Board Chairman, General Director, NSPK
    Stanislav Kuznetsov, Deputy Board, Sberbank of Russia
    Artem Sychev, Deputy Director, General Directorate of Security and Information Protection, Bank of Russia 
    Olga Antonovich, Head of Electronic Payment Instruments Department, National Bank of the Republic of Belarus
    Alma Obayeva, Board Chairman, NPC
    Andrey Emelin, Chairman, National Council of for Financial Market
    Elina Sidorenko, Head of Interdepartmental Group on Crypto Currency Risks Assessment at the RF State Duma  
    Maria Guseva, Senior Manager of Management Consulting Practice for the Financial Sector, Accenture
    Elizaveta Moore, Business Development Director for Russia, Gartner
    Alexey Maksimov, Head of Payment Systems, online cinema IVI
    Alexey Chubar, Head of Digital Transformation, VTB
    Andrey Bukhtiyarov, Founder and Head of ChatBank, Sovcombank
    Nikita Khomutov, Head of Acquiring Business Development Center, Binbank
    Denis Fadin, Head of Project Activities and Data Department, Sberbank of Russia
    Evgeny Tsarev, Expert-Lecturer, Academy of Information Systems
    Sergey Zotov, Business Manager, Customer Experience Management and Online Promotion Group, Bank St. Petersburg
    Maria Milashevich, Consultant, Euromonitor International
    Varvara Kournikova, Senior Project Manager, Vice President for Electronic Business Development, Raiffeisenbank
    Alexey Skobelev, General Director, Markswebb
    and many others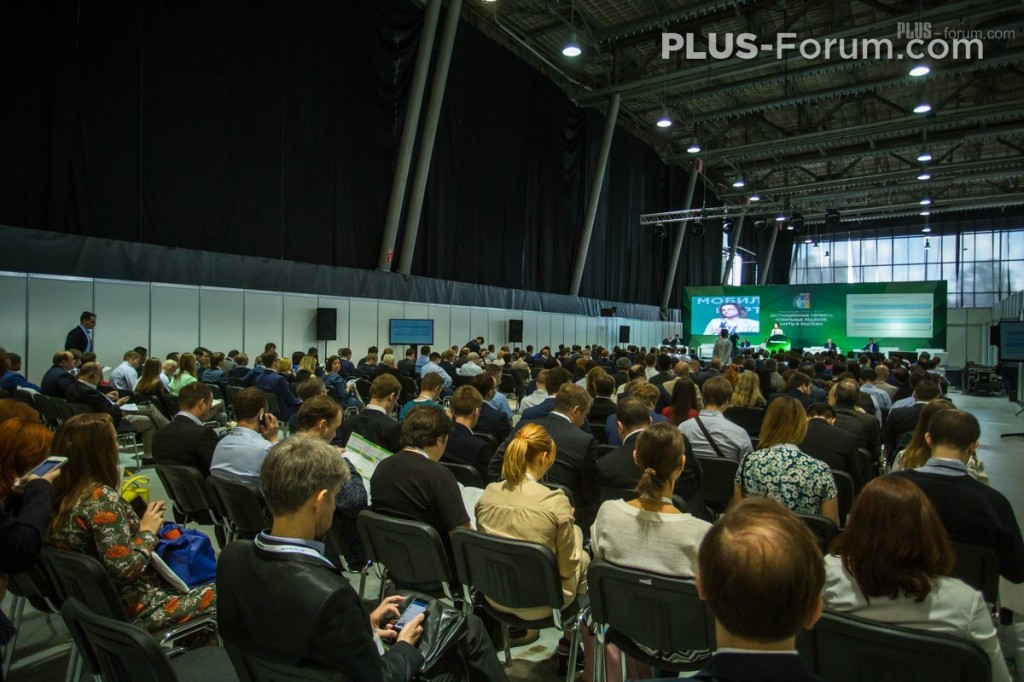 The Steering committee invites industry players to share their successful cases experience, and make presentations on the topics below. Contact us at: konstantin@plusworld.ru / tel .: +7 495 961 1065 (Konstantin Grizov) or complete an e-form on the 
website
.
This year the conference is set to become one of the most eventful and interesting ones in the entire history of our Forums. Recognized market experts will report at the following sessions: 
Session 1. New development trends in the payment industry and retail banking. Change of strategies. Government regulation. Consolidation and verticalization of the market. Digital Transformation
Session 2. Remote customer identification. Biometrics and public infrastructure. How will the ecosystem of financial services change?
Session 3. Vendors in the new reality. From the solution competition to the service competition
Session 4. Banks and their competitors: prospective development models of retail financial services
Session 5. Payment business and digital transformation. On the way to the services of the future
Session 6. Cyber-resistance of the digital economy. The end of the local defense. The confrontation of commercial and political cybercrime on a national scale
Session 7. FinTech and banks. From sandboxes and accelerators to service infrastructure. Role and place in retail business
Alongside the conference, the most representative exhibition of equipment, technologies and business solutions from leading Russian and foreign companies will be open.
PLUS-Forum is an ideal opportunity to present your solutions and products to a targeted audience, regardless of the participation format your choose. Make it to take your place among the market leaders!
The popularity of the event that has been long on the first lines in the participants' business calendars, is on the rise. The following sponsors and partners have already confirmed their participation in the Forum: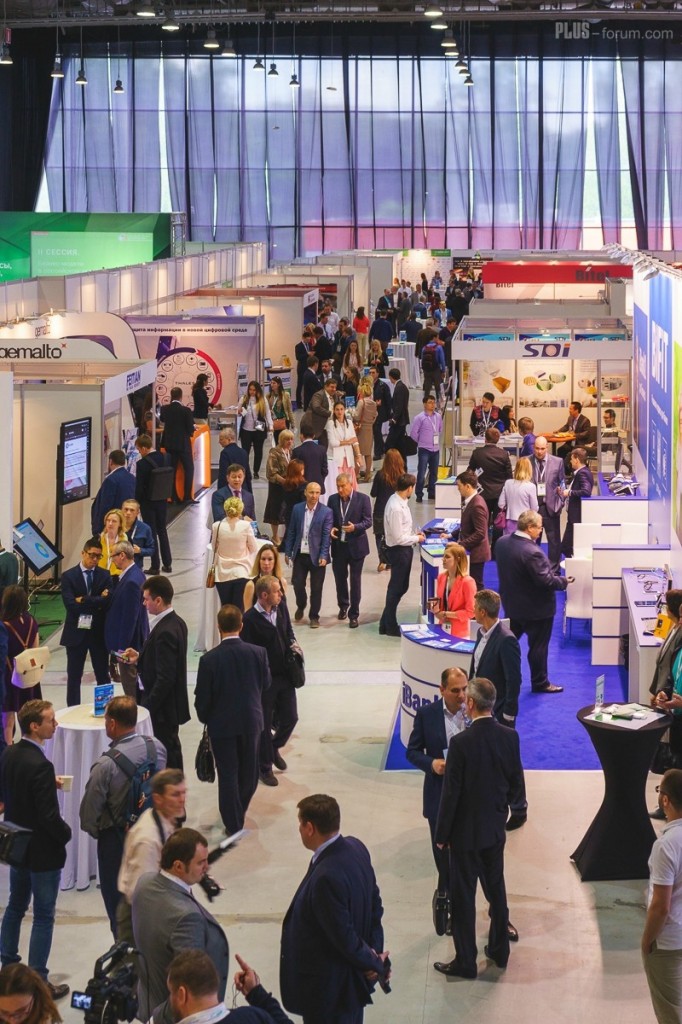 Global Sponsor: Ingenico
General Sponsors: Nexgo, Futubank, ROSAN
Chief Sponsors: Verifone, Gemalto, Thales, DNA Distribution, Solanteq, Matica, WhyHappen
Partners: QIWI, Compass Plus, TSYS, SafeTech, LANTER, OSTCARD, CASHOFF, CTC advanced, NovaCard, Cryptotech, SZZT, Shenzhen Kaisere Technology, Newcapec Electronics Co., DATAPHONE, SIM2M, SCANTEC, Best Quality Design, Z-Card, VisionLabs , JinGuan Tech (Shenzhen) Co., Ltd.  PSIT, Contact Design, Feitian, Telepower, CASHOFF, Tactilion, Dongguan Ketian smart card technology Co., RT Labs, Yarus / Orangedata, Regula, Indemit, Smit, Orencard.
In order to become a Forum sponsor or partner, you can apply by filling in the online form on the event's 
website
, or write or call us at: konstantin@plusworld.ru / tel .: +7 495 961 1065 (Konstantin Grizov).
You can get registered as a PLUS-Forum delegate 
here
. Don't be left out in the cold – limited number of seats available!
Participation in the PLUS-Forum is free of charge for bankers, retail chains and online stores, as well as employees of relevant ministries subject to registration before May 25, 2018. The registration fee after May 25 will be RUB990 rubles. 
Free admission is only allowed upon presentation of an electronic ticket, ID-document with photo, and a business card of the participant's organization. Staff of the Steering Committee may refuse access to the event if the relevant document confirming the Participant's identity and place of work, is missing.
If registered on site during the working day of the Forum, the participation fee shall be RUB5.000 per delegate (to be paid by card on site).  
For the staff of business entities, including non-bank credit institutions (NCI): the
participation fee shall be RUB24,900.
Official Forum hashtag: #cashforum
Tweet