16:55, 10 February 2020
1695 views
PLUS-Forum "Payments 2025" launches promo video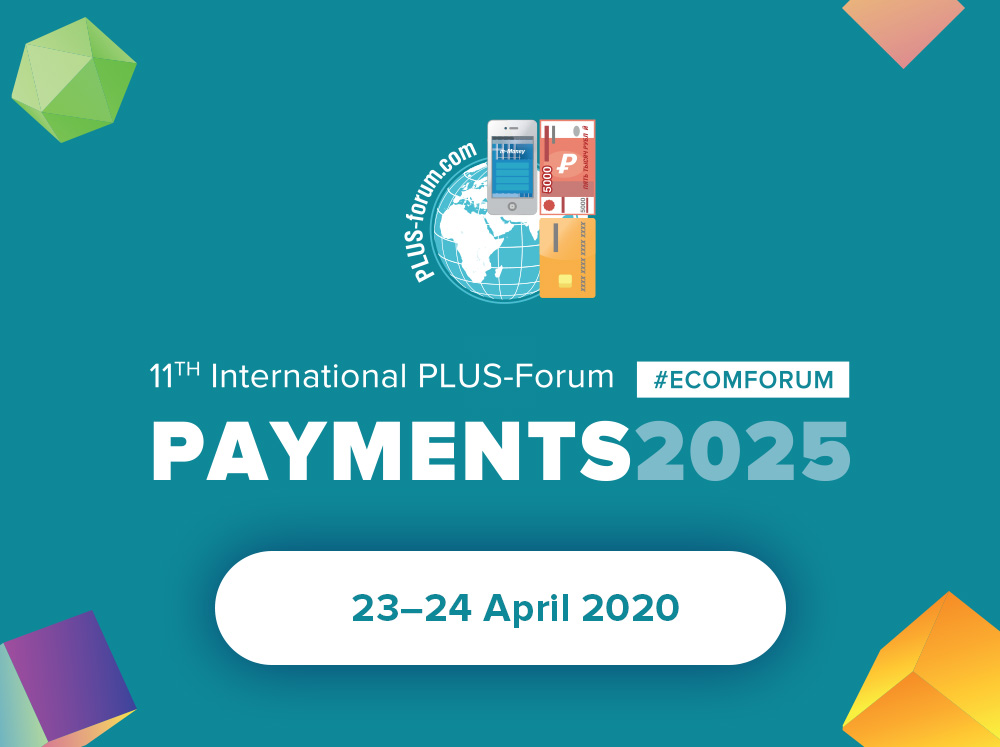 The Steering Committee of the 11th International PLUS-Forum "Payments 2025" presents a promotional video of the event, which will be held at the Sokolniki Exhibition and Convention Center in Moscow from April 22-23, 2020.
Dear friends, we invite you to watch our video and get registered to attend the PLUS-Forum "Payment 2025".
We hope that just one reason will be enough to prompt you to include our event in your event schedule: the Forum is the most prominent financial sector event in Russia and the CIS.



We also continue to form the list of speakers and invite payment industry experts to speak at our Forum sessions. The Conference Programme is available here.


We invite equipment manufacturers and vendors of industry solutions to take part in the PLUS-Forum exhibition as our sponsors or partners. To do so, please fill out a special e-form on plus-forum.com.





You can see the list of already confirmed vendors at https://www.plus-forum.com/forum_2020_en/cash/sponsors/


Besides, you can inform us about your intent to participate in the PLUS-Forum by e-mail konstantin@plusworld.ru or phone +7 925 005-40-05 (Steering Committee Deputy Chairman Konstantin Grizov). 
We look forward to seeing you in Sokolniki! 


Tweet