14:11, 19 September 2016
2797 views
October PLUS-Forum "Cash Circulation + Self-service. Banking and Retail 2016": new speakers, new partners!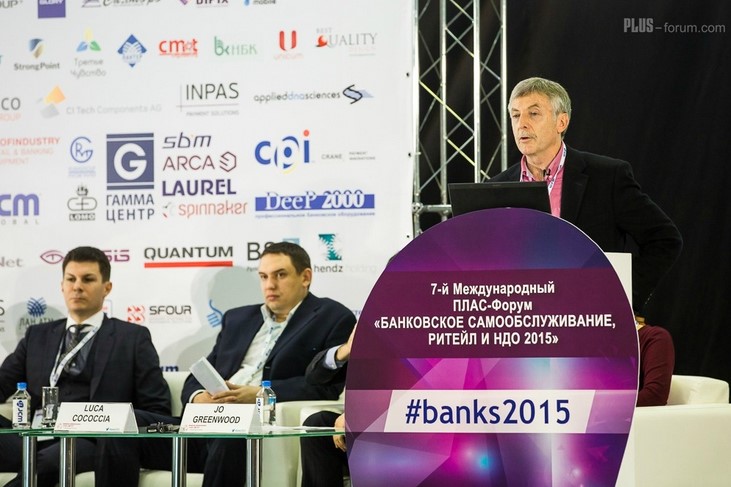 In 2016, the PLUS-Forum Conference is set to be one of the most interesting and representative event insofar it concerns the list of participants. World-class and national level experts will deliver reports and take part in the round table discussions. They will share their experience and inform about the results of the most ambitious and promising projects, highlight current problems and present their vision of the industry development.

During the recent weeks alone, the following speakers have confirmed their participation in the PLUS-Forum 2016:

Sergey Panyushkin, Managing Director, Head of ATM&Kiosks network Management Center, Sberbank, to speak on the topic: "Managing the country's largest ATM network. The quality of customer service. Cost-effectiveness"

Mikhail Belousov, Deputy Chairman of the Board, Inkakhran, to speak on: "The first experience of uniting the leaders of the Russian cash collection market"

Dmitry Pyankovsky, CTO, Unified Transport Company (UTC), to speak on: "Self-collection and public transport. From Strelka transport card to business efficiency. The ways for further development of automation and self-service"

Dmitry Shaposhnikov, Head of Financial Institutions and Partners Insurance, Ingosstrakh public joint-stock company, to speak on "Insurance protection options for self-service banking"

Alexey Fomichev, Deputy Chairman of the Board in charge of Technology, Director of Sales, GAMMA-CENTRE, to speak on "Effective solutions for a bank branch of any format"

Alexey Baranov, Deputy Director for Development, GAMMA-CENTRE, to speak on "The modern cash-collection model. High-tech solutions: DoCash ADM-100M and DoCash ADM-50SC"

Alexander Mishin, Deputy Director for Development, GAMMA-CENTRE, to speak on "The advantages and benefits from the implementation of queue management system DoCash Q2"

Alexander Krasnov, Head of B2B Mobile, Samsung, to speak on "The best global enterprise mobility practices in the financial sector"

Denis Saloun, Software Sales Manager, CIS, NCR, to speak on: "NCR Connections: the age-old problem of development of services on self-service devices from a fresh perspective"

Mikhail Kutuzov, Fraud Risk Manager, EMEA; Security and Investigations Division, Citi, to speak on "Business Email Compromise: attack on the banks' client companies"

To date, the number of PLUS-Forum partners and sponsors has increased to include the well-known organizations such as Qiwi, Ingosstrakh, CFT, Hendz holding, Atlantic Zeiser, 6Q, Sensis, Innovative Technology Ltd, SaleServiSolutions, ABBREVIA FZ LLC.

Along with the PLUS-Forum conference, the most representative annual exhibition of specialized equipment and technologies from leading Russian and international companies will be open.


Online registration
for the PLUS-Forum is open!
Get registered now – limited number of seats available!
Tweet