10:03, 27 September 2016
3152 views
Contactless payments are gaining increased popularity with Russians - Visa new study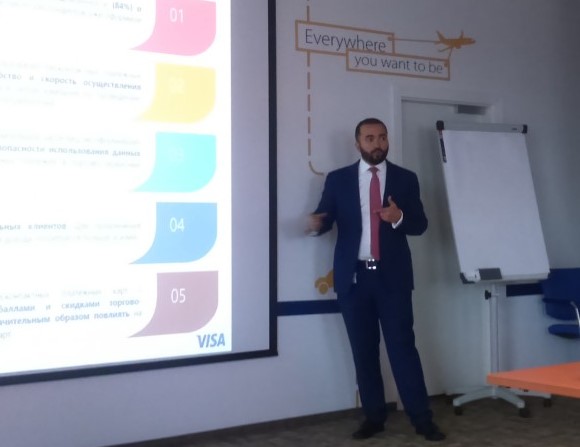 The study was conducted by 4Sight Consultancy in August -September 2016 in five largest cities in Russia. The results were announced at the event by Mushegh Arakelyan, Senior Director of Business Development Department at Visa, Russia.

41 % of Russian citizens are contactless card holders today, while 38% use them. Among the key motivators the respondents name convenience (83%), speed of payment (56%), and the technology innovativeness (18%). The respondents also demonstrated their keen interest to this tool: it is highly probable that 52% of respondents who have not had a contactless card yet, are going to get it soon.

77% of respondents are confident in the security of contactless transactions, 65% have fears regarding card fraud, and 35% believe that payment data compromise at the point of sale is quite improbable.

58% of the respondents used the contactless cards to pay for large purchases. Those who did not do so, among the reasons named absence of such a need, insufficient card limits, the lack of required infrastructure, as well as insecurity and inconvenience.

Most often, the Russians use the contactless cards for everyday purchases in convenience stores, clothing stores, pharmacies, and at the gas station.

Among the factors that increase the card use frequency the respondents mentioned bonuses, cash backs, loyalty programmes, discounts and more information about the card security. Thus, Arakelyan says, four of the five factors are of emotional nature.

Mikhail Batuev, Head of New Products Development and Innovations at Visa Russia, informed about tokenization technology and benefits of Visa Token Service. He noted that this technology can be successfully implemented not only in the physical environment, but also in mobile and online payments. Thus, the speaker concluded, the solution allows you to turn any device connected to the smartphone, into a payment facility, and, therefore, to bring the IoT concept to life.


Source: PLUSworld
Tweet