10:47, 14 October 2019
1458 views
Moscow Metro Fares Can Be Paid by UnionPay Cards Now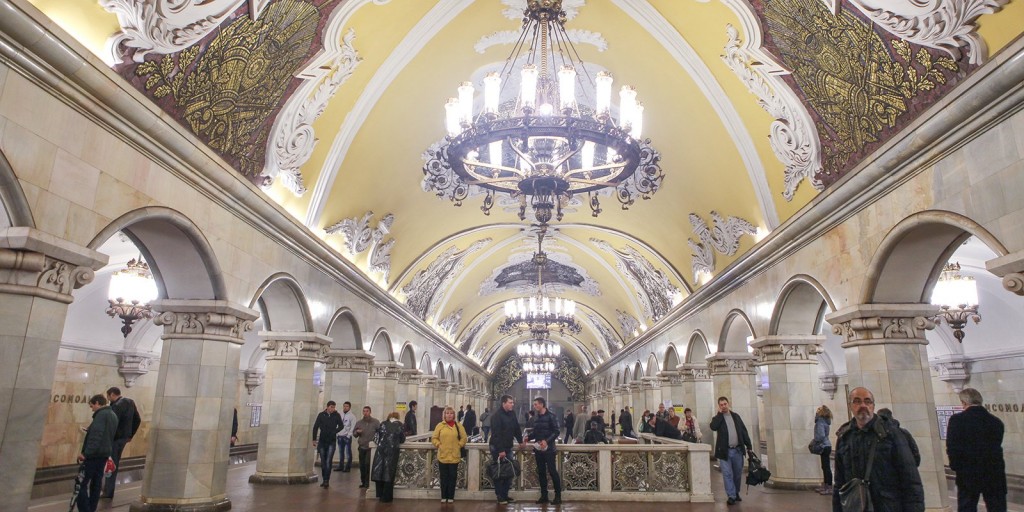 Turnstiles at over 150 Metro stations in Moscow started to accept the cards of international payment system UnionPay.
According to Roman Latypov, Moscow Metro First Deputy Director for Strategic Development and Customer Management, the Moscow Metro started to accept UnionPay cards in 2017 to pay for tickets in ticket offices and ticket vending machines. This March a pilot tap-and-go scheme was launched to pay fares with UnionPay cards directly at turnstiles.
Roman Latypov also said that the Moscow Metro management does its best to maximize the convenience of the metro for guests from China. In particular, the mobile app for navigation in the metro has been translated into Chinese.
Aleksey Kirichek, VP and Head of Acquiring at VTB, said that VTB and the Moscow Metro implemented a project in May to accept the cards of international payment systems at turnstiles at all stations (two turnstiles per station). The passengers found the service very convenient: 3 million passengers used it in September alone, with the total of 6 million users since the service launch.
The People's Bank of China management took part in the event dedicated to the official launch of fare payment with UnionPay cards. Lately, as part of the One Belt One Road Initiative, China and Russia have been working closely in the field of payments, making an invaluable contribution into the political communication, joint construction, unimpeded trade, finance area and relations between the peoples.
The Chinese regulator deputy chairman noted that China had created the system of financial services aimed at the needs of the real sector and at creating a payment scheme convenient for the population. In particular, UnionPay created Mobile QuickPass, a unified m-app with its registered user base already exceeding 200 million people. Mobile QuickPass can be used for payments in the public land transport and metro, in marketplaces and supermarkets of over 100 cities in China and in more than 48 countries and regions around the world.
The Moscow Metro is one of the largest in the world in terms of passenger traffic – more than 9 million people use its services every day. Following the results of 2018, the Moscow Metro headed the world's list in terms of the number of loyal passengers ready to recommend the metro as a transport service.
Tweet