16:23, 15 July 2019
1875 views
McDonald's to open at Sberbank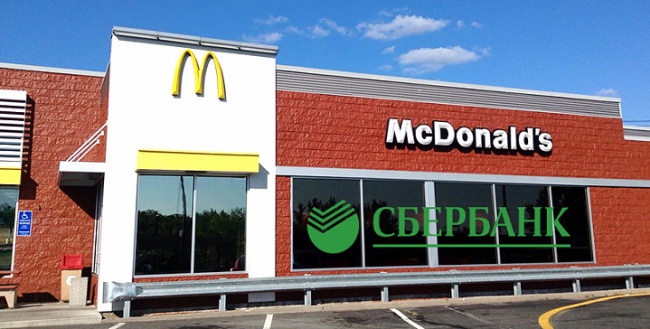 Sberbank and McDonald's intend to open joint points of service by the end of 2019, says First Deputy Chairman of Sberbank Alexander Vedyakhin.
Rapid development of digital channels in the next five years may cut the number of customers at the bank branches by one third. The credit institution expects to attract additional customers through a partnership with the fast-food chain.
According to mass media, financing the retail branch reduction through investments of the bank itself would be uneconomic.
Sberbank Board Chairman German Gref already revealed their plans to turn the branch network into a retail supermarket.
At the first stage, the branches with fast food outlets will only appear in Moscow and some regions, not yet been specified.
The companies are going to further cooperate in the areas of acquiring and development of systems capable of analyzing consumer demand.
Tweet