17:20, 17 September 2019
1690 views
Herman Gref: banks wishing to develop should up classic strategies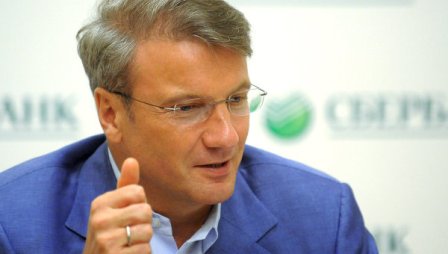 Delivering an open lecture in Novosibirsk, Sberbank Head Herman Gref said that modern banks need replace classical development strategies with transformation into technology companies and ecosystems.
"Radical transformation of banks into ecosystems and technology companies is in great demand today. We at the bank have made the most radical decision and approved, first-ever globally, the ecosystem building concept" Gref said.
He also informed that their shares rose by 4.5%, after Sberbank presented this concept to shareholders in London two years ago, while the shares of a major US bank that presented a classic development strategy then, dropped by 2.5-3%.
Today, Sberbank's ecosystem includes over 20 companies representing a variety of sectors such as e-commerce (Yandex.Market), medicine (DocDoc), telecommunications (Sberbank Telecom), cloud technology (SberCloud), communications (Dialog), identification (VisionLabs), life style (Foodplex), services for business processes optimization (Evotor, Intercomp), etc.
Source: TASS
Tweet