15:34, 18 October 2017
3618 views
FAUNUS AFFILIATE NETWORK HOSTING THE FIRST EVER CRYPTO THEMED AFFILIATE CONFERENCE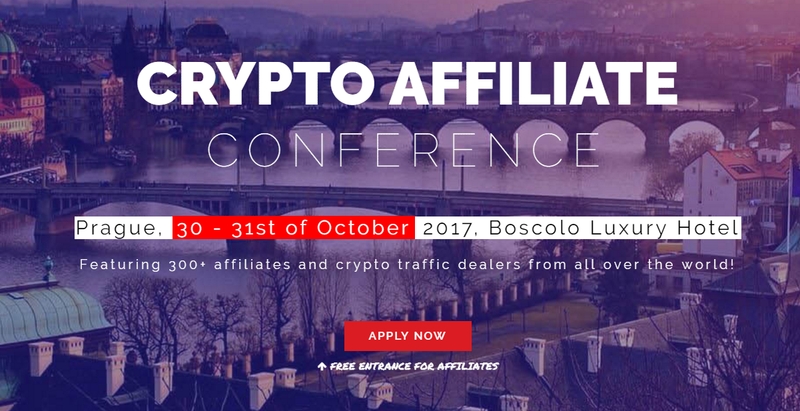 Bringing together ad networks, forex brokers, gambling operators, ICO founders, exchanges, cryptocurrency developers and affiliates.
Crypto Affiliate Conference 2017
 will be a crucial stepping stone for the whole digital marketing community in the presently changing environment. The participants will have a chance to introduce their Crypto products to a wide array of affiliates and advertisers in order to work out the best marketing strategies on the spot and engage in long-lasting beneficial partnerships. There will also be a plethora of speakers raising important crypto related questions to listen to.
"We are extremely excited about our conference being the first of its kind venue where two worlds - the blockchain world and the affiliate world - will finally merge together. They say, what happens on the market now is madness, I say that it's not madness but a ground for UNIQUE OPPORTUNITIES, both technical-wise and from the business point of view. We are gathering hundreds of top affiliates, speakers and sponsors so that they would have a feel for these opportunities and use them to advance the online marketing industry.
Pavel Bykov, Founder.
Crypto Affiliate Conference 2017 will be held at Boscolo luxury hotel, an elegant Neo-Renaissance building with its history in the centre of Prague. The 30th of October will be devoted to the attendees pre-registration from 17:20 till 21:00 local time. After that, the event will proceed with an opening party. The conference itself will start at 9:30 and will be over by 21:00 local time on the 31st of October. Throughout the event one would be able to enjoy hot drinks with fancy food and get a taste of the Prague's nightlife at the official CRAC afterparty. 
Tweet