09:49, 3 December 2018
1754 views
Cash Circulation+Self-service. Banking and Retail 2018: PLUS-Forum photo materials are available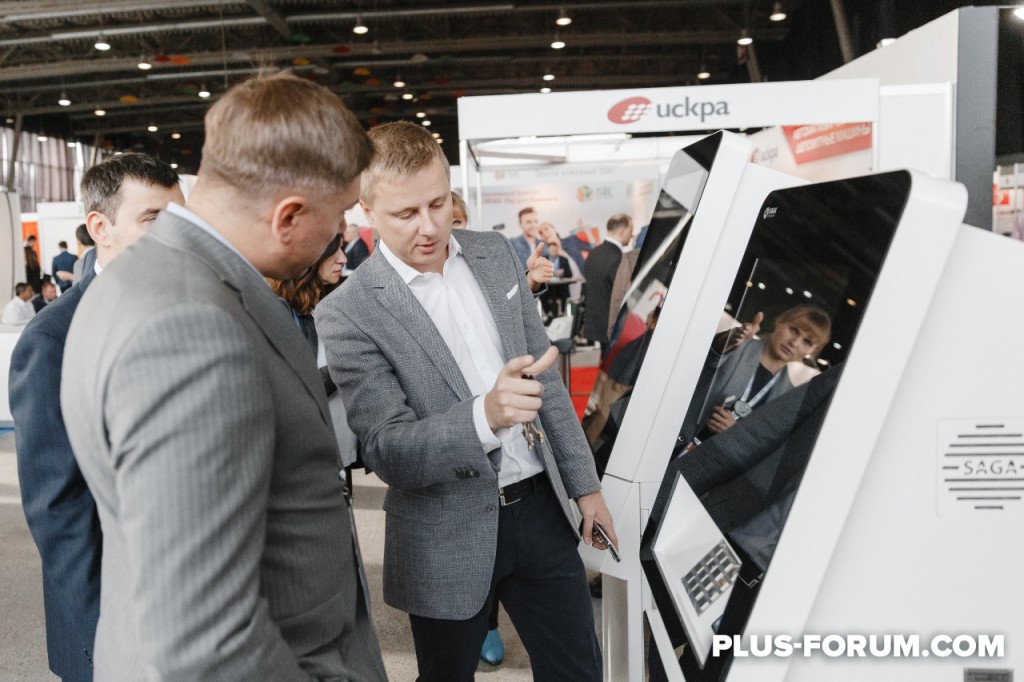 The 10th anniversary International PLUS-Forum "Cash Circulation + Self-service. Banking and Retail 2018" took place in Moscow on November 14-15
See photos and read the first summary results of the PLUS-Forum to learn how a landmark event for the financial industry, banking sector and retail business was held.
Recall that the PLUS-Forum was attended by 1554 people. Among them are recognized experts of the Russian and foreign markets, representatives of banks, regulators, vendors, the major retail chains, relevant ministries and departments, law enforcement agencies, and more.
54 speakers addressed their reports and presentations to the delegates within the business programme of the Forum conference. 75 Russian and foreign companies presented their products and solutions at the exhibition organized alongside the conference.
In the near future the information portal PLUSworld.ru will offer full versions of the speakers' presentations and a detailed review of the solutions, products and technologies presented at the exhibition. Besides, videos with the speakers' presentations and interviews with the Forum participants will be available on PLUS-Forum.com, the official website of the Forum.
All delegates who completed the PLUS-Forum questionnaires will receive access to all presentations via a link sent to the email address specified in the questionnaire.
The PLUS-Forum Steering Committee expresses its gratitude to all participants and invites them to continue the cooperation at the 11th International PLUS-Forum "Cash Circulation + Self-service. Banking and Retail" in 2019.
Tweet