18:50, 10 September 2018
3833 views
Cash Circulation + Self-Service. Banking and Retail 2018: the number of speakers and partners keeps growing!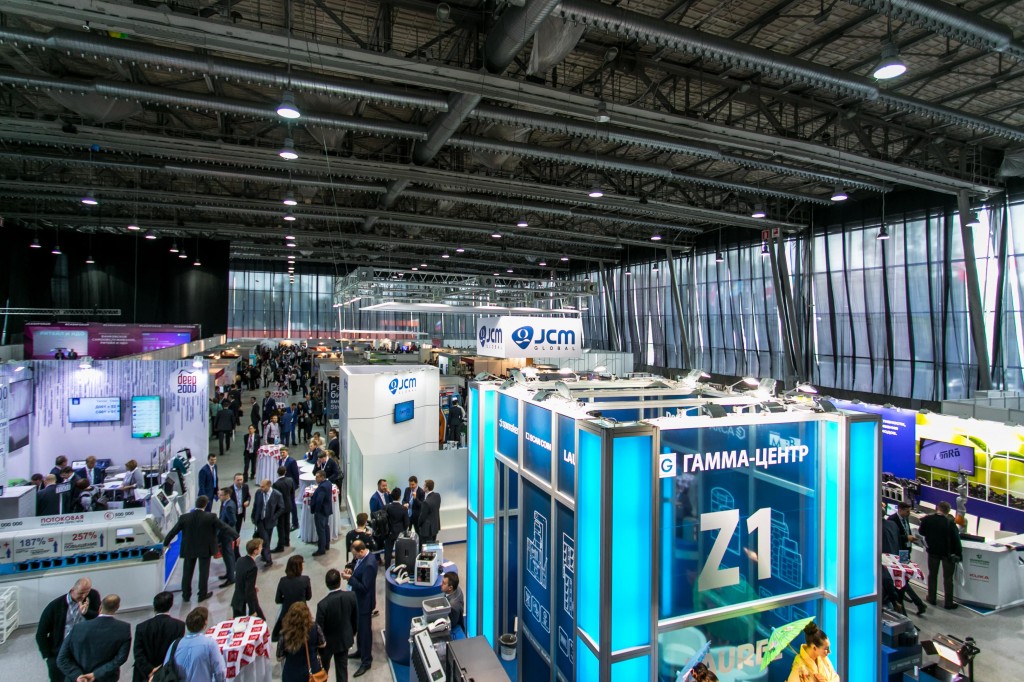 The 10th anniversary International Forum "Cash circulation + Self-Service. Banking and Retail 2018" will take place in Sokolniki Exhibition and Convention Center on November 14-15, 2018. The event, which is expected to be unique in terms of the number and mixture of participants, will be dedicated to the current state and development prospects of cash circulation, banking and payment industry in Russia, other Eurasian Economic Union member states, and globally.
During the two days of the Conference industry experts will share their experience, inform about the results of the most ambitious and promising projects, highlight current problems, and present their vision of the industry development.
The list of Plus-Forum Conference speakers includes:
Arkady Trachuk, General Director, Goznak (the federal banknote and securities printing enterprise)*
Stanislav Kuznetsov, Board Chairman, Sberbank of Russia*
Valery Chulkov, Board Chairman, Director of Operational Department, VTB
Georgy Luntovsky, President, "Russia" Association
Vladimir Demidenko, Deputy Director of Cash Circulation Department, Central Bank of the Russian Federation
Dmitry Evstafiev, PhD, Professor of Political Science at the Higher School of Economics
Leonor Machado, Chair of the Cash Working Group of the European Payments Council (EPC), and General Manager at Caixa Geral de Depósitos 
Nena Vukicevic, Managing Director- Europe & Africa, Currency Research
Eric de Putter, Managing Partner, Payment Redesign
Ilya Filatov, Board Cairman, MTS-Bank
Aleksey Ponomarenko, Senior Managing Director, Head of Department, Cash Circulation Management Center, Sberbank
Danil Shishnev, Senior Managing Director, Head of Department, Cash Circulation Management Centre, Sberbank
Vladimir Kozinets, President of Association of Corporate Treasurers, Head of Treasury and Risk Management Department, Rolf Group
Nadezhda Malyukh, Head of Cash Circulation, Alfa Bank 
Anna Nesterova, Executive Director, 'Special Solutions' Division, Retail Business Unit, Sberbank
Andrey Zharsky, Managing Director, Sberbank
Sergey Kulik, Head of Сash Сirculation, Standard Payment Products department, Gazprombank 
Aleksey Tanyansky, Deputy Finance Director, Magnit retail chain
Evgeny Veber, Head of ADM Project, Magnit retail chain
Denis Korovin, Head of IT Department, Selgros Cash & Carry
Elena Tishakova, Financial Controller, AUCHAN Retail Russia
Igor Korolev, Project Manager, Banking Department, Otkrytie Bank
Aleksey Fomichev, Deputy Board Chairman in charge of Technology, Sales Director, Gamma-Center
Sergey Barsukov, President, Profitindustry
* Invited, confirmation pending
The Forum participants will analyze today's cash circulation and cash handling ecosystem, as well as self-service banking infrastructure facilitating effective access of citizens to cash. The participants will also express their opinions regarding the necessity of further improvements of the ecosystem and infrastructure.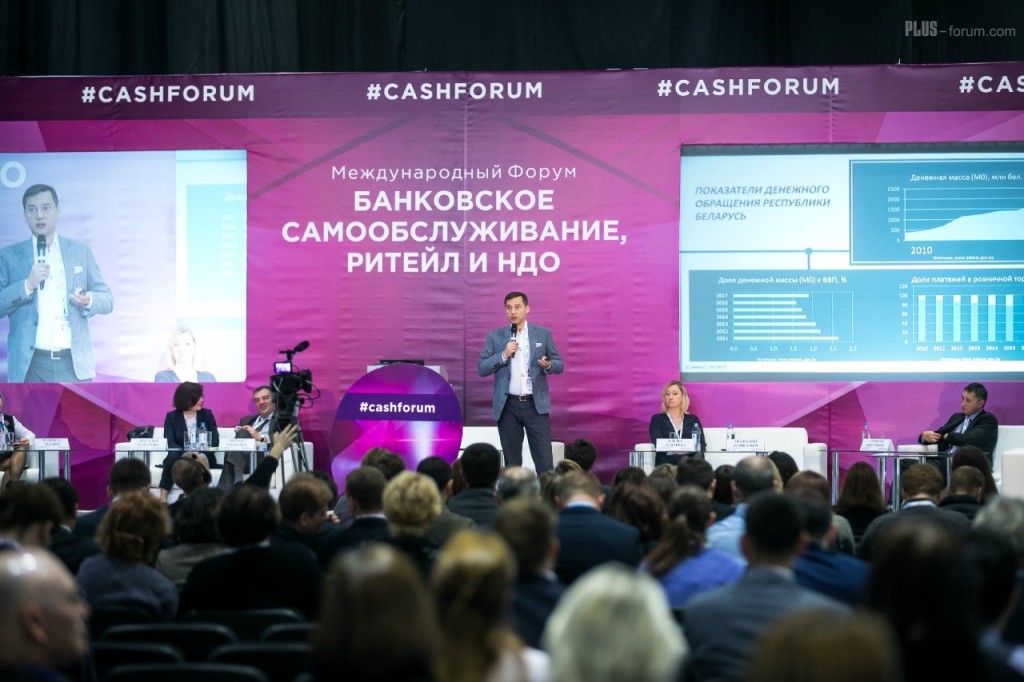 The Forum will focus on the most promising business cases reflecting various scenarios of banking services and cash circulation transformation under the pressure of continuous digital banking development. The presentations will cover new capabilities and tasks of the self-service device networks resulting from the integration of biometrics identification, mobile NFC-transactions at ATMs, assisted services, etc. Forum participants will discuss the best practices of ATM network monetization in the new economic realities, factors of self-collection efficiency, as well as new challenges arising from the further digitalization of banking and financial services in general.
Special attention will be paid to the security of offline banking and cash circulation, including the issues of countering cyber attacks and further development of the new approaches to cash collection.
PLUS-Forum agenda is available at the official web-site of the event. Six sessions will be held during the two days of the Conference:
Cash circulation in Russia and globally. Cash circulation in the Russian Federation and globally. Multi-vector trends and forecasts in the era of digital society
Advanced concepts and technological solutions
Banking and retail Business, products, and services. On either side of partnership
Banking infrastructure. Branches. Tasks, concepts, solutions and services
ATM and terminal networks. Business and technology – advanced features. Immediate and midterm prospects
Banking security 2018. From counterfeiting to physical and cyber threats. Countermeasures: expert business-cases 
Alongside the Conference and round tables, the Forum will feature the most representative exhibition of equipment, technologies and business solutions from major Russian and international companies.
The November PLUS-Forum is a perfect opportunity to present your solutions and products to a target audience regardless of the participation format of your choice. Make it to take your place among the market leaders!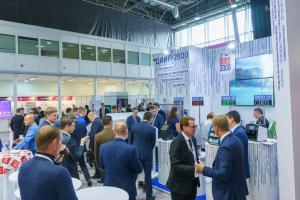 Confirmed Forum sponsors and partners include:
Global Sponsor: Gamma-Center in liaison with DoCash (Germany), Scan Coin (Sweden), Laurel (Japan), HYUNDAI MIB International (SBM, South Korea), and more.
General Sponsor: KALIGNITE, JCM, Diebold Nixdorf
Chief Sponsors: DEEP 2000, Verifone, Center of financial technologies, Rostelecom
Partners: StrongPoint, SAGA Technologies, MAYKOR ВТЕ, CARDHALL, Unicum, Sikelia, PBF Group, Abloy, Innovative Technology, Sensis, Damask, Banking Automation, Prosoft-Biometrics, sim2m, Tactilion, Europeum, OKI, LAN ATMservice, Cassida, Ligat, NCR, Glory, INDEMIT, Ostcard, it Ping, ATM Alliance, CityNet, Alagard, GRG Banking, VisionLabs, E-kassir, CTC Capital, Z-CARD, Delta systems, CME, ISBC, PRofindustry, Dataphone, Bauflex, Rielta, Lanter, Third Sense, Best Quality Design
We invite 
speakers
 and 
vendors 
to participate in the event! To inform us about your decision, please write to Deputy Chairman of the Steering Committee Konstantin Grizov at konstantin@plusworld.ru or call +7 925 005 40 05.
You can get registered as a PLUS-Forum delegate 
here
. Don't be left out in the cold – 
limited number of seats available
!
Keep on top of our latest news at PLUSworld.ru, join us on 
Facebook 
and Twitter!
Official Forum hashtag: #cashforum
Tweet