22:25, 30 September 2016
3042 views
Apple Pay to go live in Russia this coming Monday, October 3?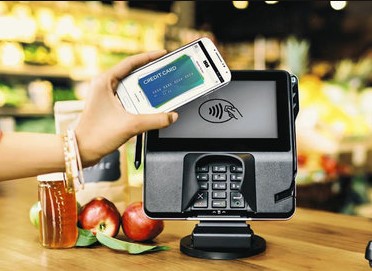 New details of Apple Pay launch in Russia have come to knowledge of PLUSworld.ru Portal. 
PLUSworld.ru Portal has learnt from reliable sources some important details of this initiative, which, according to updated data, kicks off next Monday, October 3, 2016. As we noted before, Sberbank of Russia, Raiffeisenbank, Tinkoff Bank, BIN Bank, Bank Otkrytie, VTB24 and Yandex.Money will become partners of the project in its first phase. 
According to officially unconfirmed information, it is not ruled out that Sberbank might become Apple Pay's settlement bank in Russia, similarly to MTS Bank that plays such role for Samsung Pay. All transactions will be based on Mastercard cards. 
Therefore, Russian banks-service partners will perform all Apple Pay related settlements with Mastercard through Sberbank. The service will be available to the users of iPhone 5, 5S, iPhone 6, 6S and iPhone 7. Typically, iPhone 5 and 5S are not equipped with a built-in NFC-module, so the owners of such devices will have to perform Apple Pay transactions using Apple Watch with NFC-chip. 
According to some reports, the launch of both services in the Russian market was tied to the start of the biometric payments project in "Azbuka Vkusa" retail chain, which is of higher priority to its participants and, therefore, the former was a bit delayed. At the same time, according to experts, the project now plays a more image-building role and does not contain an actual business component aimed at a significant increase in profitability. 
As for Apple Pay, the business component can be seen much more clearly, despite the fact that the service audience in the Russian Federation, for obvious reasons, is limited and includes Moscow, St. Petersburg and other big cities (including "million-plus" ones), where a more or less significant number of owners of above mentioned iPhone models live. 
Obviously, in case of a favorable economic situation the service penetration will increase over time. The total turnover of the Apple Pay service in Russia is predicted to reach about RUB1bn before the end of 2016. 
Source: PLUSworld.ru
Tweet