10:31, 31 March 2021
1289 views
Tinkoff Bank sues MTS for Rub1.1 billion
According to the bank, the mobile network operator abused its dominance in the market, maintaining a monopoly high fee for SMS messaging services and creating discriminatory conditions.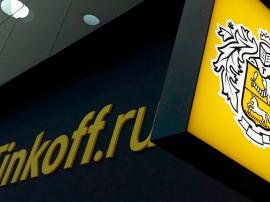 The Federal Antimonopoly Service (FAS) is the third party in the case, RBC reports. The credit institution has sent or intends to send similar claims to other Big Four operators (Beeline, MegaFon, MTS and Tele2), sources told the media.
The claim says that FAS had previously issued an order requiring that MTS should cease actions violating the antimonopoly legislation, but even after that, MTS continued their wrongful acts. Tinkoff Bank estimated direct damage at RUB 1.021 billion.
Back in 2018, FAS issued an order to the Big Four operators requiring to cease actions bearing the signs of violation of the antimonopoly laws, when FAS concluded that the operators were offering lower SMS messaging fee rates to state-controlled banks.
Source: RBC  
Tweet