11:18, 18 December 2019
1731 views
PLUS-Forum CIS "Fintech Borderless. Eurasia Digital": registration for November is already open!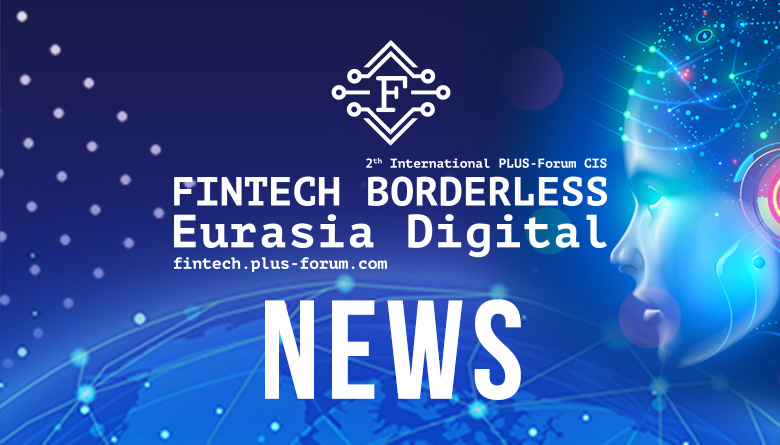 Registration for the 2nd International PLUS-Forum CIS "Fintech Borderless. Eurasia Digital" to be held in Minsk on November 26-27, 2020, is open.
The forum is aimed to analyse the current state and development prospects of banking and payment industry, fintech and innovations in the key economies of Eurasia that are part of the Eurasian Economic Union (EEU), the Commonwealth of Independent States (CIS), the Shanghai Cooperation Organization (SCO), etc.
The Conference will discuss the following topics:
• Fintech in key markets
• Open Banking
• Financial marketplaces
• Interbank remote identification
• P2P transfers
• Systems of instant (fast) payments
• Investments in IT
• Lifestyle banking
• Artificial Intelligence, Machine Learning, and Big Data
• Cryptocurrencies and blockchain
• Development of national payment systems
• National digital currencies
• Cyber ​​resilience
The event popularity is proved by the success of its first edition this year, with 360 delegates and 56 speakers taking part in the event. Among them are representatives of national banks, relevant ministries and agencies of the CIS and EEU countries, the banking sector, as well as fintech communities of leading economic powers, including the countries of Southeast Asia and other regions. 19 companies supported PLUS-Forum CIS 2019 as sponsors and over 30 media partners provided their information support.
Read our special report and see a photo album to learn more about the First PLUS-Forum CIS "FinTech Borderless. Eurasia Digital".
The PLUS-Forum is an ideal opportunity to present your solutions and products to the target audience, whatever format of participation you choose. Hurry up to take your place among the market leaders!

We invite speakers and vendors to take part in the event. Let us know about your decision via email: konstantin@plusworld.ru / tel .: +7 925 005 40 05 (Konstantin Grizov, Deputy Chairman of the PLUS-Forum Steering Committee).

You can get registered as a delegate here. Hurry up, limited number of seats available!

Keep on top of the PLUS-Forum latest news at  PLUSworld.ru, join us in Facebook and Twitter! 
Official Forum Hashtag:  #FintechEurasia
Tweet