17:52, 14 February 2020
2055 views
PLUS-Forum "Cash Circulation + Self-service. Banking and Retail 2020": new corporate participants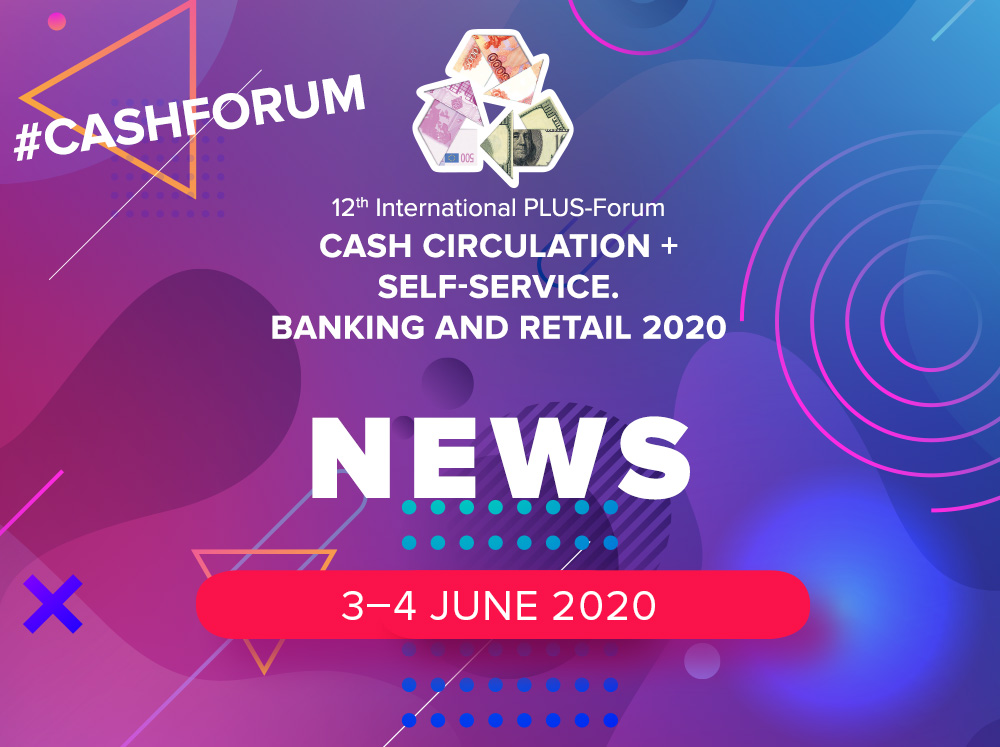 A few more companies confirmed their participation in the 12th International PLUS-Forum "Cash Circulation + Self-service. Banking and Retail 2020" to be held on June 3–4, 2020 at the Sokolniki Exhibition and Convention Center in Moscow.
The following companies will became new sponsors and partners of the PLUS-Forum focused on the analysis of the current state and development prospects of cash circulation, banking and payment industry in Russia, EEU member states and other countries:
• GLORY, a global leader in cash technology solutions
• Beltimpex, a leading supplier of power transmission belts and belts for banking equipment
• SAGA, a leading manufacturer and supplier of equipment and IT solutions for self-service systems in Russia and the CIS countries
• KALignite, a global leader in the production and supply of truly multi-vendor software solutions for ATMs
• Europeum, a long-term partner of OKI (Japan), which includes leading Russian companies engaged in the development and implementation of modern banking and retail technologies
• Rosengrens, a Swedish manufacturer of cash safes.
• ATM Alliance, a federal distributor of banking and cash equipment, online cash registers from leading manufacturers
• BFS and GRG banking, a leading provider of integrated solutions for geographically distributed banking self-service systems built on the basis of equipment made by NCR (USA)
• Diebold Nixdorf, a leading global supplier of IT products and solutions for retail banks and merchants.



Please see a full list of companies that will participate in the PLUS-Forum "Cash Circulation + Self-service. Banking and Retail 2020" HERE.
Hurry up and take your place among the market leaders!
The PLUS-Forum is a truly ideal opportunity for your solutions and products to be presented to the target audience, whatever format of participation you choose. The Forum audience is growing year by year and this clearly proves its status as the most anticipated industry event.
If your company has something to tell our event participants about, or you want to share your experience and promote your products/solutions in the market, we invite you to speak at the PLUS-Forum.

You can also get registered as a delegate right now. Hurry up, limited number of seats available!

Keep on top of PLUS-Forum news at PLUSworld.ru, follow us on Facebook and Twitter!
The PLUS-Forum official hashtag: #cashforum.
Tweet