15:41, 14 July 2016
4309 views
PLUS-Forum "Cash Circulation + Self-service. Banking and Retail 2016": agenda items that shape the future!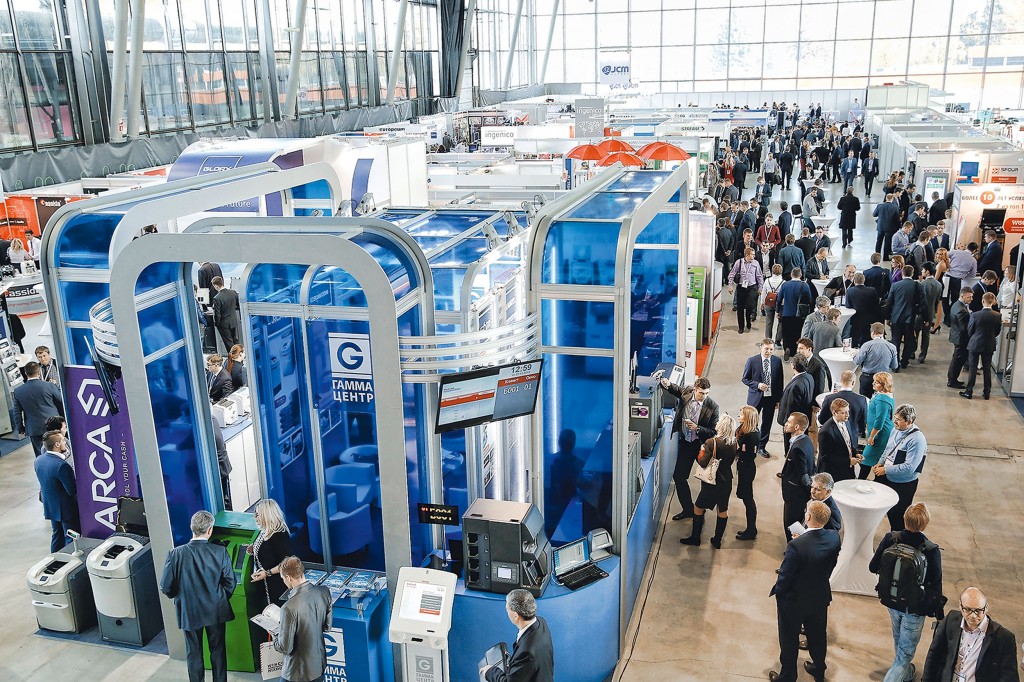 The 8th International PLUS-Forum "Cash Circulation + Self-service. Banking and Retail 2016" scheduled for 5-6 October 2016 is an event to which the Russian and international payment industry players look forward.
This year the Forum will focus on the current state and prospects of banking services, infrastructure and cash circulation, their role, place and importance in today's model of consumer communications. 
We shall discuss the most probable scenarios for the transformation of banking services and cash circulation. Demanded by modern society and driven by the new economic and business realia, such transformations are to meet technological trends and keep pace with the dynamic development of digital banking.
We shall also dwell on the existing cash handling ecosystem and self-service banking systems (ATM, recyclers, kiosks, etc.) that facilitate access of people to cash.
According to market experts, it is the above mentioned topics that will govern the key changes in the Russian retail banking in the foreseeable future.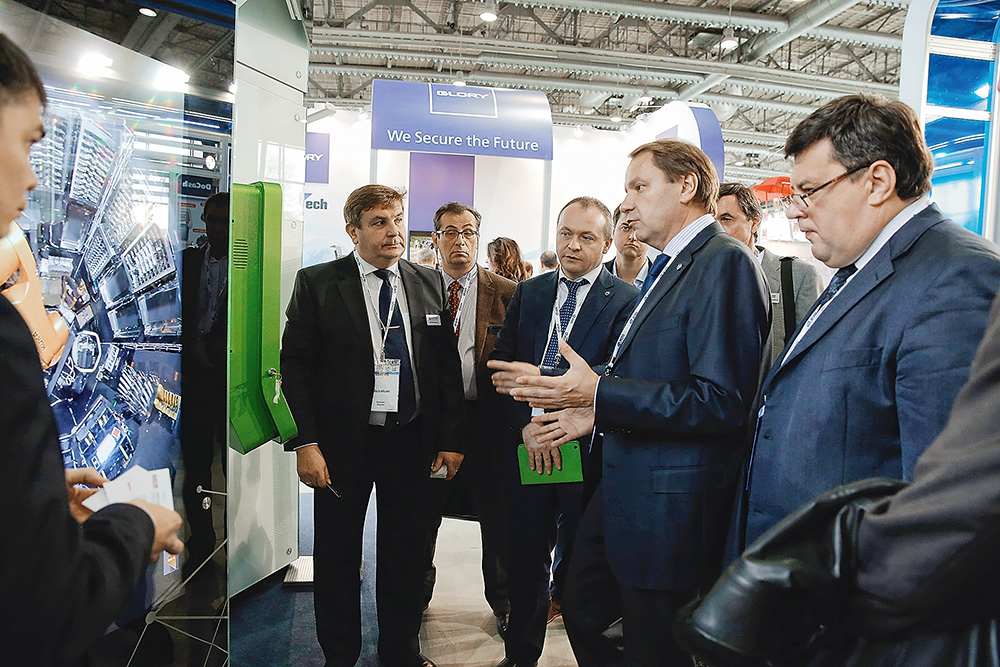 Among the participants of October PLUS-Forum are representatives of Russian and foreign regulators, commercial banks from the Russian Federation and other countries, payment systems, relevant ministries and agencies, law enforcement bodies, top managers of retail chains, vendors of equipment and software solutions, research agencies and other stakeholders.
In 2016, the PLUS-Forum Conference is expected to become one of the most interesting and representative event insofar it concerns the list of speakers. World-class and national level experts will deliver reports and take part in the round table discussions. They will share their experience and inform about the results of the most ambitious and promising projects, highlight current problems and present their vision of the industry development.
Key PLUS-Forum topics:
• National cash circulation strategy and the banks. How the banks should work with cash in the current environment?
• Increasing bank branch's profitability through cash product offerings
• Today's bank branch in the light of the omnichannel and digital transformation concepts
• Branchless bank: partnership schemes providing for offline cash-handling. Global and Russian practice
• ATM as a hybrid self-service device: from theory to real cases in Russian banks
• Self-collection: "in combat" experience of the banks and new technologies
• Biometrics in banking: the world's best practices that would require changes in the Russian laws
• Mobile branches, ATMs and service points: experience of use by the bank
• Calculation and analysis of self-service network profitability: methodology, solutions, practice
• Front-line of the retail banking office: from the e-teller and QMS to the new client identification systems
• Physical attacks on the ATM and branch infrastructure. The modern threat landscape. Methods of countering the attacks.
• Cash collection and counting technologies at banks and cash settlement centres: new solutions
• Prospects for a fully outsourced ATM network: accounting and reconciliation, complaint handling, etc.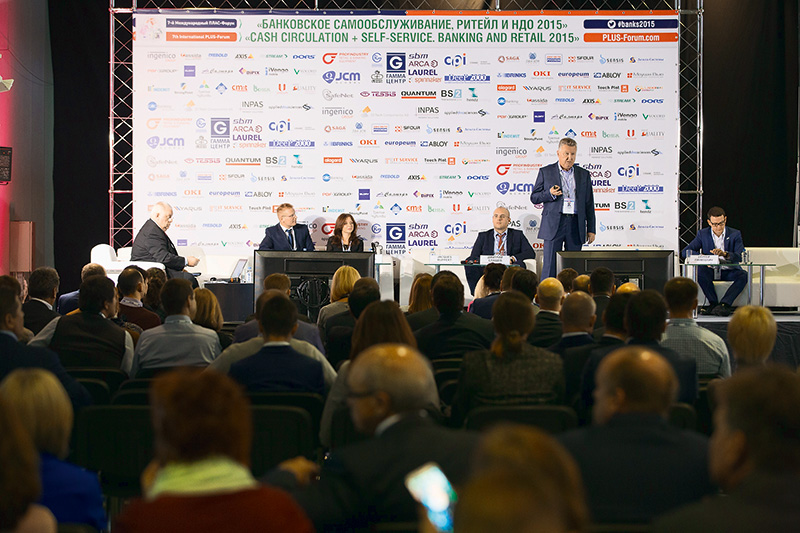 Along with the conference, the most representative annual exhibition of specialized equipment and technologies from leading Russian and international companies will be open during both days of the 8th International PLUS-Forum "Cash Circulation + Self-service. Banking and Retail 2016".
To date, the number of PLUS-Forum sponsors and partners has increased to include such organizations as Gamma Center, VisionLabs, CARDHALL, GRG Banking, Saltoro, SAGA Technologies, JCM Global, CPI, Gemalto, Abloy, Fiserv, KAL, S-Four, DEEP 2000 , Alagard, Ingenico Group, Quantum, NBK Trade, Pro, MAYKOR, Baltic-Light, NCR, CiTech, In-Tech, StrongPoint, BPC, OKI, Cassida, LANTER, LAN ATMservice, Unicum, YARUS, Delta-Systems, CityNet.
Online registration
 for the PLUS-Forum is open! Get registered now – limited number of seats available!
Tweet