17:47, 1 November 2017
3501 views
Russian Prime Minister announced plans of the Russian national payment system and UnionPay integration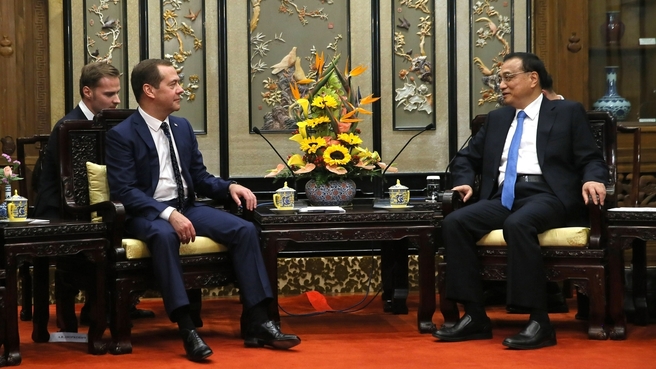 Russia and China are discussing the integration of Russia's Mir Payment System with Chinese payment instruments
This was stated by Russian Prime Minister Dmitry Medvedev at a joint press conference with Li Keqiang, Premier of the State Council of the People's Republic of China, following the Russian-Chinese talks, RIA Novosti reported.
The head of the Russian Cabinet clarified that Moscow and Beijing are discussing the use of the national currencies, the Ruble and the Yuan, in mutual settlements.
"And, of course, [we] are considering the opportunities offered by national payment systems, including UnionPay, the Chinese national payment system," Medvedev added.
At the moment, the parties are discussing establishment of a certain relation between the Mir cards and Chinese payment instruments in the on the basis of the so-called co-badged cards. This, as Medvedev explains, "allows these cards to be used for payments both in Russia and in other countries." 
We will discuss this and other topics at the PLUS Forum "Cards, Payments and Mobile", a key event for the financial sector in Russia and the FSU countries, dedicated to the current state of retail banking and the payment industry. The Forum will be held in Moscow on May 30-31, 2018. We will be happy to meet you at the Forum! The registration is already open. 
Tweet