18:01, 26 April 2017
2803 views
The 8th International PLUS Forum Cards, Payments and Mobile 2017: new speakers and partners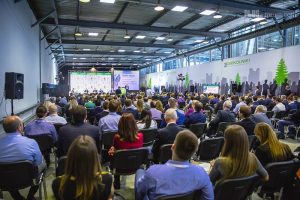 The names of key speakers who will make reports and presentations during the forum are known already:

Oliver Hughes, Board Chairman, Tinkoff Bank;
Aliya Yusupova, Managing Director, BINBANK;
Innokentiy Volovik, Product and Technology Development Director, Promsvyazbank;
Evgeny Shitikov, Head of Retail Products Department, MTS-Bank;
Andrey Emelin, Chairman, National Council of Financial Market;
Pavel Vedernikov, General Director, ECARTA;
Oleg Shkinev, General Director, INPAS;
Igor Stukanov, Regional Manager, Russia and CIS, Verifone;
Alexander Tsurkin, Head of Bank Card Processing Directorate, UCS
Ivan Sushkov, Business Development Manager, Gemalto;
Leonid Luo, International Business Department,  Shenzhen Xinguodu Technology, NEXGO;
... and many others.
Meanwhile, the list of speakers continues to expand. Follow the information about new speakers at PLUSworld.ru.
Sponsors and Partners of June PLUS Forum 2017
General Sponsors: BIFIT, Verifone, Diebold Nixdorf
Cheif Sponsors: Gemalto, Nexgo, Infineon, INPAS, Ingenico, Thales, DNA, UCS, CFT
Partners: Samsung, ELMA, Bitel, NEW POS TECHNOLOGY, SDI CHINA, OSTCARD, SCANTECH, iDa Mobile, Compass Plus, Practical Security Systems Company, Cryptotech, CARDHALL, Fime, Feitian Technologies, CASHOFF, Magicard, TSYS, Contact-Design, SafeTech, SZZT Electronics, PSIT, Third Sense and etc.
The renewed program of the event is of special note. This year the June PLUS-Forum is dedicated to the analysis of the current state and development of retail banking, payment industry and a wide range of popular remote services. In particular, the prospects of integrating public and commercial services are to be discussed.
The Steering Committee invites industry stakeholders to share their experience of successful cases and make reports on the most relevant topics, including:
Market of retail banking and payments. Key issues and trends. Digital transformation
Public infrastructure projects aimed to expand the financial inclusion
MIR cards. Contactless payments. Mobile applications. The new e-commerce standard. Entry into international market
Not banks alone: The role of non-financial players in the building of the Russian national payments infrastructure
Retail banking in the modern world: Diversification of banking services portfolio: On the way to "Financial Marketplaces"
IT-innovations in banking industry. Two drivers of development: technologies and customer experience    
FinTech vs banks. Machine learning and blockchain technologies. Bots and messengers as digital banking tools.
Tokenization of mobile payments. Apple Pay and Samsung Pay: in expectation of the "third player"
Agile and payments industry. New possibilities. Risks. Best practices.
Loyalty of bank clients during the digital era. On the way to omnichannel strategy
Business models in Russian acquiring: Outlines of the future
Modern landscape of cyber threats for retail banking
Customer experience in banking
Interbank identification and Unified System of Identification and Authentication. On the way to national biometrical base.
Federal Law 54-FZ "On the use of cash-registers in cash and (or) electronic payments" and banks. New roles. New challenges. New competitive advantages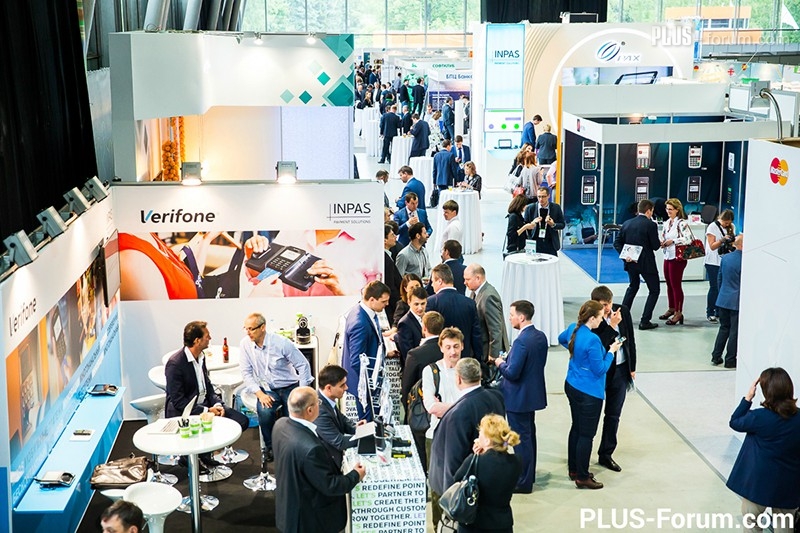 The June PLUS-Forum is the most significant event both in terms of the participants' quantity (over 1,200 delegates) and profiles. This year it will gather representatives of the banking sector, payment systems, telecom and transport operators, suppliers of solutions, market regulators and other government agencies, leading Russian and foreign industry experts, and others in the Sokolniki Exhibition & Convention Centre.
Alongside the conference an exhibition of equipment, technologies and business solutions of leading Russian and foreign companies will take place.
The practice shows that participation in the exhibition offers unique opportunities for the exhibitors, first of all because PLUS-Forum delegates represent the target audience. They are really interested in the latest information about market trends and in making long-term and effective business connections.
If you wish to become a sponsor or partner, please complete an 
e-application
 on the event web-site.
Would you like to be a speaker at the conference? Tell us about this! 
Contact details: konstantin@plusworld.ru / tel .: +7 495 961 1065 (Deputy Chairman of the Steering Committee Konstantin Grizov.
The official hashtag of the Forum: #ecomforum 
You can get registered as delegate here.
Tweet