18:08, 4 June 2020
911 views
Russian Zolotaya Korona partners Eurogiro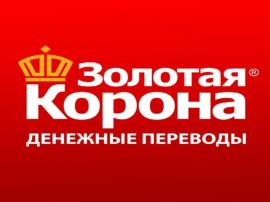 Zolotaya Korona (Golden Crown) payment system and Eurogiro financial supermarket announced the start of their cooperation. Albania and Bulgaria are the first markets where Zolotaya Korona money transfers will become available in the Eurogiro network.

Eurogiro financial supermarket is a universal digital platform connecting financial service providers with a global mail network. Cooperation with a new partner will make receiving Zolotaya Korona money transfers in Europe even easier.
The pilot project is underway in two countries: Bulgaria and Albania, where the Eurogiro service infrastructure includes over 3.300 offices. The partners are planning to expand the list of countries to include the Baltic states and Turkey next.
Tweet