12:17, 3 March 2020
1809 views
PLUS-Forum "Payments 2025" welcomes new participants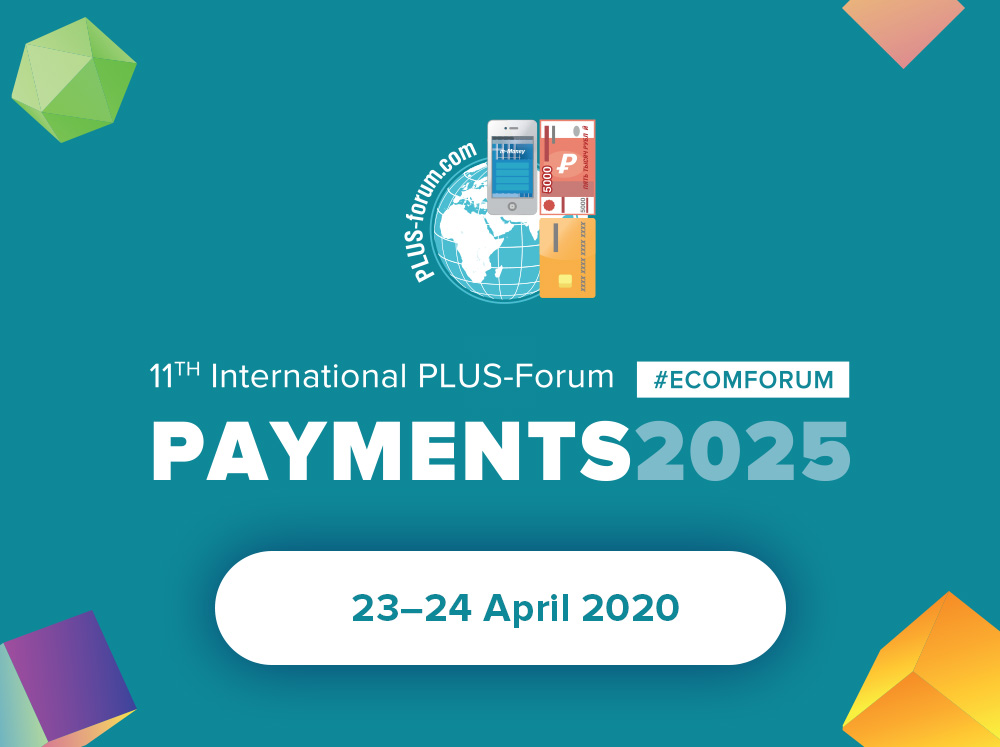 New speakers:
• Georgy Gorshkov, First Deputy President-Board Chairman, Board Member, Post Bank
• Alexey Popovich, First Vice President, Board Member, Gazprombank
• Alexey Lola, Board Member, Head of Retail Business, Rosbank
• Inna Emelyanova, Acquiring Department Director, Russian Standard Bank
• Victor Dostov, Chairman, Association of eMoney and Remittance Market Participants (AED); Chief Research Officer, Saint Petersburg University
• Alexey Golenishchev, Head of e-Business Monitoring Directorate, Alfa Bank
• Mikhail Bizhan, Head of IT Solutions Development, OTP Bank
• Alexander Vurasko, Head of Digital Threat Analysis, Infosecurity.
Click here to see a full list of speakers.


New partners and sponsors:
IDid

, a Brazilian developer of an authentication and security solution for online payments that solves the problem of the low level of online transaction approvals in e-commerce.

RBK.money

, an international platform that brings together payment acceptance service providers from across the globe.

 
VEPAY

, a developer of payment solutions for offline and online commerce.

NCR

, a leading global provider of multi-channel financial transaction technology solutions.

 
UCS,

a major Russian independent processor, offering a wide range of payment technology products and services.
Hurry up to take your place among the market leaders!



Let us know about your participation via email: konstantin@plusworld.ru or tel.: +7 925 005 40 05 (Konstantin Grizov, Deputy Chairman of the PLUS-Forum Steering Committee)  
You can register as a delegate right now.
Don't delay – a limited number of seats is available!

In 2019, the PLUS-Forum was attended by over 1,500 delegates from more than 20 countries, including Argentina, Austria, Germany, Belgium, Great Britain, Iraq, China, the USA, Belarus, Tajikistan, Moldova, etc.
Stay tuned on PLUS-Forum newsflow at  PLUSworld.ru, follow us on Facebook, Twitter и Telegram!
O
fficial Forum
h
ashtag
: 
#ecomforum
Tweet