12:34, 13 March 2020
1115 views
Medical Masks do not Affect the Effectiveness of State-of-the-Art Biometric Systems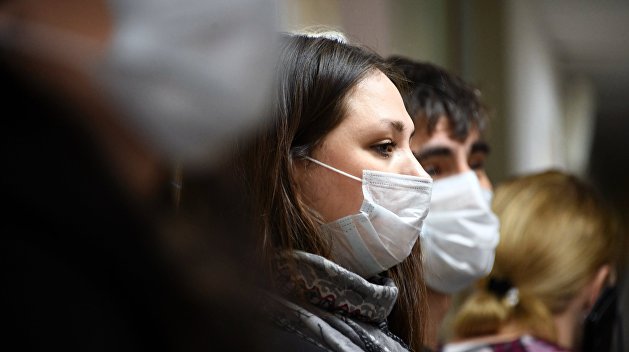 Sberbank and VisionLabs (a part of the bank ecosystem), a world leader in the field of computer vision and machine learning systems, have examined whether medical masks can affect security and face recognition, first of all in large cities.
The number of people wearing masks has grown because of the coronavirus. Will it prevent biometric systems from identifying people if part of the face is hidden? Does the fact that criminals in movies always hide their faces completely and never use medical masks have anything to do with reality?
Alexander Khanin, founder and board chairman of VisionLabs:
 "Our products are capable of face recognition even when someone is using a medical mask. At VisionLabs, we introduced this feature in our products back in 2018 and implemented over 20 projects in Southeast Asia and Japan, where a face mask is the norm of everyday life.
No doubt, a medical mask makes the recognition task harder, but we learned to identify individuals with a false mustache or beard, wearing glasses, scarfs, hats, medical masks or other accessories with high accuracy. When making recognition, our algorithms take into account a large number of facial features. When a part of the face is hidden, it will affect some of them, but the algorithm will continue working steadily using the remaining visible features."
The Rambler portal (a part of the bank ecosystem) conducted a survey on the attitude of Russians to medical masks, which took place from March 5 to 10, 2020. Only 3% of respondents reported that they use them all the time to protect themselves against viruses. 9% of respondents use the masks occasionally or when they fall ill. 88% do not use masks at all.
Also, 20% of the survey participants say they purchase masks in pharmacies, 8% in online pharmaceutical stores, 28% "in all sorts of places", another 1% in non-pharmacy online stores.
45% of the mask users change it several times a day. 18% use a single mask during a whole day. 7% of respondents use the same mask for several days, and 30% have no idea that this preventive means shall be changed regularly.
Tweet