09:36, 3 April 2023
1152 views
International PLUS-Forum "Payments and Cash Circulation" comes soon in September!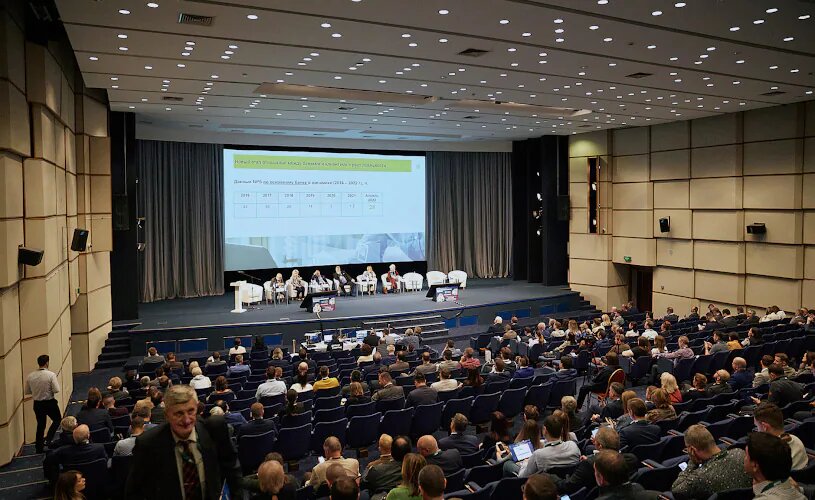 In 2022, the PLUS-Forum proved to be an effective platform for productive business communication of the regulators, experts and delegated from banking entities.
The event, which really generated an excitement among market participants, was attended by more than 1500 delegates, over 100 key speakers, over 50 exhibitors from more than 10 countries, including the major markets of the planet, such as China, South Korea, Türkiye, as well as the CIS countries.
PLUS-Forum brought together top managers of Sberbank, Promsvyazbank, Bank of Russia, Moscow Credit Bank, Rosbank, Home Credit Bank, UralSib Bank, Alfa-Bank and many others.
Click the link to learn more about the Forum
What is PLUS-Forum? It implies the following:
— topical issues of interaction between banking and retail
— recognized industry experts willing to share their expertise
— leading companies presenting their unique technology, products and services at a large-scale innovative exhibition
—  unique environment for sharing best practices and establishing new business contacts
Key topics of the PLUS-Forum:
Implementation of the National Payment System Development Strategy for 2021–2023

 

Global trends in retail banking. Russian payment solutions

Opportunities for integration and development of national electronic payment instruments on the markets of friendly countries

Digital society banks in the realities of sanctions. Shift in business concepts. Ensuring import independence as regards critical infrastructure

 

Development of domestic software for a number of relevant areas. From ERP products, back office systems and security systems to currency templates, online banks and customer's personal online areas

Development of digital channels and use of biometrics

Digital ruble. An important element of technological sovereignty. Prospects for using the digital ruble in cross-border payments?

SBP (Faster Payment System). What's done, what we are doing and what else we want to do

Standardization of Open APIs. The migration of financial institutions to Bank as a Service (BaaS) models as the first step towards Open Finance

Retail banking. How the landscape of products and services is changing. New innovation potential

SMB today. Crisis or time for new opportunities

Merchant acquiring and SBP. QR code use cases. The return of contactless payment technology

Development of SBPay services and opportunities for direct tokenization of a bank account

Cross-border payments and transfers. What has been done, what needs to be done

NSPK's uniform loyalty program for MIR cards and SBP. What's done, what's to be done

Cash circulation in the modern world. Top trends

Cash handling models amid sanctions. Banks. Retail

Cash circulation after the exit of traditional suppliers from the market

Technological sovereignty as one of the goals of the Russian cash circulation. Import substitution strategy

Demand for modern technologies of the banknotes and coins production. 100, 200 and 2000 ruble banknotes. Prospects for issuing banknotes of other denominations

The problem of developing banknote templates for ATMs and counting equipment. Its solution

From import substitution to import independence. Banking self-service systems and counting and sorting equipment amid sanctions

Global ATM market. Latest trends

Current state and evolution of the Russian banking infrastructure

and other topics
Confirmed PLUS-Forum sponsors and partners include:
Global Sponsor:
• Gamma Center
General Sponsor:
• Centerm
Chief Sponsors:
• BFS; M4Bank; Deep2000
Partners:
• Jinguan; SIM2M; ATM Alliance; Mingsen Technologies; NEWCARD; LAN ATM Service; TOPWISE; HYUSUNS; Europieum; JTact;   Lanter; ART Bank; SAGA Technologies
Associate and Media Partners:
• FintechStart; UBA; Association of Corporate Treasurers; Electronic money; Confederation of Digital Business; Association of Banks of the Republic of Kazakhstan; Logistika; Expomap; OFD24; 24KG; ISO27000ru; Inter Crim Press; TimeLottery; ICTONLINE; Vyberu.ru; Prime; BO; LOGIRUS
Forum 2022 Summary (The summary of PLUS-Forum «Payments» (Photo | Video)
You can become a Delegate, Speaker or Sponsor and learn about all the benefits and options for participation, following the link
:
The Forum Organizer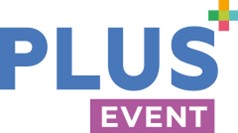 Subscribe to the official Telegram channel of the PLUS-Forum and:
-       Telegram about fintech – https://t.me/plusjournal
-       Telegram about retail – https://t.me/retailloyaltyjournal
See you at our PLUS-Forum!
For more details regarding your participation please contact:
PLUS-Forum Steering Committee
 +7 495 961 1065
marketing@plus-alliance.com
More: https://plusworld.org/daily/international-plus-forum-%E2%80%9Cfintech-banks-and-retail-digital-transformation-and-synergy%E2%80%9D-comes-soon-in-june/
Tweet