15:23, 3 November 2022
1203 views
International PLUS-Forum "Fintech Borderless. Eurasia Digital" in Almaty. First results
The 3rd International PLUS-Forum "Fintech Borderless. Eurasia Digital" brought together representatives of 28 countries:
Azerbaijan, Armenia, Belarus, Bulgaria, Great Britain, Georgia, Egypt, Ireland, Iran, Spain, Kazakhstan, China, Kyrgyzstan, Korea, Kyrgyzstan, Latvia, Lithuania, Mongolia, Netherlands, UAE, RF, USA, Tajikistan, Turkiye, Uzbekistan, Ukraine, France, Czech Republic.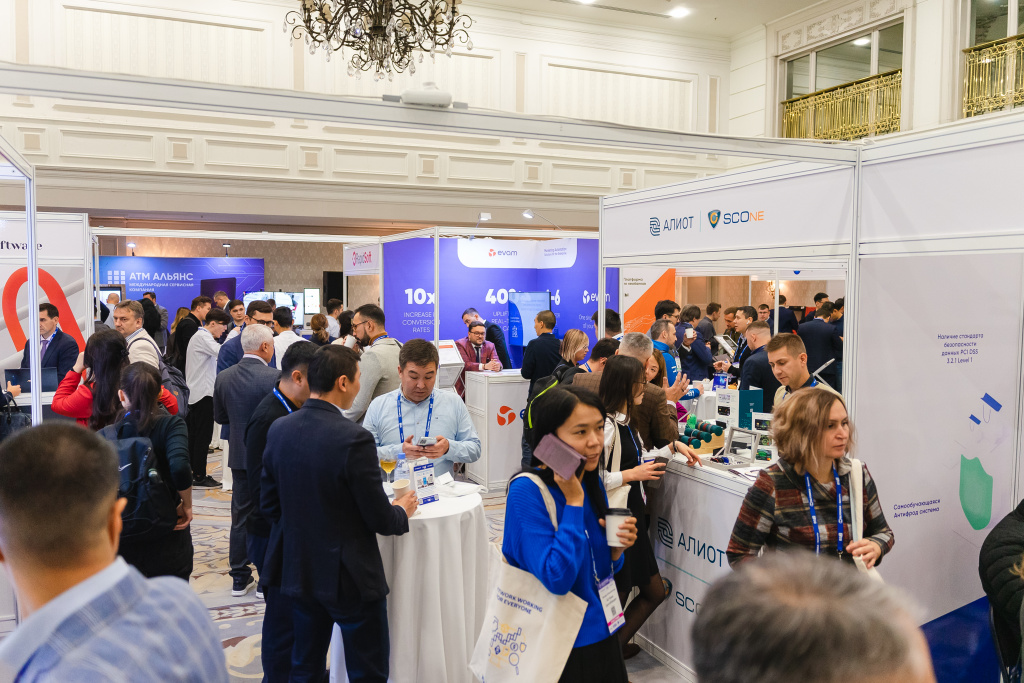 The large-scale exhibition area of the PLUS-Forum displayed products from more than 60 world's leading technology companies, equipment vendors and solution and service providers. Global leaders' innovative technologies and their use cases at various financial institutions were also presented.
Read a detailed report on the PLUS-Forum exhibition in one of the upcoming issues of the PLUS Journal.
Held in Almaty for the second time already, the PLUS-Forum is aimed to jointly discuss the opportunities opened by the digitalization of the economy of society in general and the financial industry in particular, to reflect current digitalization trends in the world, Central Asia and Kazakhstan, to promote international partnerships and boost implementation of new promising projects.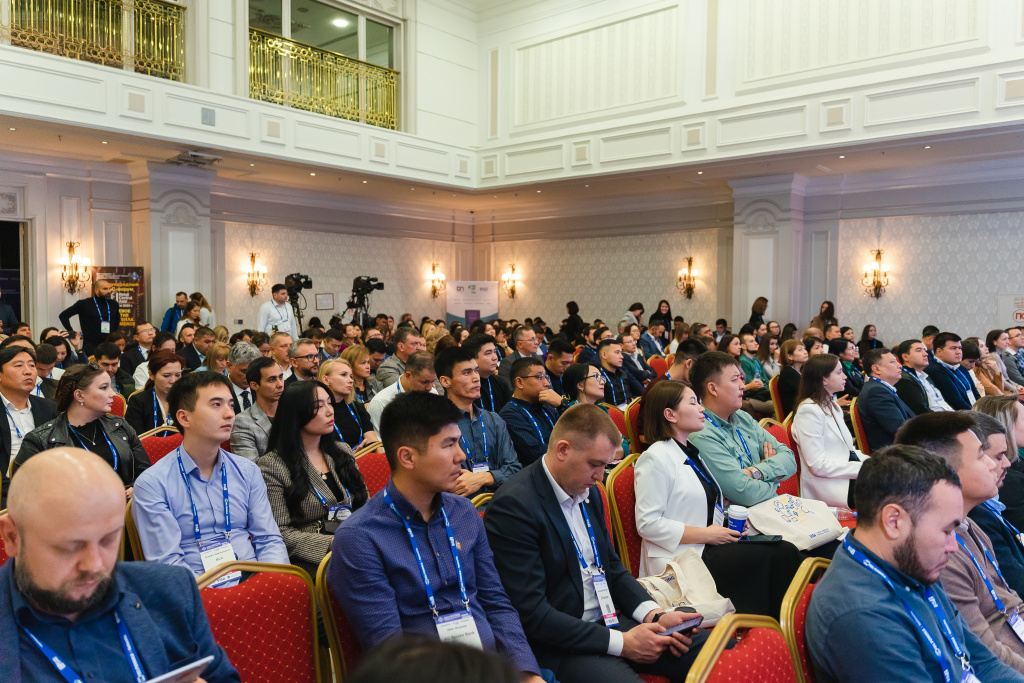 In recent years, the rapid development of the fintech industry and digital transformation have been among key drivers of almost any business. The pearl of Central Asia, Kazakhstan is now one of the most dynamically developing countries in the region, getting increasingly open to both international cooperation and new investments, as well as innovative technology. This event will serve as a new impetus for the development of innovations in Kazakhstan and promising international projects.
Head of the PLUS Media Holding and Steering Committee Chairman Alexander Grizov opened the PLUS-Forum: "Today and tomorrow, we will discuss the most pressing issues related to the further development of innovations and fintech, as well as the challenges the digitalization of the economy and society is facing today."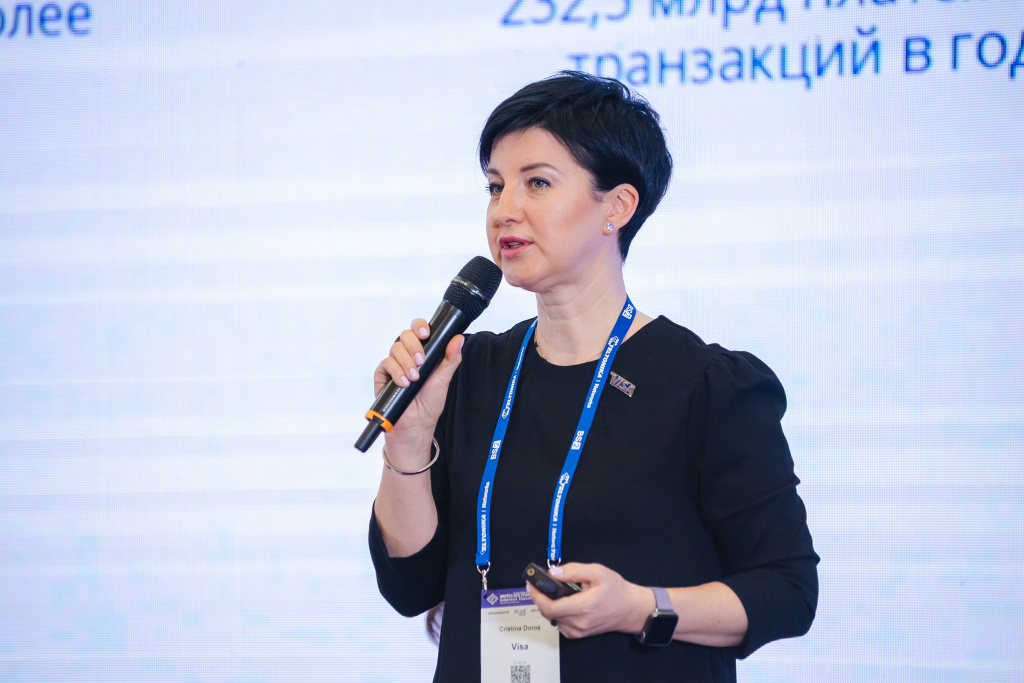 Cristina Doros, Vice President, Country Manager, Visa Central Asia and Azerbaijan, also spoke at the opening session. She noted that the essence of all processes is people, their communication, the ability to find joint solutions, to come up with things from which innovations sprout. That's why platforms such as today's PLUS-Forum certainly play an enormous role in choosing how to forge onward.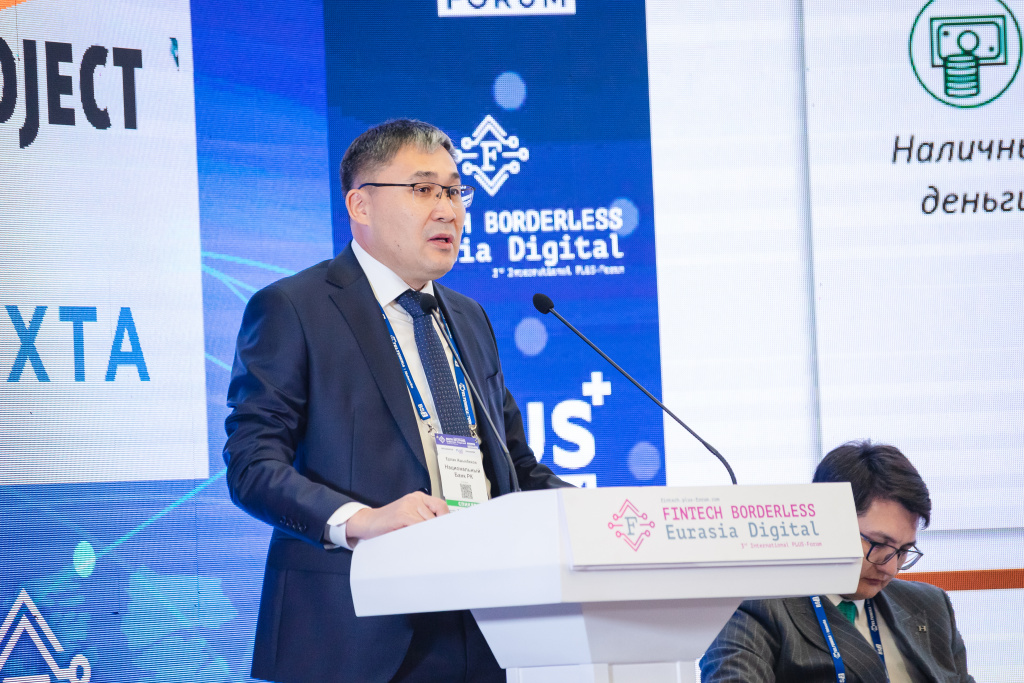 "PLUS-Forum is always a professional audience. An opportunity to discuss breakthrough projects and promising ideas. For us as a regulator, each communication like this forms a source of new ideas," Yerlan Ashykbekov, Head of Payment Systems at the National Bank of the Republic of Kazakhstan, said at the opening session.
In his turn, Konstantin Grizov, Co-Chairman of the PLUS-Forum Steering Committee, emphasized in his speech: "Today, no one doubts that the economic development of states in the next decade will be determined primarily by the level of innovation and digital development of the financial environment. And here, Kazakhstan can become a benchmark, which many countries of Central Asia – and their neighbors from other regions, of course – can align with in their development."
The speakers discussed in detail current topical issues such as the development of national and international payment systems, further digitalization of public services, Open Banking and Open API and how they change the traditional banking market. The speakers discussed the economics of ecosystems as one of the most important aspects of creating a marketplace, instant payment systems, digital mortgages, digital customer profiles, and more.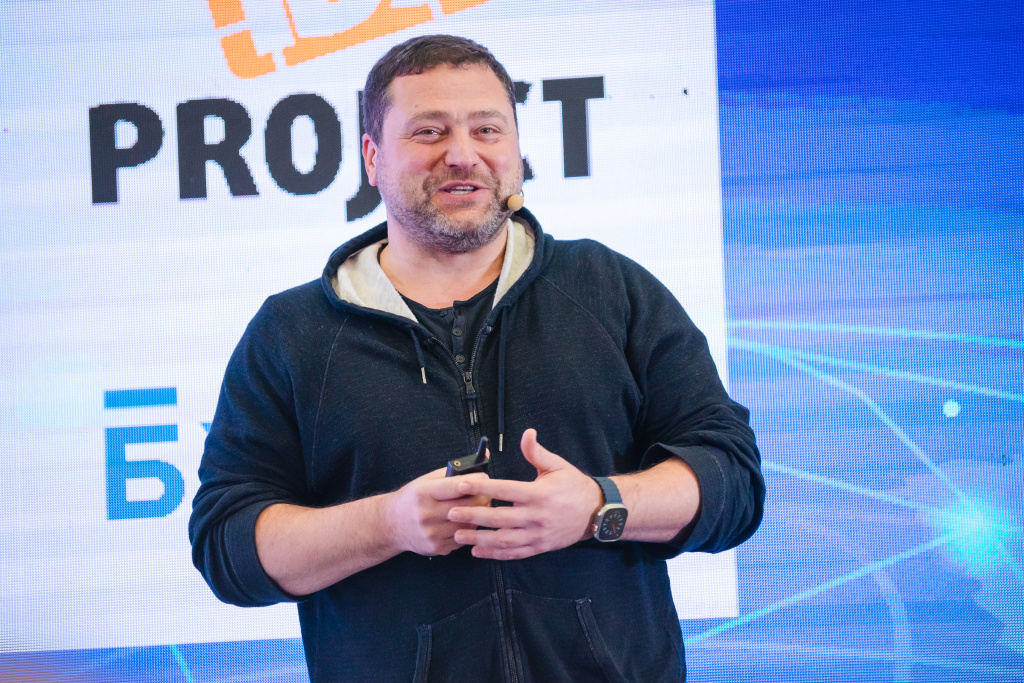 So, CEO and co-founder of Kaspi.kz Mikhail Lomtadze said that Kaspi.kz had invested about 150 billion tenge in e-commerce technologies over the past three years. And today, over 400,000 partner SMBs who are suppliers of goods and services, are registered in the Kaspi.kz super app, which is used by 12.8 million individuals as well.
"As a company that continuously invests in technology, we help businesses to connect to these technologies. No company in Kazakhstan, especially small and medium-sized businesses, can afford such volumes of investment. Accordingly, we invest in technologies, create them, and then open platforms so that any Kazakhstani company, especially a SMB, can get connected, accept payments, advertise, receive financing, etc.," M. Lomtadze noted.
Chairman of the Board of the Eurasian Bank Lyazzat Satiyeva spoke about the options that allow a loan to be issued in four seconds.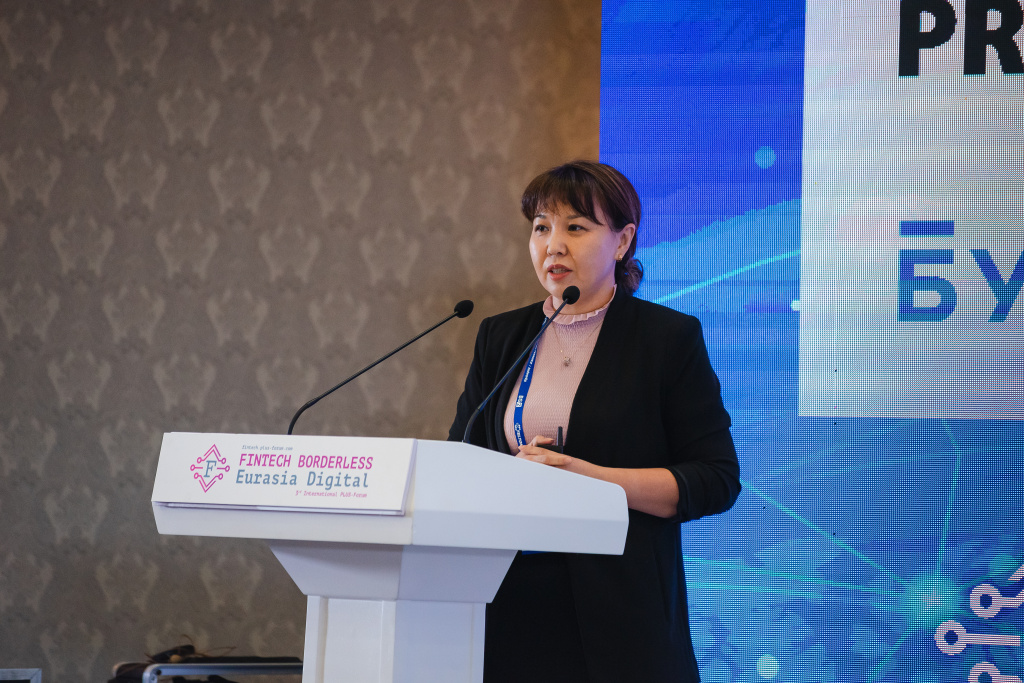 Agiis Konkabayeva, an expert in fintech products digitalization, CEO and co-founder of red_mad_robot Central Asia, ex-director of the digital development department at Alfa-Bank Kazakhstan, said that the world would see a shortage of IT specialists in the coming years. "Now we live at the point of transition from 4G to 5G. At the same time, some companies are already influencing the development of 6G. And this is the connection of artificial intelligence to mobile networks already."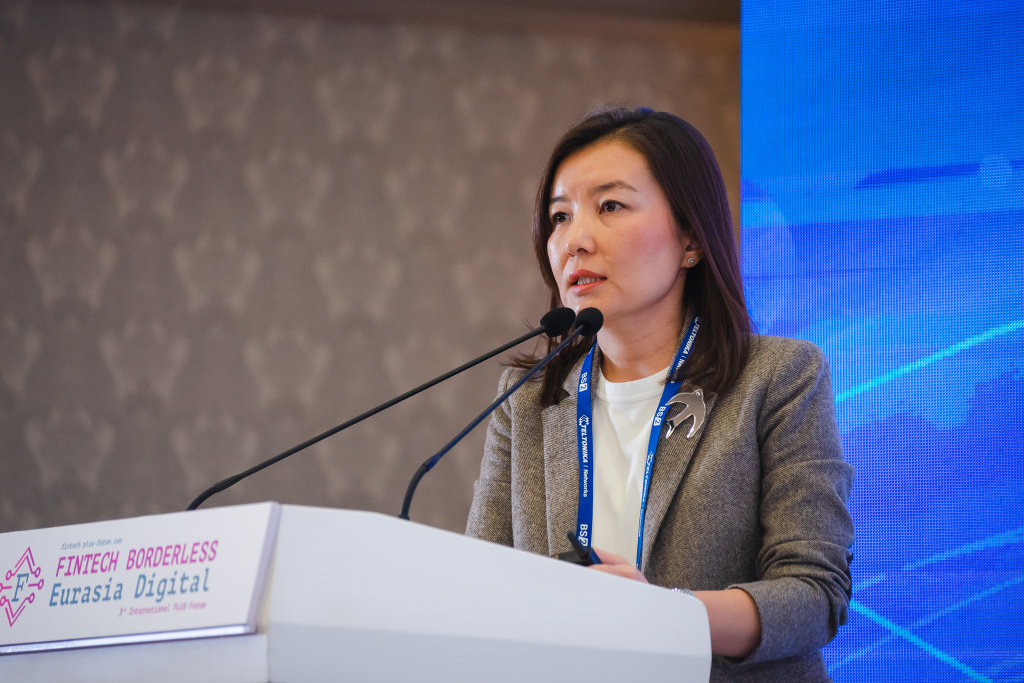 Speaking at the panel session "New trends in the use of Human-centric technology and machine vision in the financial industry", VisionLabs Chief Commercial Officer Ilya Romanov noted that "computer vision is part of the largest segment of AI, and over 100 companies are engaged in this area in the CIS market today. The total market of such solutions is expected to reach USD 9.62 billion by 2023.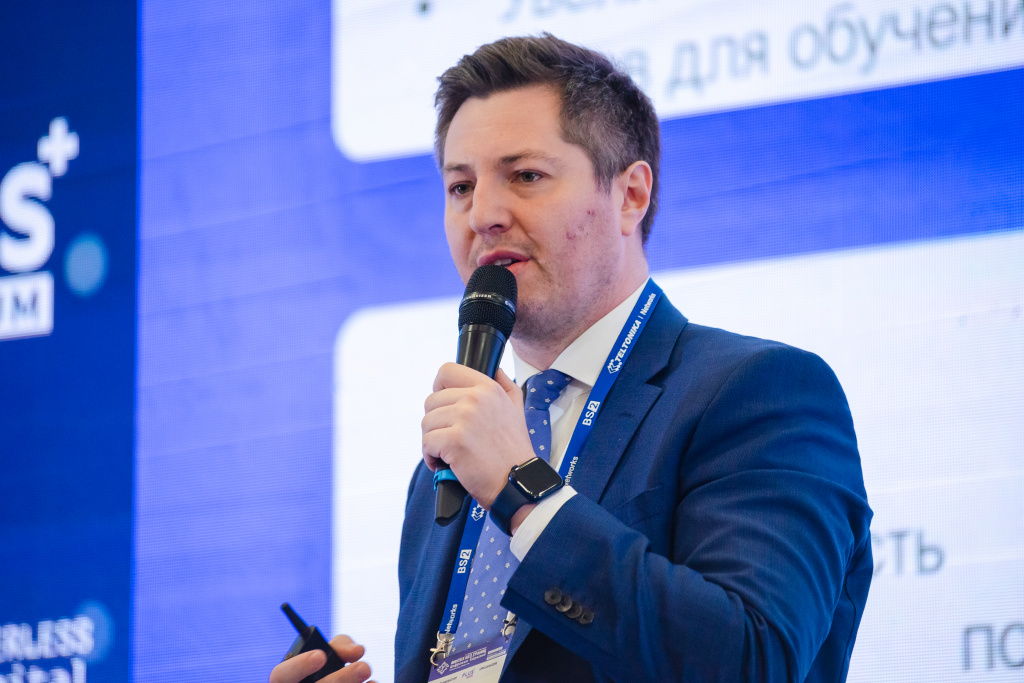 Over the next five years, bank transfers, wallet and contactless payments will grow much faster than payment card payments. That was an opinion expressed by Tarlan Payments COO Maxim Chernyshev at the panel session "Fintech or life. Technologies, prospects, clients".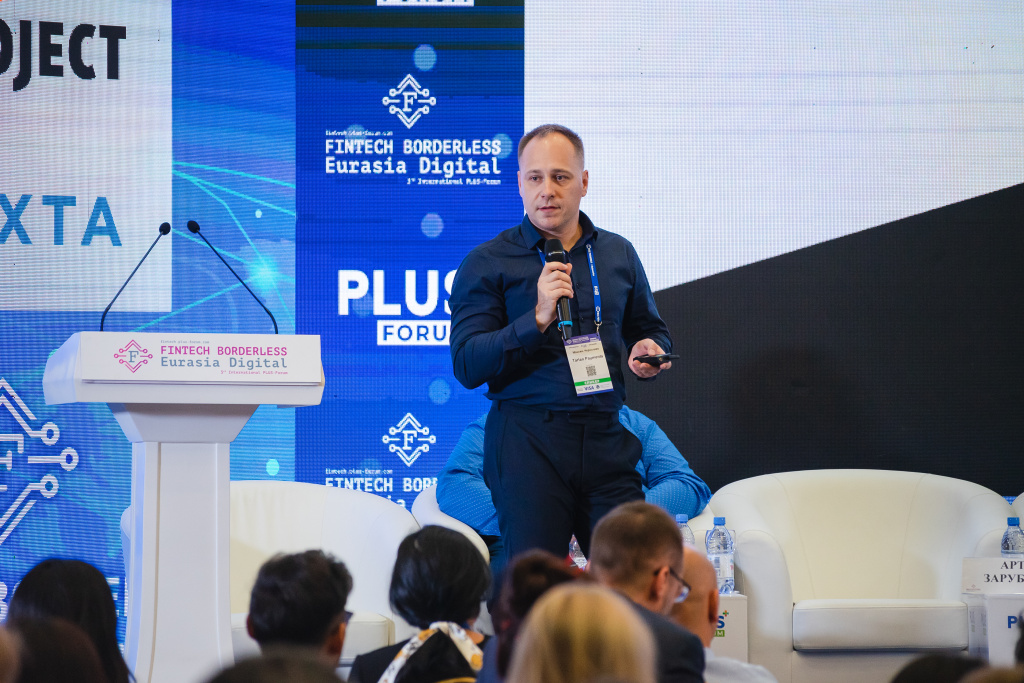 Kirill Ovsyannikov, Deputy Director General for Strategic Areas, BS/2, chose "Building a self-service banking ecosystem: 6 big, but feasible problems" as the topic of his presentation at the parallel session "Amidst the key problems of modern banking and fintech. From cyber threats and social engineering to social networks and communication platforms."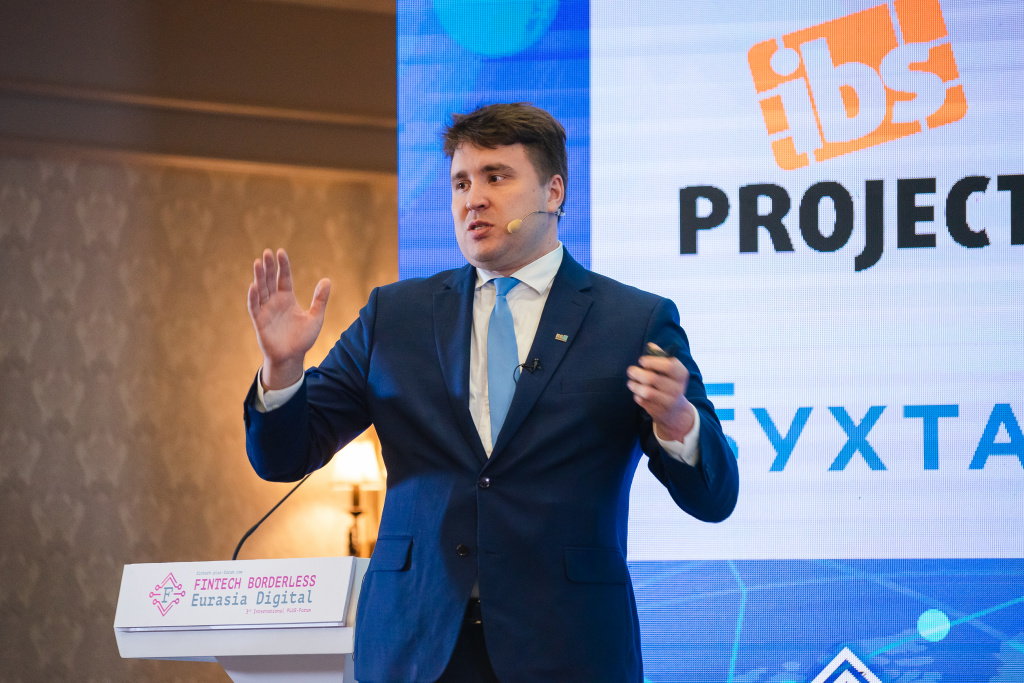 In his turn, IBS PROJECT consultant Konstantin Khotkin shared with the audience answers to a topical question: how to be sure of cyber protection for users at any place and on any device. The speaker also presented new generation ATMs.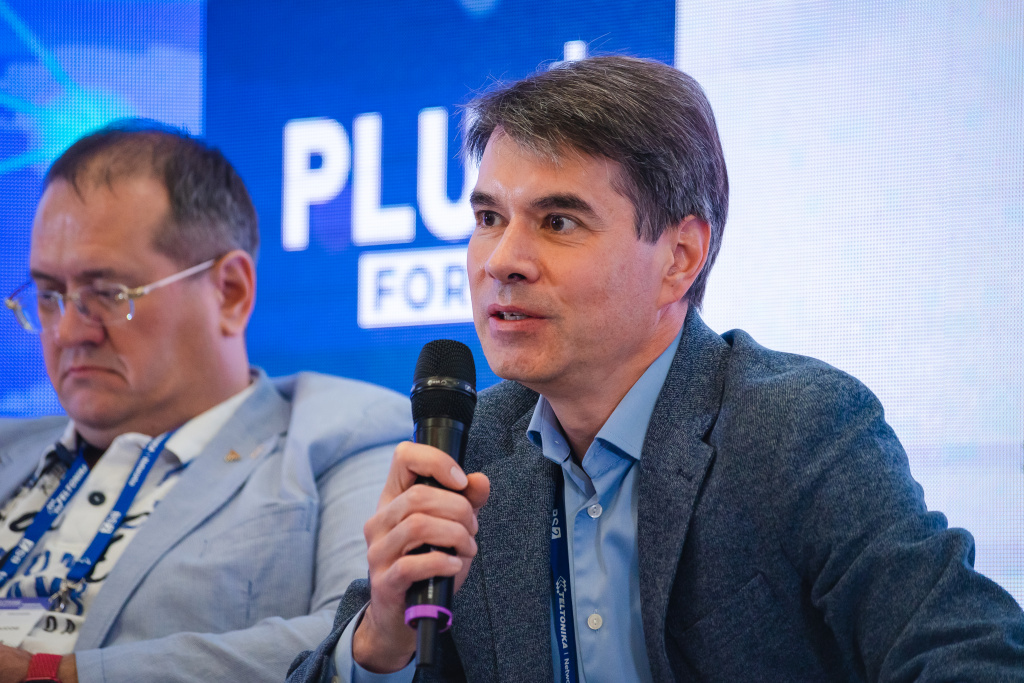 Georgy Fesenko (ex-CEO rozetka.uz, ex Alibaba) shared his view regarding the Uzbek market. In his opinion, while fintech in Kazakhstan is approaching its development peaks, Uzbekistan is only embarking on this path of development. Therefore, when asked what companies that have achieved success in fintech in Kazakhstan should do, he replied that they need to enter the market of Uzbekistan.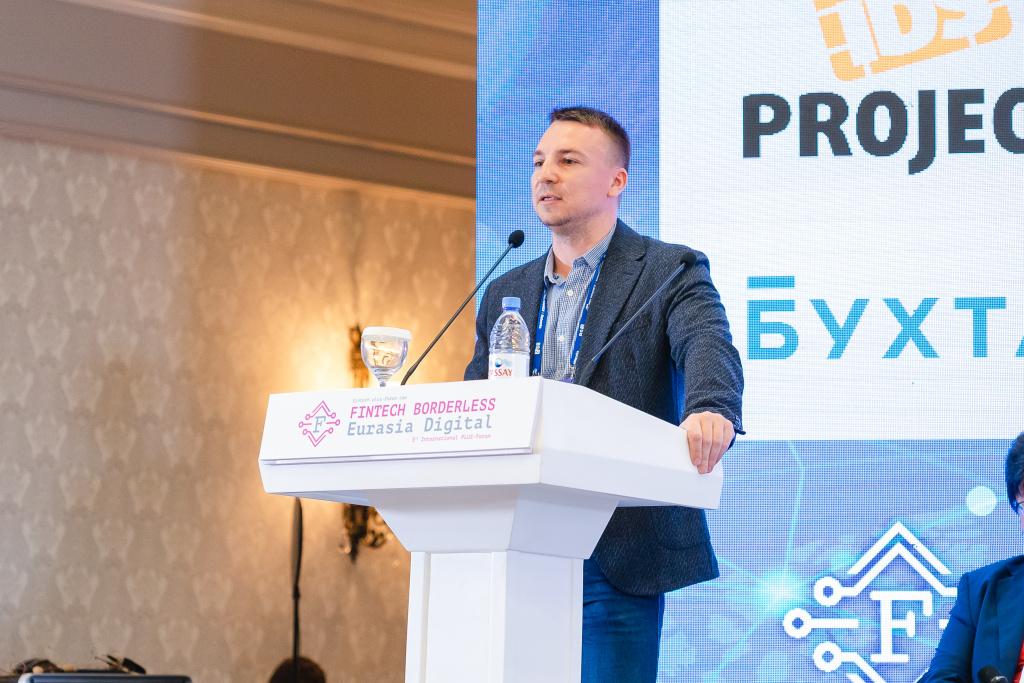 "Uzbekistan is a huge country with a developing economy and a rapidly growing middle class. I can say today that Uzbekistan 18 months ago and Uzbekistan now are two completely different countries. If fintech in Kazakhstan is approaching its peaks of development, then the next step should be to enter Uzbekistan. Because that is a very large and interesting market with an enormous tabula rasa as regards opportunities for the development of retail and fintech," believes Georgy Fesenko.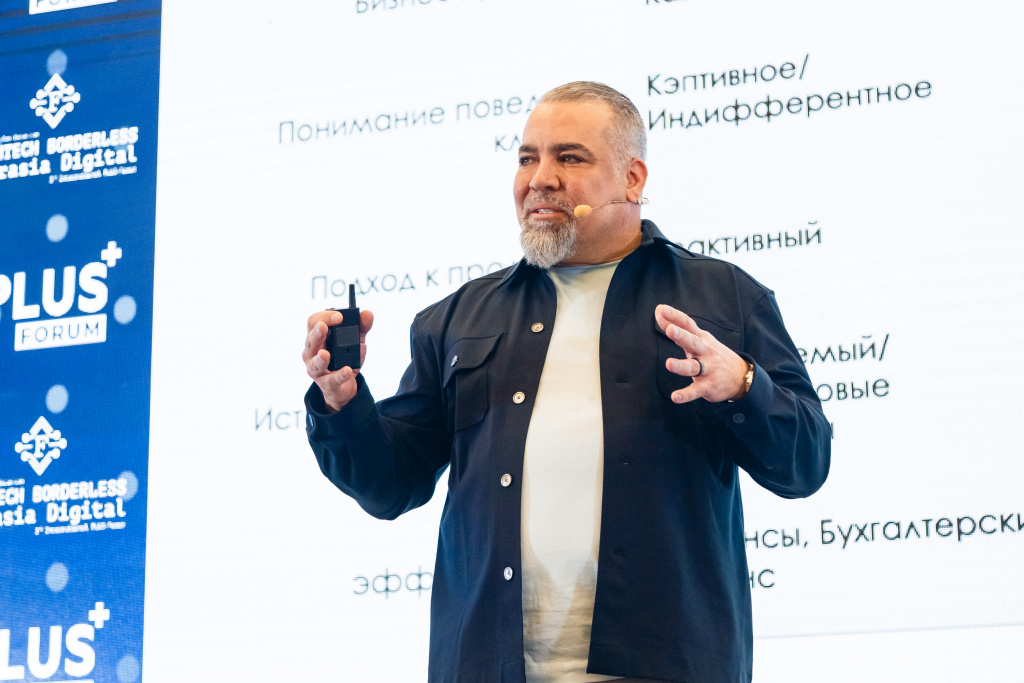 The second day of the conference of the International PLUS-Forum "Fintech Borderless. Eurasia Digital" started with a speech by a special guest of the PLUS-Forum. Michael Ruckman, CEO and Founder of Senteo Inc., an international expert in Customer Experience, Relationship Management, Loyalty and Business Transformation, spoke about global trends and explained what important things are to be learnt about the needs, preferences and behavior of customers right now.
On the second day of the PLUS-Forum, the experts also discussed below listed topics at the panel sessions "Digital Services Without Borders. From digital mortgage to online insurance" and "e-Commerce, payments industry and retail in the era of transformation. From the ubiquitous penetration of new business strategies to marketplaces and loyalty systems of the 21st century":
• Design thinking when creating new products and services
• Digitalization of retail and the future of e-commerce
• Whether E-com is possible in Central Asia
• How can a bank reduce the cost of rewards in the loyalty system by shifting them to the partner network
• The path of the first digital bank
• Online accounting in banks of Kazakhstan;
• Digital mortgage as an important step towards open finance
• Digital transformation. A look from inside. The role of Agile in digital transformation
• Intelligent Automation technologies as a driver of true digitalization
• Onay – digital products for public transport
• Transformation of the retail sector in a digital society
• Rapid launch of multi-channel payment gateway and processing system for e-commerce based on WLS beGatewey
• Development of E-commerce and fintech through the example of a banking marketplace
• Ozon: a platform for business growth in Kazakhstan
• FinTok. How to solve fintech business problems with TikTok
• Freedom Drive. Prospects for the digitalization of the market for tires, wheel disks and car service centres.
Besides, as part of the round table "FinTech Women 2022. Our path to success. Let's discuss how we've made it", experts discussed the role of the modern woman in the development of fintech.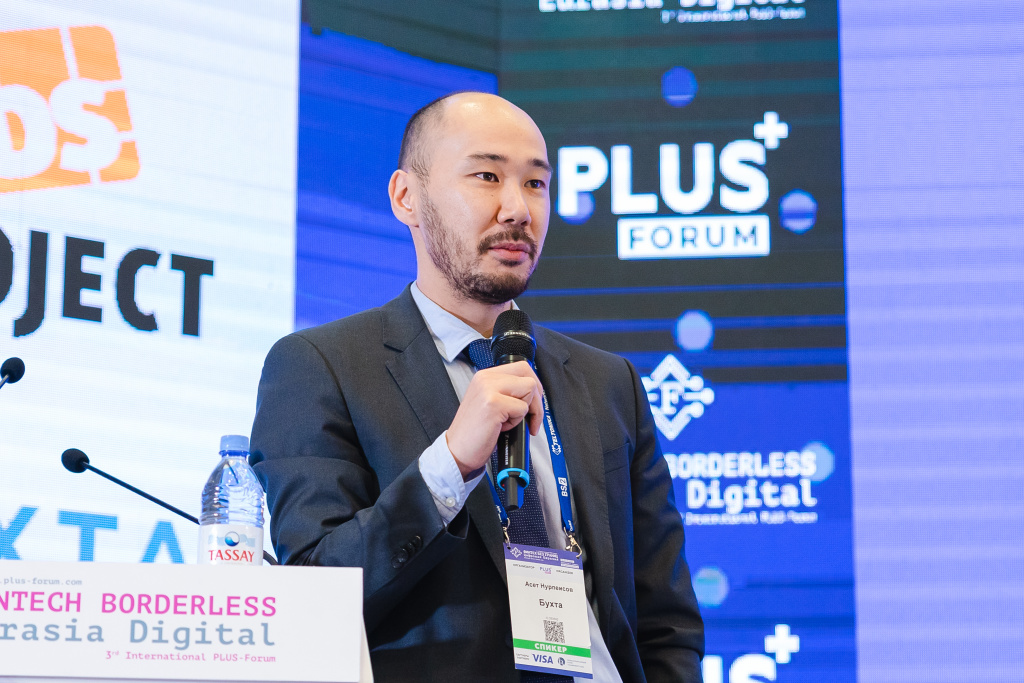 Speaking at the round table "Beyond the core. Ecosystems in Kazakh telecom", Bukhta CEO Aset Nurpeisov noted that the number of non-cash payments and cards has been increasing over the past decade, and therefore banks are increasingly merging together with the accounting.
"Since 2014, we have been implementing an online accounting service inside banks in Kazakhstan. Naturally, banks considered accounting as a source of the client at first, but we, for our part, also considered the bank as a source of the client. It was a kind of a certain mutually beneficial partnership. But the number of non-cash transactions is growing now in the accounting system in Kazakhstan. While it was possible to pay in cash earlier, now the state, for its part, limits the cash circulation, making dealing with cash as complex as possible. So, it is much easier today to work through banks, when all operations are carried out transparently. But it is easier for an entrepreneur to take cash from the safe and give it to his counterparty to complete a deal," the expert noted. In his opinion, the integration of accounting with banks can help solve this problem.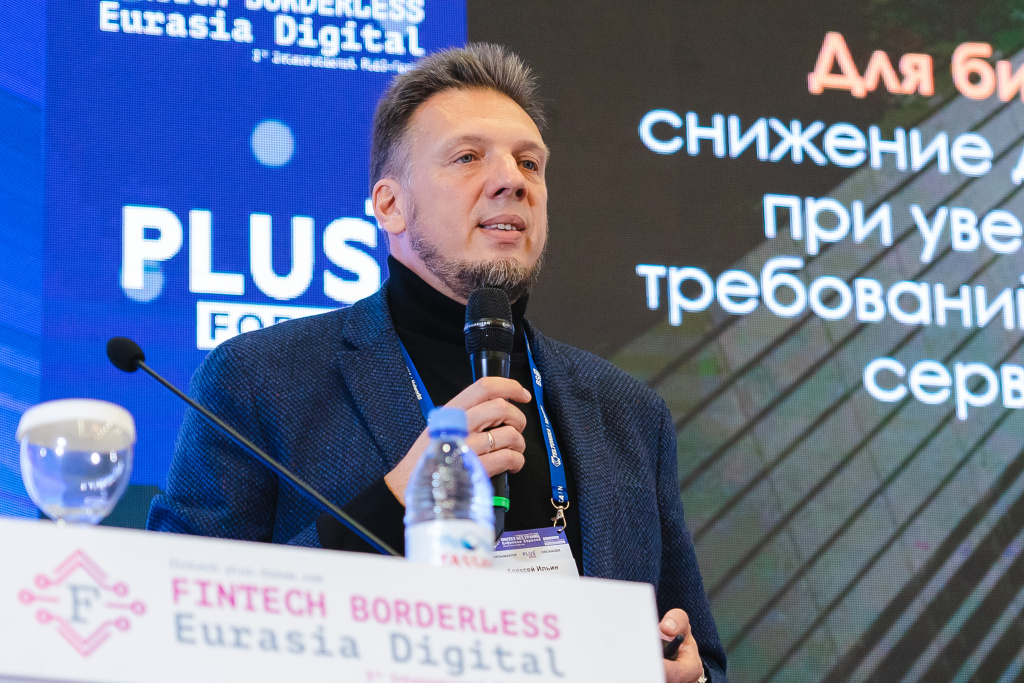 At the session "Digital services without borders. From digital mortgage to online insurance" Alexey Ilyin, managing partner of Al Fusion, spoke about the possibilities of intelligent automation technology as a driver of true digitalization. According to the speaker, intelligent automation is a technology for managing the operations of a modern bank."
Recognized market experts listed below also shared their views and assessments:
• Zhanar Samaeva, Deputy Chairman, Payment and Financial Technology Development Center, National Bank of the Republic of Kazakhstan
• Lyazzat Satiyeva, Board Chairman, Eurasian Bank
• Lyazzat Ibragimova, Board Chairman, Otbasy bank
•Alma Obaeva, Board Chairman, Non-commercial partnership National Payments Council
• Yeldos Kuanyshbekov, Deputy Chairman, Payment and Financial Technology Development Center, National Bank of the Republic of Kazakhstan
Nurkhat Kushimov, CEO, AIFC Financial Technology Regulatory Committee
• Aidos Zhumagulov, Advisor to Board Chairman, Freedom Finance Bank Kazakhstan
•Nurlan Sarsebekov, Deputy Board Chairman, ForteBank
•Anton Musin, Chief Managing Director for IT and Innovation, Halyk Bank
•Dmitry Komissar, General Director, ForteMarket marketplace
• Bekzhan Mutanov, Deputy General Director, AIFC Tech Hub
• Molder Rysalieva, CEO, Ozon Kazakhstan
• Maria Emelyanova, Head of Retail Business, Home Credit Bank Kazakhstan
• Dinara Abdykulova, Digital Bank Department Director, Altyn Bank
•Fedor Virin, Partner, Data Insight analytical company
•Alexander Chernoshchyokin, Senior Vice-President - Head of Digital Business department, PSB
•Damir Kakiev, co-founder of red_mad_robot Central Asia, ex-managing director of mass business dpt., Alfa Bank Kazakhstan. Member of National "Atameken" Chamber of Entrepreneurs
•Vitaly Kopysov, Head of Innovations, Bank Sinara
•Olegzhan Beketaev, Managing Director for Marketing & PR, ESG, Jusan Bank
•Serik Baiganin, Deputy Director of Digitalization Department of Almaty
•Bekarys Nurumbetov, Head of mobile financial services, Tele2
•Sergey Koptik, Head of mobile financial services, Kcell
•Vsevolod Shabad, independent expert in cybersecurity and IT, ex-CISO Halyk Bank, ex-CIO Acronis & Sberbank.KZ
• Azamat Osmanov, General Director, Magnum
• Alibek Kalabayev, Head of Project office, Transport Holding of Almaty city
• Nikita Oreshkin, CTO, Huawei
• Dmitry Ishchenko, Deputy General Director, FinTech Association
• Asel Abdrakhmanova, Head of Corporate Innovations, Astana International Financial Centre Tech Hub
• Konstantin Aushev, Partner, Head of Technology Practice, KPMG Central Asia
• Maxim Mitusov, independent expert
• Sergey Tsoi, ESG consultant, EICON.GREEN
• Dana Soltanova, CEO, Kazakhstan Waste Recycling, co-founder of Helloeco and Qazaq Recycling
• Yulia Nosenko, Director for Open Data and Ecosystem development, FinTech Association
• Saidullo Nasulloev, Head of Digital Business Department, Eskhata Bank, Tajikistan
• Asem Nurgalieva, Executive Director, First Credit Bureau, TV host
• Dinara Medetbekova, CIO, Astana Motors
• Elena Sedykh, IT entrepreneur
• Zhanargul Izimova, career and women leadership consultant
• Vassily Andreev, Head of KA & strategic partnerships, Kazakhstan, TikTok  
• Azat Mashabaev, CEO and co-owner, Reworker Kazakhstan, fulfillment center in Nur-Sultan
Yerlan Ashykbekov, Head of Payment Systems at the National Bank of the Republic of Kazakhstan: "PLUS-Forum is always a professional audience, an opportunity to discuss breakthrough projects and promising ideas."
Cristina Doros, Vice President, Country Manager, Visa Central Asia and Azerbaijan: "Platforms such as PLUS-Forum certainly play an enormous role in choosing how to forge onward."
Sponsors of the PLUS-Forum "Fintech Borderless. Eurasia Digital":
Visa – Title sponsor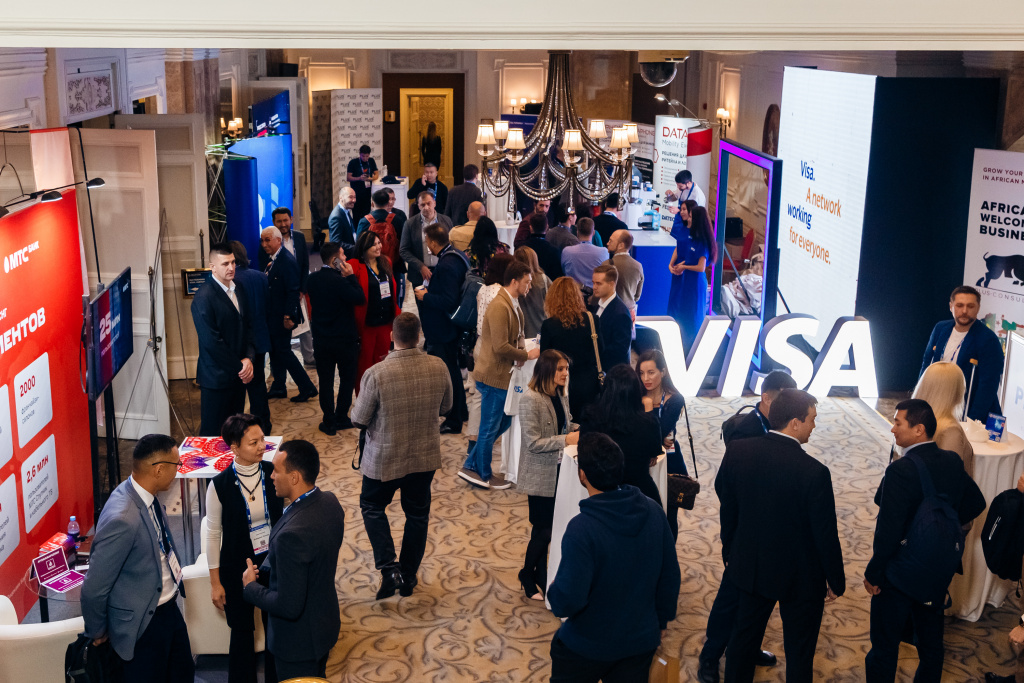 BS/2 – General Sponsor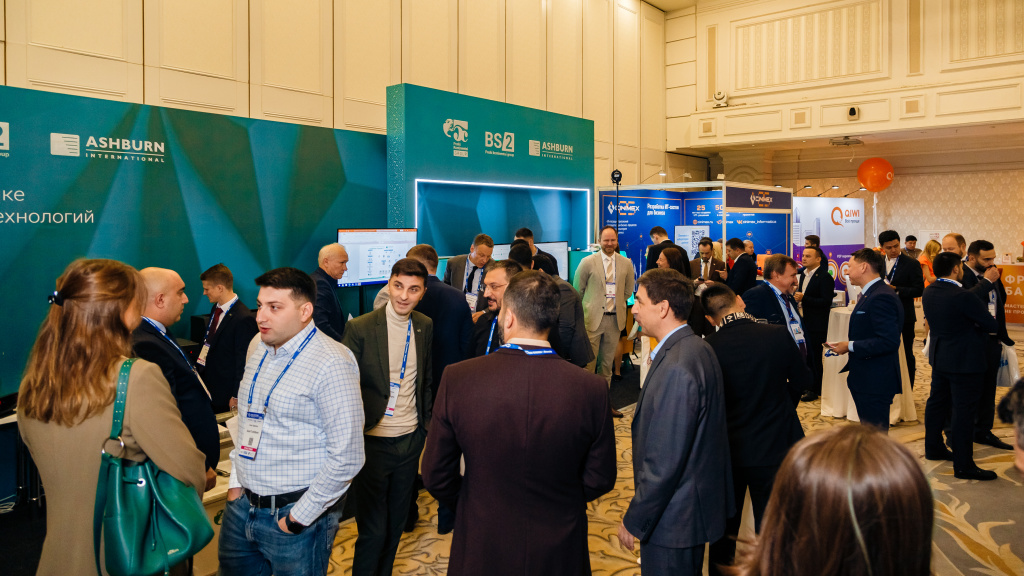 Bukhta, IBS Project –  Platinum Sponsors
Thales, Vision Labs, LifePay, Tarlan Payments, Check Point, eComCharge, Redmadrobot.kz, tietoevry, Kaspersky, Kontur, Paymob, RapidSoft, EVAM, Eurasian Bank, Genesys – Gold Sponsors
FBS, Dataphone, Qiwi, GRG, Tinkoff, Cloud Payments, Cinimex – Silver Sponsors
OSTCARD, INthemeLab, ATM Alliance, Storm Technologies, ART Bank, Alioth, JetPay, Boimetric, Sunmi, MTS, One Vision, ARBITRE AI SL, STC Group, VK.tech, Smarter, Sales Accelerator – Bronze Sponsors
International Bank of Tajikistan – Registration Sponsor
Tweet