09:59, 17 December 2018
2526 views
Cards, Payments and Mobile 2019: preparation has started for the 10th anniversary edition of the PLUS-Forum scheduled for May!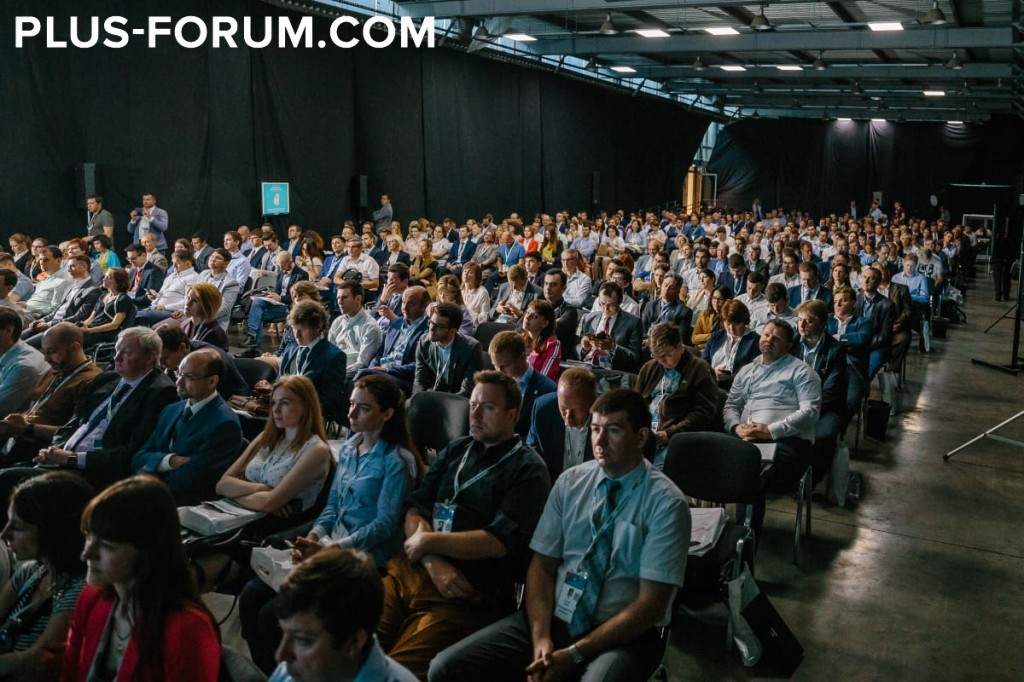 The most anticipated event for the banking sector, payment industry and retail will be held at Moscow Exhibition and Convention Centre "Sokolniki" on May 29–30, 2019. The event motto is "Innovation and interaction", the strategic mission – development of a single platform to consolidate the intellectual and technological potentials of all market participants.
This year, new challenges and problems facing market participants will be discussed during the conference, round tables, and networking.
The largest event – both in terms of the number (1300+ delegates in 2018), and composition of its participants – will bring together at the Sokolniki Exhibition and Convention Center representatives of the banking sector, payment systems, telecom operators and transport companies, solution providers, market regulators and other government authorities, leading Russian and foreign industry experts, and more.
With the broad support from the Bank of Russia, NSPK, the RF Ministry of Finance, the RF Ministry of Telecom and Mass Communications, the Federal Treasury, leading Russian and foreign systemically important banks, as well as other payment market stakeholders, the PLUS-Forum "Cards, Payments and Mobile" has long become a landmark event for all industry participants.
Alongside the Conference, the Forum will feature the most representative exhibition of equipment, technologies and business solutions from major Russian and international companies. Participation in the exhibition extends unique opportunities for the exhibitors to have a dialogue with the market participants, since the PLUS-Forum delegates are the target audience, really interested in obtaining the latest information on market trends and establishing long-term and effective business relations.
This year, the PLUS-Forum Conference programme promises the most interesting and significant agenda over the entire history of the event. The Steering Committee invites industry representatives to share their success stories and to make presentations on the most topical issues, including:
Retail Banking
Digital Banking
Faster Payment System (FPS)
Uniform Biometric System
FinTech
Regulatory Technology
Financial Marketplaces
Competition in Banking
Life style Banking
SMB and Modern Banking
Corporate Payments
Online Fiscalization 3.0
Mir Payment System
Mobile Payments
Remote Identification
Cyber Threats
Information Security Standards for Financial Institutions
Customer Experience
Blockchain and Cryptocurrencies
PSD2: Expectations and Realia. Russian Model of Banking Optimization
Artificial Intelligence, Machine Learning
We invite speakers and vendors to participate in the event! To apply, please write to konstantin@plusworld.ru or call: +7 925 005 40 05 (Konstantin Grizov, Steering Committee Deputy Chairman).
Take part in the PLUS-Forum as a delegate. Hurry up, limited number of seats available!
 It is for the third time that Mir National Payment System will support our event.
Sponsors and partners:
General Sponsor: QIWI
Chief sponsors: DNA Distribution
Cocktail Sponsor: ViewAT Group
Partners: SCANTEC, SIM2M, OSTKARD, Z-CARD RUSSIA, Best Quality Design
Keep up with the Forum news on PLUSworld.ru, join our friends on Facebook.
The official hashtag of the Forum: #ecomforu
Tweet