16:37, 23 September 2021
608 views
Banks to introduce palm vein recognition for customer identification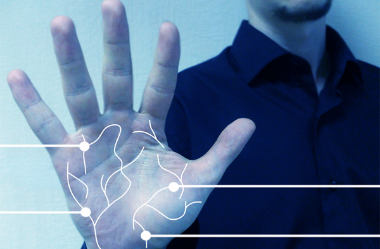 Biometric identification by palm veins will become one of the methods allowing the banks to identify their client.
The central bank plans to add this function to the Unified Biometric System (UBS), Rossiyskaya Gazeta reports with reference to the Bank of Russia's press service.
The regulator considers the palm vein biometric identification as a promising addition to the identification methods already included in the UBS (voice and facial ones).
"The palm vein pattern will help to remove barriers to biometric identification of people who have difficulties in speaking, including those with different hearing and speech problems. The technology has been tested and proved to be highly effective," the central bank said.
At the same time, it is reported that devices for palm vein pattern recognition are quite expensive, with their prices varying within the range of 17-140 thousand rubles.
Board Chairman of the Financial Innovations Association Roman Prokhorov notes that adding a new identification method did not solve the problem of biometrics in the country. The main difficulty is still lack of confidence in it by the population –  far too few citizens use it today. As a result, the system remains ineffective.
Source: Rossiyskaya gazeta
Tweet