Visa: We pass the baton to fintech
15.08.2019 18:13:09
511 views
15.08.2019
Interview with Uttam Nayak, SVP for Digital Product Development, Visa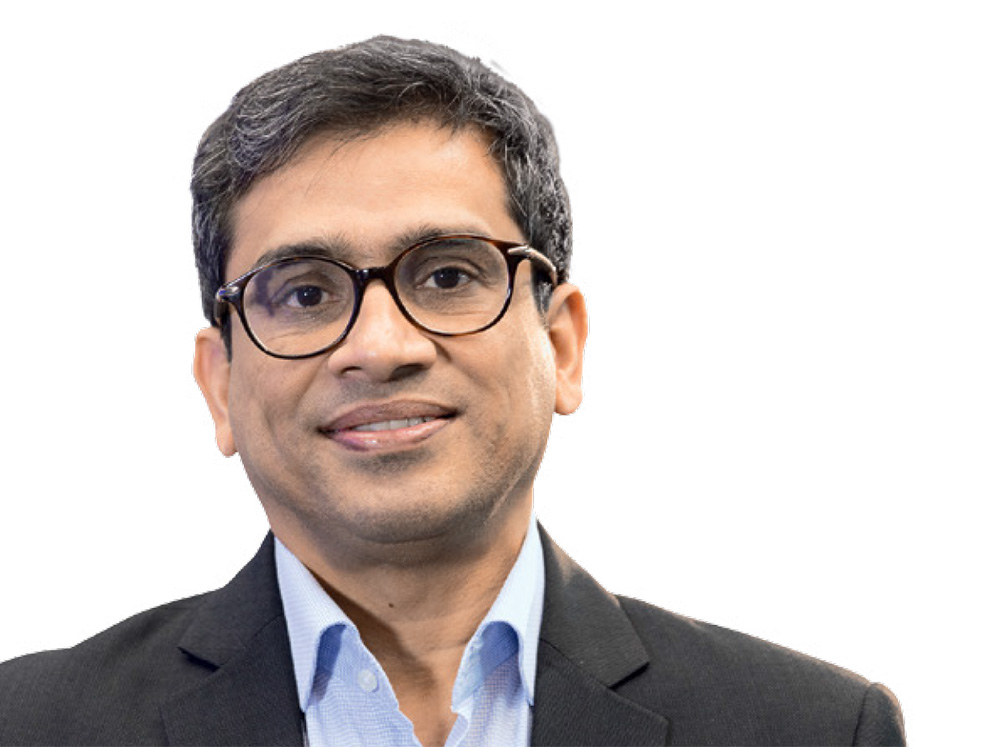 Interview with Uttam Nayak, SVP for Digital Product Development, Visa
PLUS: You have been working at Visa for 20 years, how has the payments industry changed over the years? What kind of innovative payment technology or initiatives have grown in importance for Visa and the overall market?
U. Nayak: Last year, Visa celebrated its 60th anniversary. It is fascinating to think that I witnessed first-hand one third of the company's history. Indeed, over these years the payment ecosystem has changed tremendously, and it continues to do so with increasing speed. The payment space is getting more and more exciting every day as Visa continues to play a central role in it while emphasizing the importance of building partnerships with the new exciting players coming into the space.
The one thing that always remains consistent is Visa's commitment to driving the adoption of safe, reliable digital payments and reducing the use of cash and check. To ensure we are best positioned to succeed, we continually adapt and innovate. We've been investing in technology and our network infrastructure to enable mobile, contactless and IoT cashless payments of the future. AI and big data became central in mitigating fraud, deliver customer insights and providing better consumer experiences.
Another thing that changed is that Visa has become more open. Three years ago, we opened new opportunities to developers and startups with direct access to Visa's APIs. Our Visa Developer Platform offers a continuously growing number of tools from funds transfer to transaction controls and travel solutions, that enable easier, faster and more secure ways to power commerce. So that's one of the ways how we promote innovations in the payment ecosystem. We continue to build partnerships with merchants, developers, and fintech companies. Nowadays, a lot of good ideas are developed outside of corporations and collaboration is important to help deliver the next generation of payments.
To ensure that we are staying one step ahead of the competition, Visa is putting resources closer to the markets so that we can be more responsive to local needs, for example, we open new Innovation Studios and expanding out Visa Everywhere Initiative program which has already taken place in 75 countries. This year we launched the global Visa Everywhere Initiative Women's edition aimed to highlight the most prominent women entrepreneurs and innovators in the field. 
PLUS: Please tell us about your experience in introducing Visa's new innovative solutions in regard to the Aadhaar biometric authentication platform. What obstacles did you face when bringing this project to fruition? What does the final consumer and company gain from it in the end?
U. Nayak: Aadhar is the world's largest biometric ID system and is a 12-digit unique identifier that can be obtained by residents of India based on their biometric and demographic data. It is administered and collected by the Unique Identification Authority of India (UIDAI), a statutory authority established in January 2009 by the government of India
Visa collaborated with UIDAI and partner banks to extend the various benefits of electronic payments to the unbanked and underbanked communities in the country. By providing the infrastructure to process payment transactions using biometric authentication from Aadhaar, Visa enabled financial institutions to execute on the Indian government's financial inclusion objectives.
Using the biometric identity, Visa was able to launch e-KYC in the market for the first time enabling customer acquisition and account opening instantly in a paperless manner. Those without bank accounts were issued digital Visa prepaid cards called "saral" money. The biometric identity also enabled onboarding and setup of merchant (SME) accounts instantly. Government subsidies disbursed using Aadhar led to activation going up.
Obstacles we faced included ensuring customer education was run to help raise the understanding of how e-KYC works, and the work with regulators to ensure secure transmission and handling of customer key data and approve account opening.
We also had to work with UIDAI on identifying biometric readers for testing and developing standards for enablement of financial institutions, and integrating of Aadhar authentication platform with card issuing platform and obtaining authorization through Visanet.
With Aadhar, Visa helped in democratizing access to financial services and helped in bringing banking to the doorstep of 1.3 billion Indians.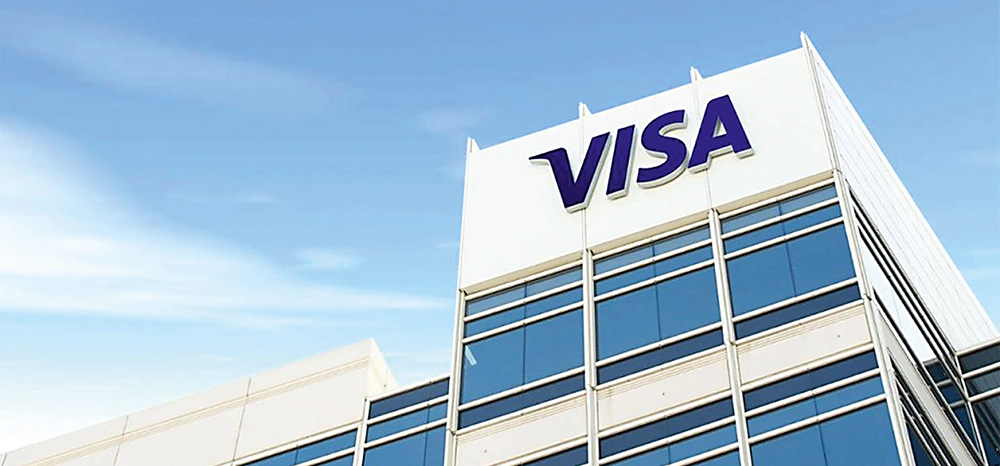 PLUS: What is making QR payments grow in popularity? How popular is Visa on Mobile in emerging markets? Which countries is it available in? How does Visa plan to expand the service? 
U. Nayak: With a mobile phone and a USSD number, or a QR code, suddenly a merchant can accept payments via a mobile phone - allowing funds to go straight to their bank accounts safely, conveniently, and instantly. USSD is the predecessor of QR coder for non-smart phones/feature phones.  You have to do it the old-fashioned way by texting using a short code #XXXX.  This is still a very viable way of making payments in developing markets. Currently, the QR technology is available in several markets including India, Thailand, Cambodia, Vietnam, Kenya, Tanzania, Nigeria, Ghana, Kazakhstan and Pakistan. As I said in many of these countries the service was launched due to some infrastructural challenges like slow Internet access, the high POS equipment costs, and so on. The QR-code payment technology helps to overcome those barriers. 
PLUS: Form factor payments have evolved significantly over the years, from plastic to virtual cards, rings and bracelets, to mobile phones. What does the future hold for the consumer? What kind of technology do you see coming in the payments industry?
U. Nayak: I think in order to answer this question it's worth taking a look at what consumers and thereby merchants want. The common enemy is friction. Today, we see a faster shift to consumer-centric channels and payments methods, while seamless channels and methods like conversational commerce have shown significant increases in interest. Gartner forecasts that 14.2 billion connected things will be in use in 2019, and that the total will reach 25 billion by 2021, producing immense volume of data . For payments, the IoT means that a consumer can pay in almost any way possible. This creates a massive opportunity for innovation as consumers expect speed and immediacy in all of their interactions with connected devices, especially when making a purchase. Security, standardization and interoperability of payments is key in this shift. In other words, whatever the next thing in the payment technology is it will likely to enable a more seamless frictionless payment experience.
PLUS: What does Visa's newly-opening innovation studio in Moscow do? What kind of areas does it hope to develop? How will the work undertaken here correlate with what Visa's similar studios do in other countries around the world?
U. Nayak: The main objective of the Innovation Studio in Moscow is to create the necessary conditions for a joint search for innovative solutions with Visa's customers and partners in Russia. A global network of Visa Innovation Centers and Studios uses proven methodologies to enable innovation through collaboration. The Studio resources help to rapidly co-create new products alongside Visa experts. Engagements span from defining critical problems to providing partners with prototypes they can use to build the new generation of payments. The Visa team in Moscow helps to conduct effective brainstorm-sessions and develop new tools that enable payment service providers, financial institutions, technology companies and other organizations to identify issues that are problematic for the Russian market and the Russian consumers.
Worldwide Visa believes that collaboration is the key to innovation. By collaborating with a broad range of partners that tap into the agility of fintechs and the scale of big banks and merchants, we enable innovation to flourish. Aside from Moscow we also have innovation centers in Berlin, Dubai, London, New York, Miami, San Francisco, Singapore, Sao Paulo, Stockholm and Tel Aviv. The focus may differ depending on the market needs. There are some studios like the ones in London in Dubai that have a specific theme they are leading – i.e. London is spearheading Visa's innovation project in transport, Dubai's innovation studio has been recently relaunched and are focused on four key themes – Connected Cities, the Connected Consumer, Connected Merchant and Connected Travelers . What they all have in common, though, is a human-design approach where the consumer and their needs stay at the center of our innovation efforts.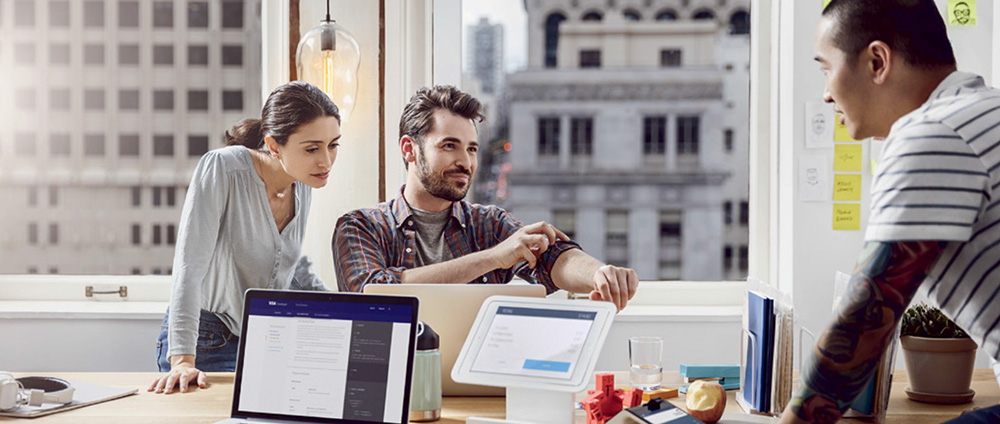 PLUS: Would it be possible to have an entirely cashless society? What steps would need to be taken to get all market players involved in this kind of vision?
U. Nayak: There is still a $17 trillion opportunity represented by consumer cash and checks alone, and the business-to-business market, representing a $20 trillion opportunity, across the world .
Cash is still a useful payment vehicle for millions of people, and in some cases, it is their only payment tool.  For this reason, we expect cash to have a role in commerce for the foreseeable future. Eventually, however, we believe the key to bringing more individuals into the financial mainstream is mobile. Today nearly everyone has a phone – which is can be a convenient and secure a payment device to either send or receive payments.  Examples: QR payments and Visa Direct (supporting P2P payments).
We have the ability to connect billions of people to our network. In many ways, we are operating in a new era in which digital payments are no longer constrained by wired infrastructure. Any connected device can be transformed into a Visa digital payment device, allowing digital commerce to extend to parts of the world where it was not previously possible. This creates a massive opportunity for the development of the payment ecosystem as well.
The payments ecosystem is very interesting because it requires a lot of player to come together to make it work. Companies that look to cooperate and work together make all the difference in the world. As I said before Visa is very much focused on partnerships and cooperation in order to move the payments forward connecting more people to the opportunities that digital economy brings.
PLUS: Visa devotes a lot of attention to security. How hard is it, in today's world, to ensure that new and updates digital products remain secure? Could tokenization be the answer to all our mobile security problems, or should we expect a new, more effective system to emerge? What role might AI and machine learning play in ensuring security? While digital payment systems are on rise, so social engineering attacks and cross-channel fraud - what can be done to prevent this?
U. Nayak: As commerce evolves, Visa recognizes that our technology and security measures need to evolve to stay ahead of the threats. We've done it before and continue doing it now. As a brand built on technology dating back to some of the world's first mainframes, Visa has driven the major technology advancements that make electronic payments what they are today — convenient, reliable and secure. The transactions flow through our system, VisaNet. It powers payments around the globe at the speed of 65,000 transaction messages per second. As it does, risk and fraud management systems monitor each transaction applying the latest of machine learning and artificial intelligence that we started implementing a decade ago.  Over the years we evolved our predictive analytics to incorporate new data sources and new AI technologies.
As for the tokens they are here to stay, offering security and reduced transactional friction. Without exposing the consumer's account to fraud, tokenization enables frictionless, card-free payments in digital commerce environments. Tokenization allows to replace the account information with a unique digital credential that can't be stolen or re-used. The personal account number is locked away for safekeeping–replaced with a unique digital identifier that can be limited to a specific device, merchant or transaction type. Tokens have been among the key drivers for the growth of mobile payments and we'll continue to offer digital payment token services within our platform solutions to ensure that regardless of form factor, any IoT device, appliance, or beyond, can become a more secure place for commerce.
We also foresee that Advanced technology in risk-based decision-making and A.I. will help reduce card-not-present (CNP) payment fraud. The payment industry will be introducing new advanced risk-based decision-making for e-commerce to reduce CNP fraud in 2019 using updated standards from EMV® 3D-Secure. It will enable financial institutions to better assess whether a transaction is legitimate or fraudulent by examining ten times more risk factors than before such as the browser type, device type, and location of a transaction, among other factors to help decide whether step-up authentication is required. In addition, companies that facilitate digital payments will likely layer 3DS 2.0 with other advanced analytics technologies like artificial intelligence, similar to Visa. Visa uses A.I. technology called Visa Advanced Authorization to analyze up to 500 unique risk attributes in a millisecond, searching for fraud the moment a payment is initiated. The A.I. algorithm assesses these attributes to produce a score of the transaction's predicted fraud probability and relays the score to the cardholder's financial institution for them to decide to either approve or decline the transaction. This process is repeated up to 32,500 times per second, with Visa's artificial intelligence analyzing more than 6 billion pieces of data every day. We believe the combination of merchants and issuers implementing 3DS 2.0 and the use of predictive analytics such as A.I. will help drive down CNP fraud in many regions of the world.
Social engineers act in the areas that are not controlled by technology by simply tricking consumers into making a mistake. To tackle fraud of this nature, Visa prepares ecosystem players to proactively manage risk through education on security trends and training on threat response and prevention. Another stream is increasing the financial and payment literacy of card holders. Across the world Visa runs educational activities reminding consumers to look for Verified by Visa sign when paying online, not to share their card security codes or PIN-codes, be aware of potential fraudulent technics that exist.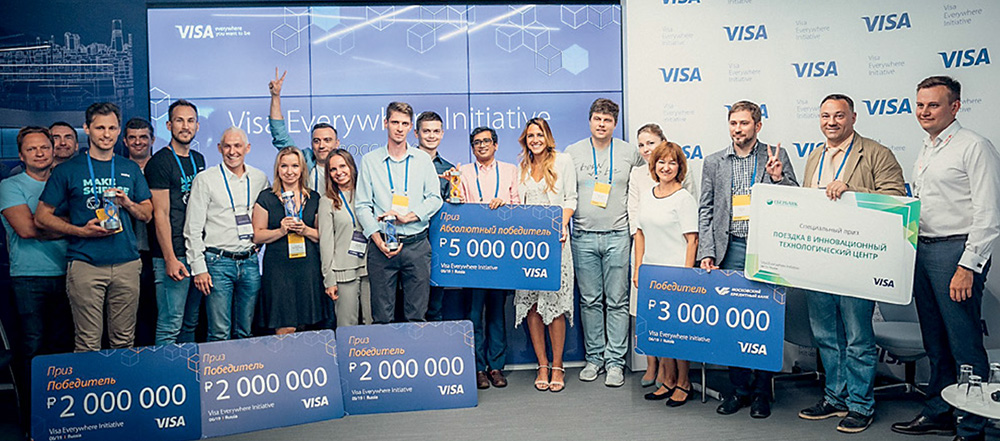 PLUS: The VEI idea competition has taken place in many countries around the world for many years now, and in Russia for two years. Do you think that you are getting a wide enough range of ideas for fintech? What are the most promising projects? How do the ideas differ across different countries?
U. Nayak: When we use the word "global" in reference to Visa Everywhere Initiative we do mean the program's extensive reach. Just a few quick facts. Since 2015, we've run the program in over 75 countries where over 4 thousand teams have taken part in the competition. So, we do get a wide enough range of ideas for fintech. The way the program is structured also helps to cover the extensive list of issues. What happens on the local level per country can vary quite dramatically – we focus on meeting the local needs. Each country hub comes up with the competition briefs relevant to their market and the applicant teams submit their solutions accordingly. This is how we initially diversify the directions of the entries. That's also why the program is growing so quickly – it is rooted in solving real business problems on the spot.
And eventually the market makes the final decision – it's worth mentioning that the finalists of Visa Everywhere Initiative attracted over $2.5 billion in total investments aside from the competition prizes. This is the best validation for their solutions.
For example, the last year's winner in Russia – Briskly – the cashier-less store using neuronets, used the prize money to complete the prototype and now quickly expanding its partner network. UAE-based Qpal, Visa Everywhere Initiative in MENA, a tech startup that has developed a mobile payments solution to enable quicker and cashless purchases at events, got an opportunity to continue working at Visa's Innovation Center in Dubai to refine their concept with the guidance of the Visa team. Now Visa and Qpal partner on a range of projects to drive cashless initiatives together across the Middle East and African regions. And there are many other examples like that across different Visa markets.
Visa Everywhere Initiative started with a small project to engage a new audience for Visa – the developer. And now it is a driving force for Visa's collaboration with the FinTech community on a global scale. We help startups bring ideas to market by engaging the whole Visa network through mentorship, funding support and collaboration with Visa clients. Visa early realized that 'outsiders' such as entrepreneurs and start-ups, neo-banks and non-financial players enter the financial industry with ideas that are catalyzing change in finance and commerce. And Visa being the first fintech company itself back in 1958 is now passing the torch as we see great opportunities in working with fintech companies of today. 
Journal:
PLUS Journal 6 (265) 2019
Tweet