16:37, 7 December 2017
4106 views
Transform your point of sale with Verifone's innovative solutions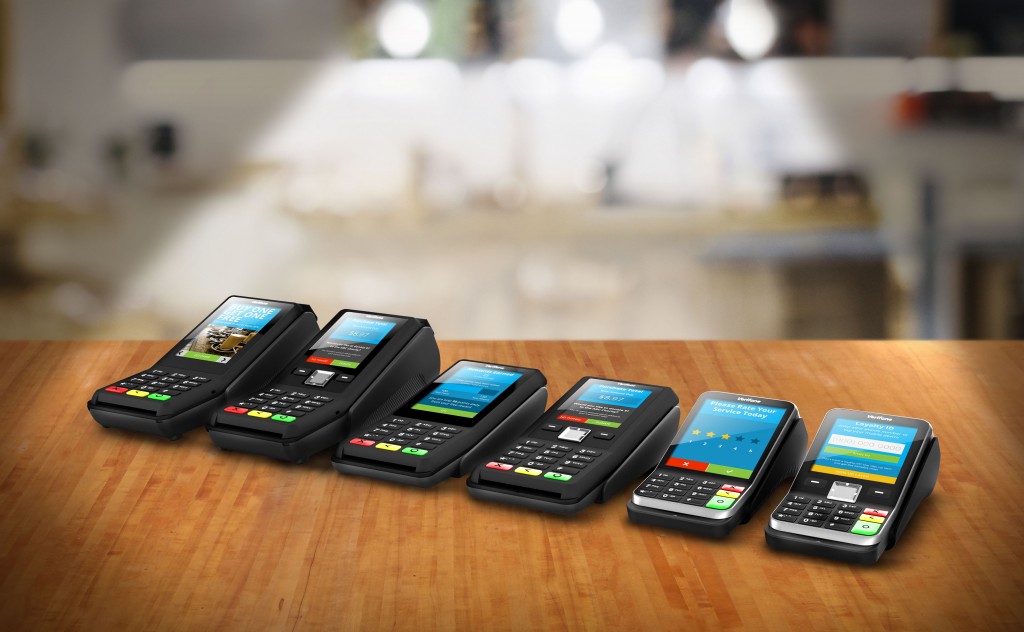 With new payment trends on the rise, retailers are facing new challenges: the POS no longer serves simply to enable fast and secure transactions; instead, it is increasingly being used to integrate features that improve the customer experience. But what about the experiences of retailers?
Digital, secure, mobile-focused and service-oriented – today's customers have high expectations when it comes to cashless payments. Consumers can now purchase products through multiple channels and touch points, and expect convenience in every interaction. Meeting customer demands is becoming more challenging than ever. At the same time, retailers must take care of underlying payment procedures and ongoing business processes – making the checkout process even more complex. As a reliable partner in payment, Verifone offers innovative solutions that have been transforming consumers' and retailers' experiences in Russia since 1994.
Two-in-one integrated payment solutions
There is one thing retailers simply cannot do without: a cash management system. Traditional cash registers usually come with basic functions for tasks such as storing money, to processing payment transactions and record-keeping. But to meet the needs of today's customers, these basic functions are not enough. Retailers need to adapt. They need access to additional services and features including security, advertising, analytics, inventory, and hardware and software management. With Carbon, Verifone offers an integrated payment solution that combines a countertop and mobile POS.
Verifone Carbon embodies the company's vision for how commerce should operate in a connected world. It is the result of Verifone's commitment to transforming the POS, where retailers are connected to new, differentiating opportunities and consumers can enjoy intuitive shopping experiences. Verifone Carbon unifies payments, applications, customer service functions and other business solutions in a single integrated system. Its two high-resolution screens meet the requirements of both parties: one screen for customers, for example featuring product advertising or special offers, and one screen for retailers to run the cash register and business apps.
In addition to simple, secure, and engaging customer experiences, Carbon offers retailers new ways to grow their businesses. It helps them process payments and manage employees, customer loyalty programs, inventory, plus hardware and software.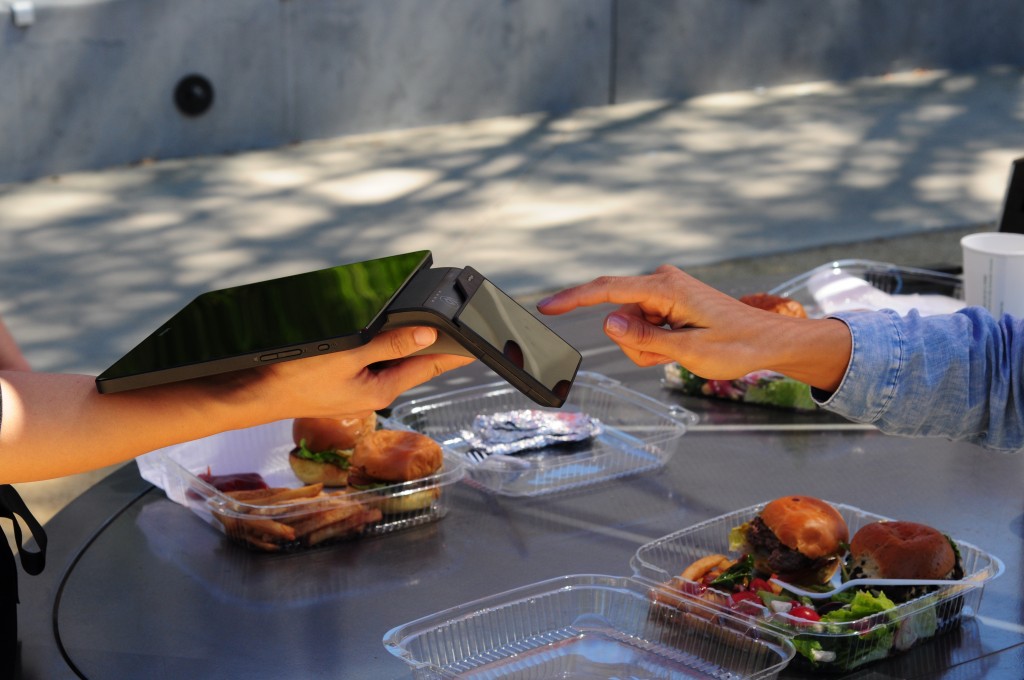 Verifone Carbon combines cash register and POS
The new critical success factor: engaging customers
For retailers who want to keep their traditional cash registers but still want to exceed customer's expectations of their shopping experience, Verifone has developed the Engage series. Equipped with the latest Linux-based OS, an open architecture, and a modern application framework, the Engage family offers next-generation features, functionality, and commerce capabilities. It combines cashless payments with value-added services – offering an attractive communications platform for actively approaching customers through beacons or advertising. Using Engage terminals, retailers can interact with consumers by offering personalized content as well as individualized loyalty rewards and discounts.
The Engage family has already been successfully deployed around the world. In Russia, Verifone's Engage series will be available in early 2018. It currently comprises five POS devices which are suitable for a variety of purposes and businesses: from countertop (V200c), to pin pad (P400/P400c), mobile (V400m) and multimedia terminals (M400).
All of Verifone's next-generation terminals include access to the Merchant Marketplace, where Verifone offers retailers and acquirers downloadable third-party or proprietary apps to help them easily customize their point of sale. They can put together a portfolio of applications according to their individual needs to help improve their business operations or personalize the customer experience.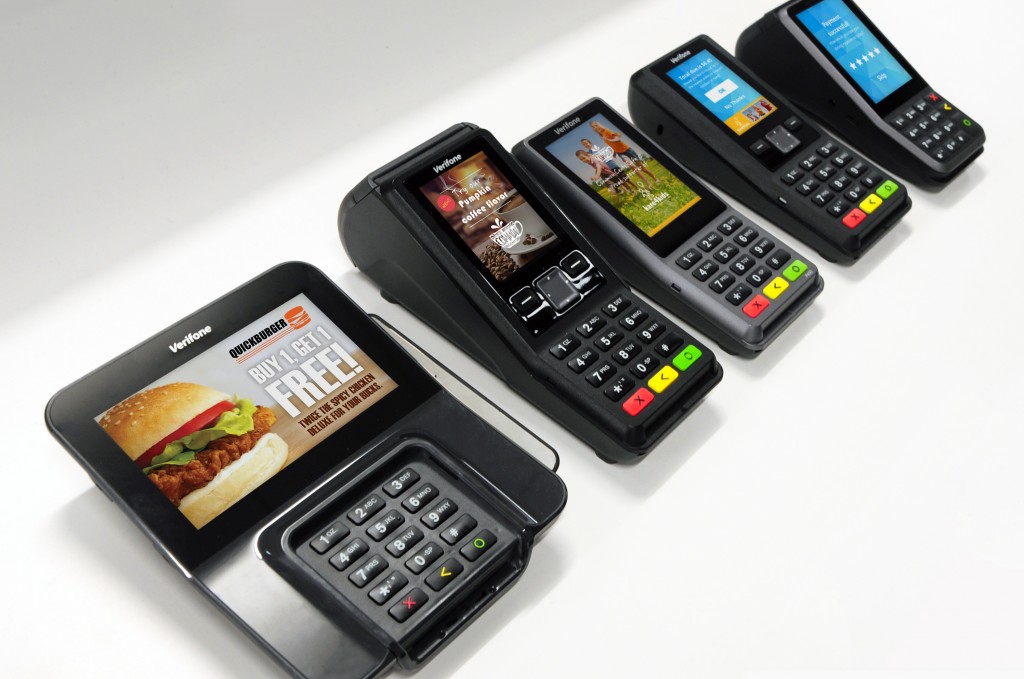 Verifone's Engage family is coming to Russia in early 2018
PaaS: service at its best
But integrating business applications and value-added services into the POS is just one of the challenges that retailers face. Behind each cashless payment are banking processes that add further complexity, such as regulations, and transaction and acceptance management. 
By bundling hardware, software, gateway and support services into a single, integrated solution, Verifone makes payment easy. With the Payment as a Service (PaaS) suite for a predictable subscription, retailers can benefit from all the tools they need to create seamless acceptance and transaction management in store, online, and on mobile devices. Verifone removes the burden of managing transactions so that retailers can spend more time nurturing customer relationships.
In Russia, Verifone works closely with the payment solution provider INPAS to provide first-class services ranging from Device, Commerce, and Omni-commerce, to Payment and Security Services. Via cloud technology, Verifone's devices also offer access to services such as the Merchant Marketplace, Media Management and the Commerce Platform – whenever and wherever possible.
Master the complexity
The future purpose of POS terminals is changing from simply processing transactions to engaging with customers at the checkout. The complexity of this new point of sale demands new solutions. Thanks to its service-oriented approach, Verifone is familiar with the needs of retailers and consumers worldwide.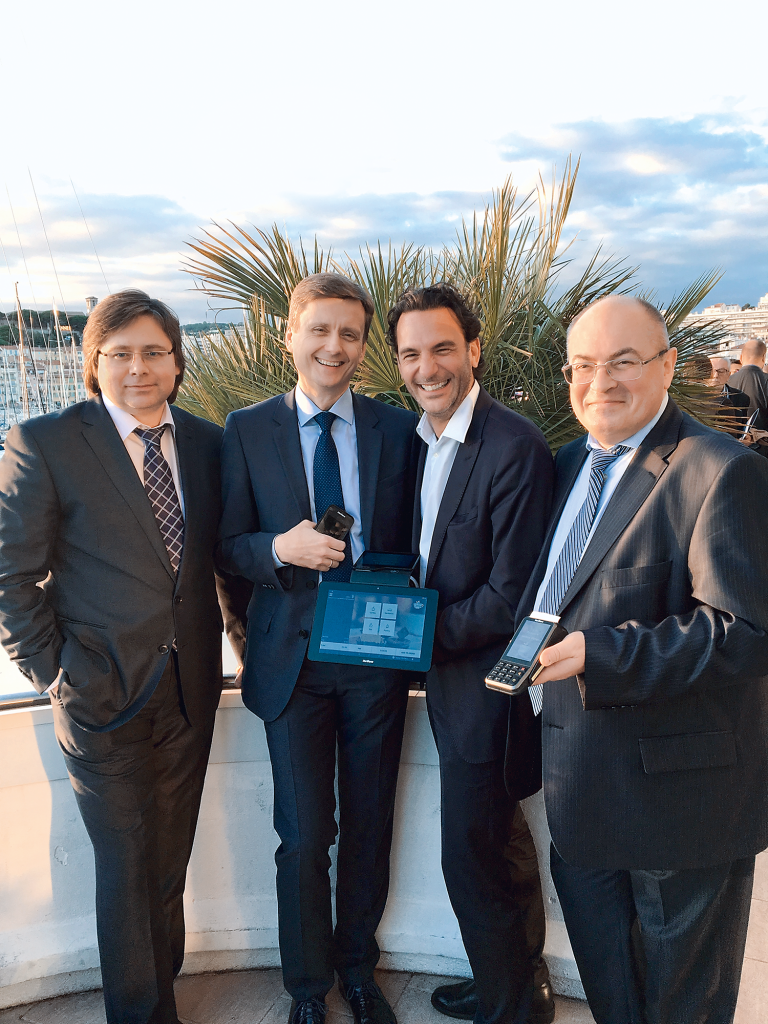 Verifone's team in Russia
INPAS: Verifone's partner in Russia
Commercial acquiring services are becoming increasingly popular among small businesses. Retailers are not only interested in the possibility of accepting cashless payments; they also appreciate the promptness of introducing payment innovations to points of sale. Accepting cashless payment with the help of contactless cards or smartphones has become a competitive advantage to them, and a way to acquire new customers.
The link between banks and small businesses
According to INPAS, at present, Russian retailers have two options for connecting to the cashless payment acceptance service. The first is to turn directly to the bank. However, this customary approach is fraught with pitfalls for small businesses, from potentially being charged increased commission to being refused service. Measures like this are due to high-risk nature of cooperation between banks and small businesses, as it is impossible to accurately assess the potential life of a certain point of sale, and whether or not it will be able to pay back its operating costs as well as the costs of maintenance for the equipment provided. 
The second way to connect to the acquiring service is to apply to the special Payment Service Provider (PSP), which serves as link between banks and small businesses. This well-known scheme has introduced significant changes to the Russian market and enabled banks to gain transactional revenue and avoid risks, while enabling retailers to access adequate quality service that is specifically focused on their business segment.
"PRIMI KARTU!": Russia's first Payment Service Provider
Introduced by the INPAS Company, "PRIMI KARTU!" has become Russia's first PSP. It includes delivery of equipment, connection of the equipment to one partner bank, technical support, and various additional services. "PRIMI KARTU!" offers beneficial connection terms to retailers all over Russia, making the acquiring service more affordable. Fixed fees attract lots of entrepreneurs, as do extensive equipment purchase opportunities – whether by lease, installments or acquisition of title.
Thanks to cooperation between Verifone and INPAS, the service is distinguished by a wide range of POS terminals manufactured by one of the leading European manufacturers of payment machines. Customers can opt for any model, from a classical VX 520 POS-terminal, to a portable multi-media VX 680. All terminals are able to accept contactless payments, including using systems such as ApplePay, SamsungPay or AndroidPay. Major Russian banks (e.g. VTB24, Russian Standard and others) and international payment systems (VISA, MasterCard, MIR) are among the service's partners. 
"PRIMI KARTU!" is constantly evolving and adding new business tools and opportunities. Service users are offered remote service connection without a bank visit, 24-hour technical support, personnel training in equipment usage, and assistance with connecting to cash management and payment services. Currently, the Online Personal Account Service, the terminal network service, and an array of additional services are being prepared to be put in place. Among the planned innovations, the loyalty program is worth noting, with its system of bonus points for customer retention and acquisition.
Payments anywhere in Russia
Thanks to PSP, both small and micro-businesses now have access to state-of-the art Verifone equipment, which enables high payment acceptance speed anywhere in Russia.
Tweet