13:51, 30 October 2020
540 views
PLUS-Forum "Payments 2020": see you on December 8-9!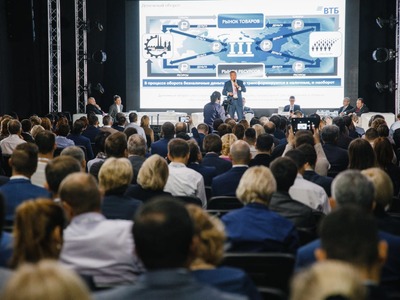 In view of the epidemic situation in the Moscow region, the Steering Committee of the 11th International PLUS-Forum "Payments 2020" decided to re-schedule the event for December 8-9, 2020.
Venue: Moscow, Radisson Slavyanskaya Hotel & Business Centre
At the upcoming PLUS-Forum, we are going to discuss and analyze a number of topical issues in the banking sector, payment industry and retail business, which require a speedy interchange of insights and immediate decisions.
PLUS-Forum "Payments 2020" Conference Programme
Session 1. The key trends in the payment industry and retail banking 2020
VIP session. Dialogue with trend makers. The coronavirus crisis as a challenge, lesson and mainspring for business development
Session 2. Business and technology. Acquiring in the era of FPS and 'zero' interfaces
Session 3. Loyalty. Business cases and technologies
Session 4. Round table. Development of the payments economy in the COVID environment. Industry in search of new opportunities
Session 5. Digital transformation. Towards the services of tomorrow
Session 6. Round table. Cyberthreats, social engineering and other challenges. Counter strategy
Session 7. Round table. Accents of retail banking 2020. From SMEs to self-employed, from FPS to tips and transport
For more details and terms of participation please see the 
presentation
.
Global partner: Mastercard
PLUS-Forum will be supported by the Russian National Payment Card System (MIR)
General sponsor: QIWI
Chief sponsors: Best2Pay, RBK Money
Partners: Thales, DNA Distribution, OSTCARD, Scantec, NCR, nCipher, Eastcompeace Technology Co., Ltd, Sunyard, Wuxi Juyao PlasticTechnology, Regula, Vepay, Shanghai SUNMI Technology Co. Ltd., Dataphone, Sim2M, Morefun, PayMo, Frodex, Dspread Technology (Beijing) Inc, PBF.
To become a Delegate, Speaker or Sponsor, learn about all the participation benefits and options here:



Hurry up to get registered! Limited number of seats available
See you at the Forum!
If you have further questions, contact 
Konstantin Grizov
Co-chairman of the PLUS-Forum 
Steering Committee
+7 925 005 4 005
Tweet