17:09, 1 August 2018
2946 views
PLUS-Forum "Cash Circulation + Self-Service. Banking and Retail": a unique list of speakers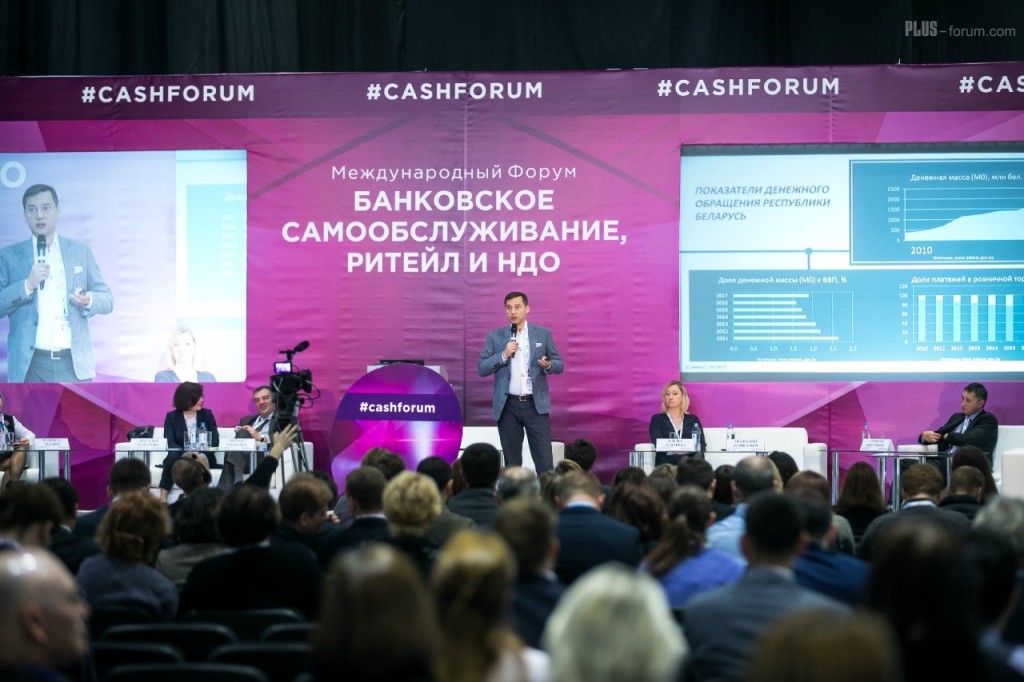 The 10th Jubilee International 
PLUS-Forum
 "Cash Circulation + Self-Service. Banking and Retail 2018" that will be held at the Sokolniki Exhibition and Convention Centre in Moscow on November 14-15, 2018, is a promise of the most interesting and relevant event as regards the list of speakers consisting of leading international and Russian experts.    
Speakers of the PLUS Forum:
Vladimir Demidenko, Deputy Director of Cash Circulation Department, Bank of Russia*
Arkady Trachuk, General Director, Goznak*
Stanislav Kuznetsov, Deputy Chairman of the Board, Sberbank of Russia*
Georgy Luntovsky, President, "Russia" Association*
Dmitry Evstafiev, PhD in Political Science, Professor, Higher School of Economics 
Leonor Machado, Chair of the Cash Working Group of the European Payments Council (EPC) and General Manager at Caixa Geral de Depósitos
Nena Vukicevic, Managing Director- Europe & Africa, Currency Research
Ron Delnevo, Executive Director, ATM Industry Association
Eric de Putter, Managing Partner, Payment Redesign
Iliya Filatov, Board Chairman, MTS-Bank 
Rui Carvalho, Business Development Director, European Association for Secure Transactions (EAST). Head of Expert Working Group for Payment Security and Antifraud 
Alexey Ponomarenko, Senior Managing Director, Head of Department, Cash Circulation Management Centre, Sberbank 
Danil Shishnev, Executive Director, Head of ATM/Kiosks Business Development, Sberbank
Vladimir Kozinets, President of Association of Corporate Treasurers, Head of Treasury and Risk Management Department, Rolf Group
Nadezhda Malyukh,  Head of Cash Circulation, Alfa Bank
Anna Nesterova, Executive Director,  Special Solutions Division,  Retail Business Unit, Sberbank
Andrey Zharsky, Managing Director, Sberbank
* - speaker invited to participate
The November PLUS-Forum is dedicated to the analysis of the current state of and prospects for the development of cash circulation, banking and payment industry in Russia, EEU Member States and other countries.
This year the Forum will discuss a number of topical issues, with special attention to be paid both to the modern national cash circulation strategy, including the standpoints of the regulator, and to the initiatives of key market players such as banks, payment systems and operators of innovative solutions.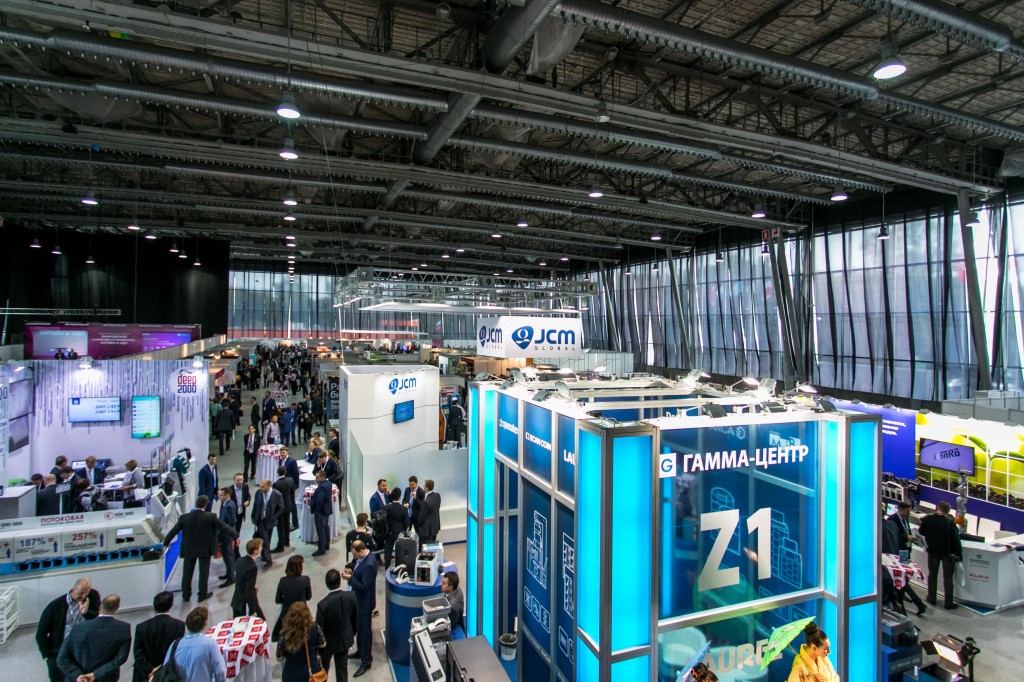 Both days of the Forum programme will feature  a conference, where industry experts will share their experience, inform about the results of the most ambitious projects, outline current topical issues and present their vision of the industry development.
The first session of the Сonference will be in the format of round table. The participants will discuss multi-vector trends and forecasts for cash circulation development in the Russian Federation and globally.
Topics to be discussed include the following:
•
Global tendencies. Multi-vector model of assessments and approaches as regards the current state of cash circulation – image experiments and country-wise reality? Forecasts and prospects
•
The national strategy for cash circulation and banks
•
Advanced models of cash handling in the bank under the current conditions
•
Coin processing at the banks and retailers. Current problems and their neutralizing. Technological solutions
Besides, the Forum participants will analyze the existing cash circulation and cash handling ecosystem, as well as banking self-service infrastructure that helps facilitate efficient access of people to cash. The participants will also express their opinions regarding the necessity of further improvements of the ecosystem and infrastructure.
The Forum will focus on the most promising business cases, showing a variety of scenarios for the banking services and cash circulation transformation in the context of the ongoing development of digital banking. The topics of presentations include new opportunities and tasks of a self-service device network arising from the introduction of biometric identification, mobile NFC-transactions at ATMs, assisted services, etc. Forum participants will discuss the best practices of ATM network monetization in the new economic realities, factors of self-collection efficiency, as well as new tasks arising from the digitalization of banking and financial services in general.
Of no less interest to the professional community is the launch of two releases of a user app for mobile phones, which allows citizens to check the Bank of Russia's notes validity in a specialist-like manner.
The Forum will pay special attention to the security of offline banking and cash circulation, including the issues of countering cyber attacks and further development of the new approaches to cash collection.
A round table is being prepared already to offer bankers, payment systems and retailers the floor to discuss cash withdrawals at the checkouts and provision of other financial services using resources of the retail business infrastructure. The discussion of this topic began at the 5th PLUS-Forum "Online & Offline Retail 2018".
Among the issues to be discussed at the round table are the following:
•
Changes in the banking infrastructure, opportunities for retail
•
Bank transfer agent: special features of the status and requirements to the activities
•
Advantages and difficulties to be taken into account when organizing cash withdrawal services at the checkout.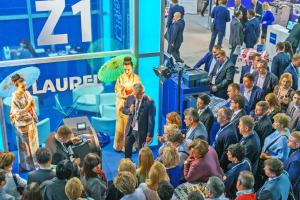 Alongside the conference and round tables, the Forum will feature the most representative exhibition of equipment, technologies and business solutions from major Russian and international companies.
PLUS-Forum is an ideal opportunity to present your solutions and products to a targeted audience, regardless of a participation format you would choose. Hurry up to take your place among the market leaders!
Confirmed Forum sponsors and partners include:
•
Global Sponsor: Gamma Center
The company cooperates with world-class suppliers such as DoCash (Germany), Scan Coin (Sweden), Laurel (Japan), HYUNDAI MIB International (SBM, South Korea), etc.
•
General Sponsors: KALIGNITE, JCM, Diebold Nixdorf
•
Chief sponsors: DEEP 2000, Verifone, CFT
•
Partners: NCR, Glory, StrongPoint, GRG Banking, CPI, Innovative Technology, Abloy, PBF Group, Sensis, Damask, Prosoft-Biometrics, sim2m, Tactilion, Europeum, OKI, LAN ATMservice, Cassida, Ligat, VisionLabs, Ostcard, CityNet, Alagard, E-kassir, Third Sense, Sikelia, Unicum, Z-CARD, it Ping, SAGA Technologies, ВТЕ, CARDHALL, Banking Automation, INDEMIT, АТМ ALLIANCE
We invite 
speakers
 and 
vendors 
to participate in the event! To inform us about your decision, please write to Deputy Chairman of the Steering Committee Konstantin Grizov at konstantin@plusworld.ru or call +7 925 005 40 05.
You can get registered as a PLUS-Forum delegate 
here
. Don't be left out in the cold – 
limited number of seats available
!
Keep on top of our latest news at PLUSworld.ru, join us on 
Facebook 
and Twitter!
Official Forum hashtag: #cashforum
Tweet