12:04, 21 December 2021
812 views
MegaFon introduced BNPL for purchases in their stores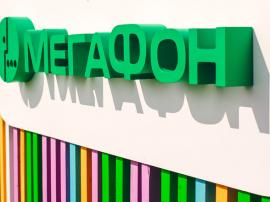 The telecom operator was the first in Russia to offer customers in retail stores to pay for purchases in installments, interest-free and without a credit agreement.
PayStep, the fintech that powers the new MegaFon service, allows sales in the BNPL format. This is a full-featured solution, the first one in Russia, that supports BNPL both in digital channels and in sales outlets.
The new service allows you to buy any goods of up to 30 thousand rubles in MegaFon stores, dividing the payment into four equal parts. Upon purchase, the customer pays 25% of the purchase price at the retail store. Then, the balance is paid off in equal 25% parts every two weeks or it is paid in full ahead of schedule in a single payment.
Tweet