17:58, 24 December 2021
863 views
Lawmakers allow simplified identification using driver's license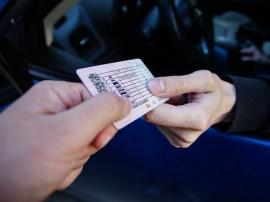 The State Duma passed a law in the third reading to allow the use of a driver's license to identify a person performing cash transactions.
Simplified identification is introduced within the framework of amendments to the law "On combating ML/FT". According to the draft law developed by the Ministry of Economic Development and Trade, the identification is not required for money transfers of up to 15 thousand rubles made without opening a bank account and purchases of foreign currency in the amount of up to 40 thousand rubles.
Also, no identification is now required for payments for CASCO and OSAGO insurance policies in the amount of up to RUB 40,000 instead of the previous limit of RUB15,000.  This does not apply to the cases when the staff of an organization dealing with monetary funds or other property suspects a ML/FT transaction, the draft law says.
The law will be published and enter into force in 180 days after approval by the Federation Council and signing by the President of the Russian Federation.
Tweet