18:28, 18 May 2018
3330 views
CTC advanced – the first testlab worldwide receiving the accreditation for Mastercard biometric functional testing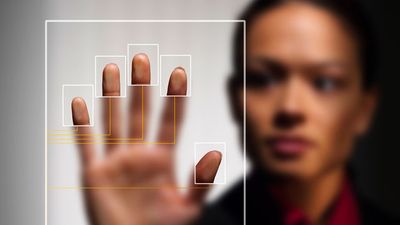 CTC advanced GmbH Saarbruecken (Germany) is the first test lab receiving the brand new accreditation for the functional certification of Mastercard payment products implementing biometric technology. 
With immediate effect, any card, wearable or mobile device vendor who is about to launch a biometric product with Mastercard brand can use CTC advanced's test lab to validate products against the Mastercard biometric functional test specification. 
Mr. Thomas Velhagen, Head of Department Smart Card Technologies, explains: "Knowing that the whole payment industry needs to trust in experienced and reliable test service providers, it makes us very proud to be the first test lab to offer Mastercard test services for this state-of-the-art and very sensitive technology".
The certification procedure requires vendors to register the new product using biometric technology at Mastercard. CTC advanced performs the tests and validates the biometric function. The testing of such a product mainly focusses on sensor accuracy and sensor characteristics. Besides their support for the vendors, CTC advanced also offers their services to sensor manufacturers who intend to test the readiness of their sensors for implementation in a payment product. 
For any questions regarding biometric tests, our experts for payment & identification are looking forward to receiving your inquiries: 
Mr. Bernhard MOMMENTHAL Bernhard.Mommenthal@ctcadvanced.com P: +49 681 598 8190 or mob: +49 173 8780 355
Mr. Michael TUERNAU Michael.Tuernau@ctcadvanced.com P: +49 681 598 8120 or mob: +49 173 8780 332
Tweet