18:52, 30 August 2017
3264 views
Bitcoin ATMs, Alfa-Bank Cases at the Confederations Cup, Cash Management in Retail, and other Topics for the October PLUS-Forum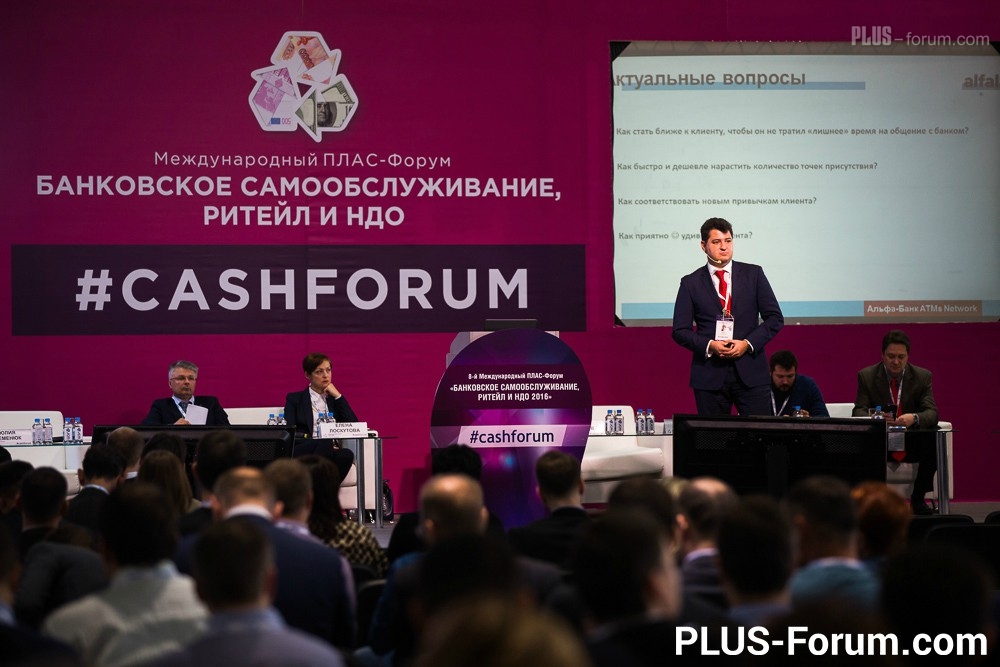 The preparations for IX International PLUS-Forum "Cash Circulation + Self Service. Banking and Retail 2017" scheduled for October 4-5, are at the very height! 
The Forum will be dedicated to the current state and development prospects of cash circulation, banking and payment industry in Russia and globally. During the Conference 2017 world-class and national level experts will share their experience and inform about the results of the most ambitious and promising projects, highlight current problems and present their vision of the industry development.
Here are the most interesting topics of speeches and presentations to be delivered at the coming PLUS-Forum:
Bitcoin ATMs: Case Studies, Problems and Solutions – Alexey Galkin, CEO, DeCrypto;
Financial services for disabled persons. Application of advanced technologies to increase inclusion. – Yuri Bozhor, Head of Financial Inclusion Methodology and Risks Analysis, Bank of Russia. 
ApplePay/SamsungPay/AndroidPay on Alfa-Bank ATM — Alexander Leshchev, Senior Project Manager, Alfa-Bank;
Modern ATM and terminal networks: Key issue – gain in performance. – Danil Shishnev, CEO, Sberbank of Russia;
Financial services to the visitors of major events: Alfa-Bank case studies from AlfaFuturePeople fest and FIFA Confederations Cup 2017 – Maxim Daryoshin, Head of Self-service Systems Development, Alfa-Bank;
 ADM-based cash collection solution – Elena Dudareva, Head of Settlement and Passive Products Sales Department,  VTB;
Experience of Cyber-Department of the Russian MIA in the prevention of crimes related to information and telecommunications. – Alexander Vurasko, major of police, Cyber Department, Bureau for Special Technical Measures of the Russian MIA.
Deposit ATMs and recyclers usage model: Turkey banks' case study. – Nazim Erdogan, Head of Digital Banking, TEB;
Cash-recycling and optimization of cash processing – Samuel Blackwell, analyst, RBR
Global assessment of cloud technologies benefits. – Eric de Putter, Managing Partner, Payment Redesign;
Cash management for retail. How banks can offer new types of services. – Kirill Khomyakov, Sales Director, Russia and CIS, Fiserv International;
ATM evolution: XTM and different concepts of branch operations. – Ismail Kazan, Payment Industry Development Expert, Kuveyt Turk Participation Bank
Gain in network performance and service quality in the context of global changes. – Elena Tyatenkova, Network Department Director, BINBANK;
Collection of valuables: Growth of profits at maximum security. – Alexey Shestakov, Head of Projects, DEEP 2000.
This year, the Forum (#cashforum) will pay special attention to one of the most pressing issues facing the banking community: the mid-term prospects of cash circulation. Whether the volume of cash transactions will drop or actually remain the same? Or, perhaps, it will demonstrate a certain increase recently shown in a number of countries?  And how do these tendencies get along with robotization, digitalization, crypto-currencies and further branch networks shrinking.
The focus will be on the most probable scenarios for the transformation of banking services and cash circulation, demanded by the modern society, new economic and business realia under the pressure of continuous digital banking development. The launch of new Rub200 and 2,000 banknotes scheduled for late 2017 will be widely discussed.  To this end, the Forum Organizers will pay special attention to the problems of adaptation of ATMs, terminal networks and sorting machines to the new notes.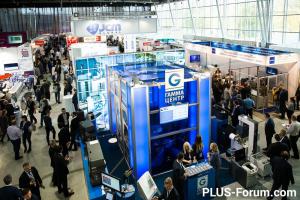 A separate session will be dedicated to the cash collection and counteraction to the criminal community activities. The Forum participants will analyze today's cash management ecosystem and self-service banking infrastructure that ensure effective access of citizens to cash, and will share their ideas regarding the need of their further improvement.
Along with the PLUS-Forum conference, the most representative annual exhibition of specialized equipment and technologies from leading Russian and international companies will be open.
Global Partner: Gamma-Center
General Sponsors: Kalignite, JCM Global.
Chief Sponsors: Ingenico, Fiserv, DEEP2000, Verifone, CFT
Techological Sponsor: CTC Capital, IMS
Partners: SFOUR, LG, Unicum, StrongPoint Cash Security, VisionLabs, ZAO Giesecke & Devrient – LOMO, PBF Group, Cassida Eurasia, Crane Payment Innovations, Delta Systems, CityNet, Innovative Technology, Sensis, Rielta, Nautilus Hyosung, Third Sense, GLORY Global solutions, GRGBanking, LAN-АТМservice, NBK Trade, 6Q, LANTER, Abloy, Consaltica, OKI, Europeum, , Julong, Hendz holding, Quantum, Maykor, BTE, STEGO, LVO, Сash-Machines, Damask, ENGY, DSSL, LG, Ladon N, VIRTA Logistic, QIWI, Diebold Nixdorf, SAGA Technologies, NCR.
We invite 
speakers
 and 
vendors
 to participate in the event!  To inform us about your decision, please write to Deputy Chairman of the Steering Committee Konstantin Grizov at: konstantin@plusworld.ru or call +7 925 005 40 05.
You can get registered as a delegate 
here
. Hurry up, limited number of seats available!
Official hashtag of the forum: #cashforum.
Tweet