23.09.2021
Seyfullin Avenue 506 99, Almaty 050012, Kazakhstan
The 2nd PLUS-Forum "Fintech Borderless. Eurasia Digital"
,
https://reg.plus-forum.com/login.php?idExh=21&lang=eng
The 2nd International PLUS-Forum "Fintech Borderless. Eurasia Digital" will be held on September 23, 2021 in Kazakhstan.
The Forum programme includes analysis of the widest range of issues related to the further development of fintech and payment business. Opening borders, connecting West and East, uniting fintech, banks and retail, PLUS-Forum «Fintech Borderless. Eurasia Digital» invariably arouses great interest among professionals in the banking sector, payments industry, financial market and online/offline retail.
Forum participants will discuss topical topics such as overcoming the consequences of the coronavirus crisis, further changes in priorities in the payments industry; Central Bank Digital Currency Projects (CBDC); transformation of the banking business; new acquiring business models; economics of ecosystems; remote identification; best practices in retail banking; interaction of banking and retail and many others.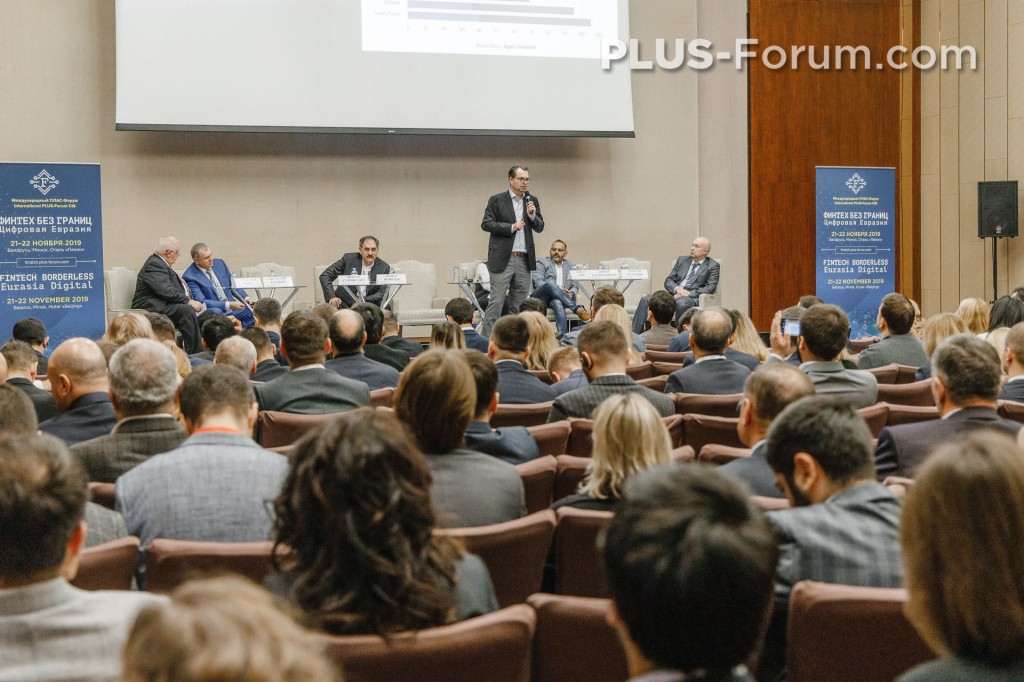 The PLUS-Forum is an ideal opportunity to present your solutions and products to the target audience, whatever format of participation you choose. Hurry up to take your place among the market leaders!

We invite speakers and vendors to take part in the event. Let us know about your decision via email: konstantin@plusworld.ru / tel .: +7 925 005 40 05 (Konstantin Grizov, Deputy Chairman of the PLUS-Forum Steering Committee).

You can get registered as a delegate here. Hurry up, limited number of seats available!

Keep on top of the PLUS-Forum latest news at  PLUSworld.ru, join us in Facebook and Twitter,! 
Official Forum Hashtag: #FintechEurasia
Tweet