13:36, 27 December 2021
211 views
TBC UZ – The Best Digital Bank in Uzbekistan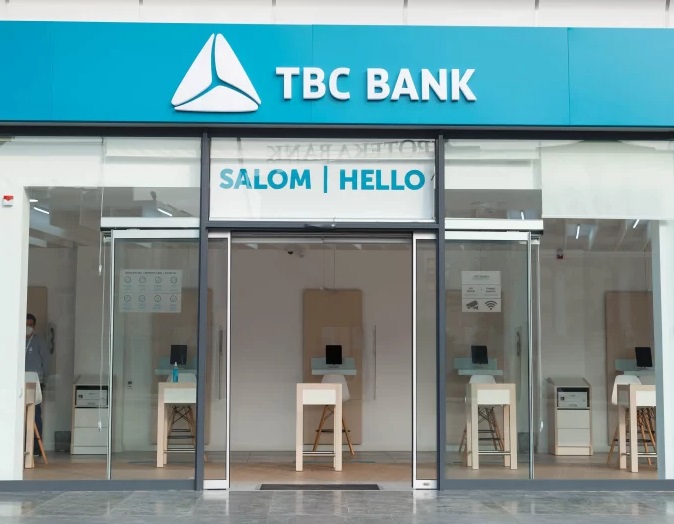 TBC UZ operates via 7 'showrooms' and 34 'client acquisition points' across 12 regional cities
TBC Bank in Uzbekistan (TBC UZ) is solely a mobile digital banking application that was initially launched in Georgia in 2019 as Space Neo Bank – a fintech platform delivering daily retail banking solutions and digital financial services via a mobile application. Space Bank is devoid of any branches and service centres and exists only within its mobile application. After several years of operations in Georgia, Space Bank facilitated an exclusive customer experience in the digital space by continually filtering its performance to the highest standards that allowed the bank to emerge into international markets. Uzbekistan is the foremost country into which TBC Bank Group extended its operations in 2020 via mobile banking as a service platform dubbed Space.
TBC UZ – A Facet of TBC Bank Group
TBC Uzbekistan is a subsidiary of TBC Bank Group PLC, a company listed on the premium segment of the London Stock Exchange since 2016. TBC Bank Group PLC is a holding company of JSC TBC Bank, TBC UZ, Payme (the second-largest payment service provider in Uzbekistan) and other companies that primarily conduct operations in Georgia in the financial sector and other closely related fields. TBC plays an essential role in Georgia's economy, as its total assets amount to 40% of the country's GDP and its loan portfolio to 28.2% of GDP.
As a technology-driven company with the mission of making people's lives easier, TBC offers products and services to customers that place Georgia on the global innovations map. The firm holds a dominant position in all major business lines that are comprised of retail, corporate, and micro, small, and medium enterprises (MSMEs). The company's financial services include traditional banking offerings as well as leading-edge solutions for the industry.
TBC Digital 2
In the face of the global pandemic and its challenges in 2020, TBC Bank Group expanded its digital operations outside of Georgia by entering into new markets in Uzbekistan. The banking license was attained in summer 2020 and was followed by the launching of the mobile application in October 2020. This is the first instance in Uzbekistan that a bank offered fully digital financial products and services, making this endeavour truly unique for the local market. Through its highly digitalized and asset-light strategy, TBC UZ now delivers to customers in Uzbekistan via its mobile banking application based on the Space platform. Next-generation physical locations called "showrooms" throughout a dozen of regional cities are utilized primarily for client relationship purposes.
TBC UZ has matured fast, reaching a record of 1 million downloads and 700 employees within one year. At present, TBC UZ operates via 7 'showrooms' (3 more are shortly coming) and 34 'client acquisition points' across 12 regional cities. The main products offered to customers are deposits, retail loans, payments, cards, and P2P transfers. The extension to the small business enterprise segment is envisaged in the near future.
TBC UZ is comprehensively user-centric, concentrates on facilitating a quality customer experience, and delivers prompt and comfortable digital financial services, thus making customers' lives hassle-free. One of the most significant aspects of TBC UZ's success story is that it encompasses a very capable, young and dynamic team, which has turned this startup into the best digital bank in Uzbekistan. The team is split between two cities, Tbilisi and Tashkent, and delivers cross-border business operations.
www.theglobaleconomics.com
Tweet