10:51, 2 February 2023
1148 views
International PLUS-Forum "Digital Kyrgyzstan" comes soon in March!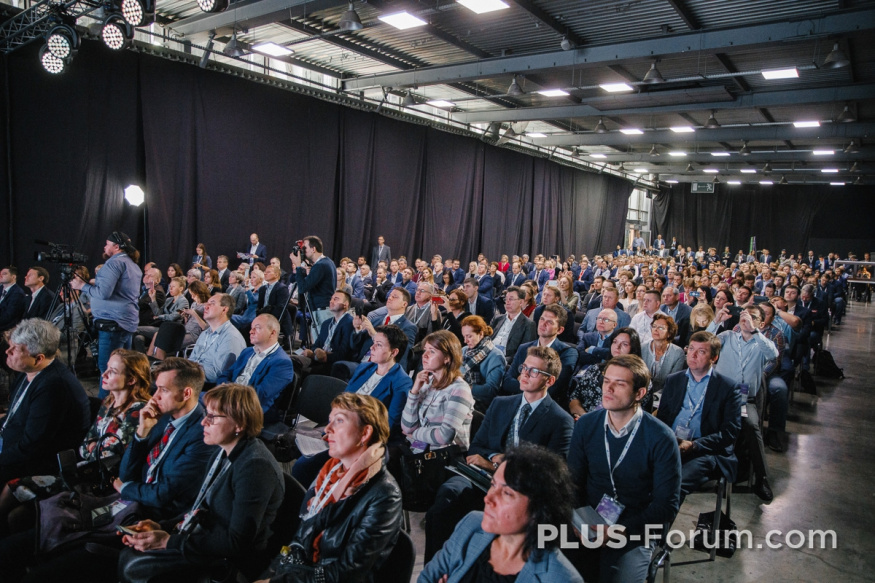 The event will be held in Bishkek on March 15, 2023
The Forum programme covers a wide range of issues related to the Digital Kyrgyzstan concept implementation, including further adoption of innovative technologies in government agencies, banks, fintech firms and retail.
Click the link to learn more about the Forum.
What is PLUS-Forum? It implies the following:
topical issues of interaction between banking and retail

industry experts willing to share their expertise

leading companies presenting their unique products at an innovative exhibition.
Key topics of the PLUS-Forum:
Development of Kyrgyzstan as a modern digital society

Digital transformation: 2023 – and further on. From an analogue society and economy to a digital community and a country-wide ecosystem

The role and place of the creative economy in the country today and in the future

Electronic services in the public administration and G2C. Digitization of public services and systems of interaction with citizens

Digital (remote) education and human resource development. The role of artificial intelligence and machine learning

Fintech and government regulation

Improving the payment landscape

Fintech as a banking industry culture

Blockchain and smart contracts. Innovations that become everyday routine

IT- and AI-related problems. Transformation of the challenges and solutions essential for the digital society

NFT technology. Near- and medium-term prospects for its application

Cryptocurrency industry 2023. Current state and main trends. Expected scenario for the crypto market development

ESG (Environment Social Governance). Principles for Responsible Banking (PRB). Green finance and Green fintech. How and why to integrate environmental initiatives into the work of fintech structures and banks

Islamic finance in the countries of Central Asia. Analysis of the causes and the development effectiveness. Promising Islamic banking of the 21st century?

e-Commerce as an analogue of fintech for retail. Independent product for the national market

Contactless and mobile payments. From technology and business advancement to solutions that support SMEs

Instant (faster) payments systems. How they are changing banks, consumer demands and payment scenarios

Open Banking and Open API. How they affect the traditional banking market

Big data. Further transformations of the banking landscape

The future of neobanks. Modern NeoBANK 4.0 = XaaS (Anything as a Service). Other neobanks development scenarios

and more.
Speakers of the Forum:
Ulan Sarbanov, Chairman, State service of regulationa and supervision of the financial market at the government of the Kyrgyz Republic

Chingiz Makeshov, Deputy Chairman of ecomonomics and commerce, Ministry of the Kyrgyz Republic

Ernst Kaldybaev, deputy Minister of Finance of the Kyrgyz Republic on digital development

Deputy Chairman, National Bank of the Kyrgyz Republic

Marat Cherikchiev, Chairman of the Board, Kyrgyz Post

Kubanychbek Kongantiev, Chairman, Bishkek City Kenesh

Dastan Dogoev, Ex Minister of digital development of the Kyrgyz Republic.

CEO & Founder MyData.coin

Askar Sadykov, Executive director, International Business Council (IBC)

Medetbek Nazaraliev, President, Kyrgyz Stock Exchange

Vitaly Kopysov,  Innovation Director,Sinara bank

Alexander Boronin, CEO and Founder, CollectiveWeb USA, Metaverse

Alexey Maslov, Co-

С

hairman of the committee on payment systems, Association of banks of Russia

Klim Omelchenko, Legislative expertise on personal data security department Manager, The State Personal Data Protection Agency

Apsamat Murzakmatov, head of digital transformation department, The State Tax service under the jurisdiction of Minister of Finance of the Kyrgyz Republic

Elizat Zhaparova, Head of department of  Methodology control, National Bank of the Kyrgyz Republic

Aybek Sultanaliev, Head of payment systems department, National Bank of the Kyrgyz Republic

Tattu Mambetalieva, Leading partner of international concircium on working of digital legislation, Director of Civil Initiative of Internet Policy

Asel Arstanbekova, Director, ESG Central Asia Agency

Aliya Chynybaeva, Chairman of the Board, Halyk Bank Kyrgyzstan etc.
Click the link to learn more about the Forum.
The following companies have already confirmed their participation in the PLUS-Forum as sponsors and partners:
Title Sponsor:
Platinum Sponsor:
Gold Sponsor:
Silver Sponsors:
Bronze sponsors:
ATM ALLIANCE
Alioth

MTS

BPC

DATATIME
PLUSPAY
ART Bank
Partners:
Associate and media partners:
We project media

The Tech

Russian Electronic Money and Remittance Association (REMA)

Vyberu.ru

ICT

Association of Corporate Treasurers

LORGIRUS

Association of banks of the Republic of Kazakhstan

The Confederacy of the digital business
You can become a Delegate, Speaker or Sponsor and learn about all the benefits and options for participation, following the link:
Tweet