26.11.2020
Beijing Hotel Minsk 36, Krasnoarmeiskaya Street, Minsk
The 2nd PLUS-Forum CIS "Fintech Borderless. Eurasia Digital"
,
https://reg.plus-forum.com/login.php?idExh=21&lang=eng
The 2nd International PLUS-Forum CIS "Fintech Borderless. Eurasia Digital" will be held on November 26-27, 2020 in Minsk.
The forum is aimed to analyse the current state and development prospects of banking and payment industry, fintech and innovations in the key economies of Eurasia that are part of the Eurasian Economic Union (EEU), the Commonwealth of Independent States (CIS), the Shanghai Cooperation Organization (SCO), etc.
The Conference will discuss the following topics:
• Banks in a digital society. The ongoing shift in business concepts and its implications. Scenarios and forecasts
• Development of national payment systems. Integration. Areas of interaction
• Prospects for the online payment market. New payment models in e-commerce. Innovative IT platforms
• Fraud monitoring and chargebacks in FPS. The relevance and possibility of consumer rights protection within the framework of payment system services
• Fintech trends in Russia and globally. Digital transformation of banking and payment market
• Open Banking. Open APIs. Using the best international practices
• Payment services in the housing and utilities sector as an important component of the competitive ecosystem
• Acquiring in transit projects. The entry of payment systems into low-margin markets as a long-run trend. Hype or economically meaningful actions?
• eSports – a new promising segment of the payment market. Fintech solutions and business cases
• Bookmaker business and payment industry. Interaction concepts and practices
• Microfinance market yesterday, today, tomorrow. A "snowball" of problems and queries. Legislative and technological transformation of the industry
Market leaders and top speakers have already confirmed their participation in the event.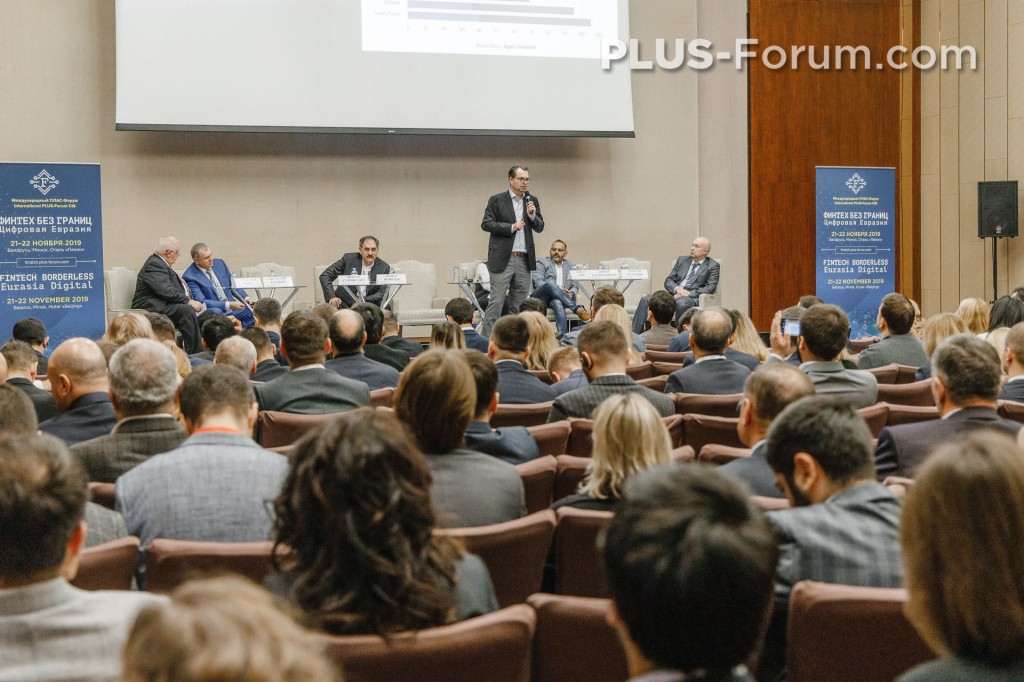 The event audience rapidly grows year by year. 360 delegates and 56 speakers took part in the event; 19 sponsors, 30 media partners and mass media supported the PLUS-Forum in 2019.
The PLUS-Forum is an ideal opportunity to present your solutions and products to the target audience, whatever format of participation you choose. Hurry up to take your place among the market leaders!

We invite speakers and vendors to take part in the event. Let us know about your decision via email: konstantin@plusworld.ru / tel .: +7 925 005 40 05 (Konstantin Grizov, Deputy Chairman of the PLUS-Forum Steering Committee).

You can get registered as a delegate here. Hurry up, limited number of seats available!

Keep on top of the PLUS-Forum latest news at  PLUSworld.ru, join us in Facebook and Twitter,! 
Official Forum Hashtag: #FintechEurasia
Tweet